My Summer Plans: Bears, Boats and Berlin
For a lot of families (mine included), the long summer holiday brings lots of opportunities for travel. In June, my husband, the boys and I are taking a 10-day wilderness excursion to Alaska. This is our second trip to Alaska—we went a couple of years ago, and loved it so much we're going back. Great Alaska's riverside Adventure Lodge will be our base for visits to Bear Camp, a glacier and wildlife cruise, and several days of serious trout and salmon fishing. We're also taking the Rocky Mountaineer train from Vancouver to Banff.
Then in July, the whole family will head for Greece, stopping in Berlin for a few days on the way. Since our time is short, our main focus will be Berlin's Museum Island, a UNESCO World Heritage site. The five unique museums are architectural marvels in themselves, and house some of the world's finest art collections. After that, we're off on a cruise of the Greek Cyclades islands. My first cruise here, with Terry, was idyllic. We went back with the kids a few summers ago, but strong winds forced us to stay close to the coast. Thanks to our captain and crew, we still had a fabulous trip—the captain set up a wonderful alternate itinerary, and was always suggesting fun things for us to do. But I want the kids to have the full Cyclades experience, so we're giving it another try.
If you have exciting plans for the summer, be sure to share them with the My Little Swans community. We'd love to hear all about them.
New Partners & Destination
There are spectacular destinations all over the world—and some of the most amazing are right here in North America. With that in mind, we've added two new U.S.-based partners.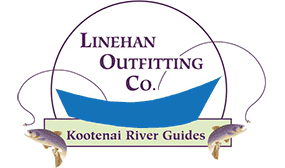 The first is Linehan Outfitting Company of Montana, specializing in fly fishing and game hunting adventures. The Linehans moved to Montana from New Hampshire 20 years ago, and have never left what they call their "little piece of heaven." Their lodges are small but comfortable retreats in the untraveled, ruggedly beautiful northwest corner of the state. The Linehans believe in offering plenty of options, and they infuse their love and respect for the mountains, waters, wildlife, and fly fishing into everything they do. If you and your significant other love fly fishing too, Linehan still has space available on their Couple's Trip in July.

Our second new partner, The Resort at Paws Up, is also based in Montana. This wilderness sanctuary on the Blackfoot River offers an equally memorable but very different experience. The 37,000-acre ranch resort includes 28 luxury vacation homes and 12 luxury camping tents—wilderness adventures range from horseback and mountain bike rides to rafting, fishing, and water sports. The Resort at Paws Up is family owned and very family-oriented, with a dedicated Kids Camp, a Junior Wrangler program and a whole range of activities geared towards children of all ages.

Based on member demand, we've also added a new U.S. destination—the famous national parks of Arizona and Utah, a.k.a. the "Grand Circle." Encompassing Zion, Bryce Canyon, Arches, Monument Valley , and the Grand Canyon, the Grand Circle represents some of the most unusual and astonishing landscapes you'll find anywhere. Our 1– and 2-week road trip itineraries let you enjoy the sights in between as well as the parks themselves, with plenty of opportunities for hiking, biking, water sports and photography, and lots of quality family time.
Photo Contest Winners
We are pleased to announce the winners of our Monthly Photo contest. Our top picks for April are:
"Grand Canal" by Tom Jow
"St. Peter's Basilica" by Tom Jow
"Xi'an Horses" by Susan Davis
"Flower Hmong Mother & Daughters" by Ellen Hall
"Red Dao Boy" by Ellen Hall
"Blue Lily" by Bree Renz
Send your favorite travel photo along with its title and location to photos@mylittleswans.com. Each month we'll choose our favorites from among the submissions. For more information, and to see the winning images from the May 2010 contest, visit the My Little Swans Monthly Photo Contest page.
Warm Regards,
Katrina Garnett