From Biarritz to Biennale
As my kids get older, our summer plans get more complicated. Between all their summer programs, camps, and internships, this year may have been the most challenging yet. Fortunately I have the MLS partners and Travel Advisor to put it all together and make it seamless.
Our big family trip this year is to Biarritz, France. Terry, the boys and I are meeting up with several other families at the beach. The kids will take several days' worth of surfing lessons—the adults will have a surfing class too, which I'm really looking forward to. I'm also very excited about our day excursions to Spain's Basque country, which is renowned for its cuisine. And of course, being a lover of art and fashion, I can't wait to see the Guggenheim Museum in Bilbao, and the Balenciaga museum in the designer's birthplace, Guetaria (near San Sebastian).
After Biarritz, the four of us are off to Paris to visit some of our favorite restaurants and museums. Ali has never been to the Montmartre district, so we'll be checking out Sacré-Cœur and exploring that part of the city. Then, Terry and Ali continue to Rome while I drop Emerson in Boston for a holiday with friends. I'll meet up with Ali and Terry again in Venice a few days later. We have some new restaurants picked out that we want to try, and the Art Biennale will also be in full swing, with exhibits that are already generating lots of buzz. I'm looking forward to some quality time with Ali, who chose his two favorite cities, Rome and Venice, as the places he wanted to spend his holiday.
New Partner

Speaking of surfing, we are pleased to welcome our newest partner, Tropicsurf. At MLS, we choose our partners for their ability to provide unique experiences and help our members follow their passions. Tropicsurf is a perfect example. With 20 years in the surfing business, they are the pioneers of "luxury surfing," offering spectacular holidays to the world's most uncharted and unspoiled locations. Their custom-tailored adventures are perfect for a guys' trip, a family trip, or a couple's getaway.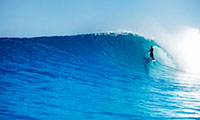 If you're an avid surfer, they can take you out to catch the perfect tube. If you're new to surfing, they have lessons for all ages and abilities. And if surfing is not your thing, they'll find plenty of other ways to keep you entertained, from paddle boarding to snorkeling to cultural experiences.
Tropicsurf is headquartered in Noosa, Queensland, near where I grew up on Australia's Gold Coast, but their trips span the globe, covering the Maldives, Indonesia, the Seychelles, Central America and more.
New Destination
The latest addition to our featured destinations is Vietnam/Cambodia. With its diversity of landscapes, richness of culture, and warm, friendly people, Vietnam has something to captivate everyone.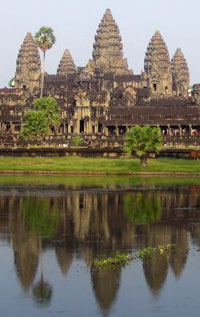 We focus mostly on North and Central Vietnam, which includes the vibrant and historic capital, Hanoi, the ancient Imperial capital of Hue and the well-preserved seaside town of Hoi An. For families, there's kayaking on spectacular Halong Bay, gentle cycling trips in the Mekong Delta or Central Coast, and miles of sandy beaches. We also feature the famed Khmer temples of Angkor, in neighboring Cambodia, which can easily be added to a Vietnam itinerary. This impressive and fascinating collection of ruins should not be missed. Dec-May is the best time to visit Vietnam, making it an ideal destination for the winter holidays or spring break. Check out our new section on My Little Swans, and get inspired for your own Indochina adventure.
Photo Contest
We are holding a second photo contest this year, so if you have an amazing image to share, send it in from now up until November 30, 2011—we'll be holding our next drawing in early December. This time, the winner of the drawing will have a choice of prizes—an Apple iPad or a G12 camera! To see the selected photos from earlier this year, please visit the Photo Contest page on My Little Swans.
Warm Regards,
Katrina Garnett