Let It Snow
There are two ways to approach travel in wintertime—one is to escape the winter cold, and the other is to embrace it. For some of us, the holiday season just doesn't seem right without a dusting of snow making everything magical and festive. And of course, those snow-covered hills and meadows offer a whole realm of outdoor possibilities, from skiing to sleigh rides to snowshoeing.
My family has taken a ski vacation in Aspen every spring break for years—it's one of the best family ski destinations in North America. Several seasons ago, we were introduced to Matt Deam and Jim Anderson, instructors par excellence. Thanks to them, our kids have made amazing progress, and are quite confident skiers and snowboarders. Matt and Jim recently started their own private ski touring business, which you can read about in our New Partners section below.
In Europe, the quintessential ski experience can be found in the alpine villages of the Swiss and French Alps. These historic, car-free hamlets are at their most picturesque in winter, and offer plenty of great shopping, dining and entertainment. On our site, we've divided them into "sport" and "fancy" villages. While both types offer a range of winter activities, "sport" villages are focused more on skiing and climbing, while "fancy" villages are more about glamour and fashionable apres ski.
The pistes in the Alps are challenging by North American standards—runs are often steep and narrow—but there are several larger resorts such as Gstaad, Megève and Les Diablerets that feature beginner and intermediate slopes, family-friendly activities, and artificial snow. Villages and resorts alike offer lots of other ways to enjoy the snow, from ice skating rinks and sledding runs to polo tournaments, winter festivals, and dog-sled racing.
Whether or not you're a sports enthusiast, curling up by the fire in a cozy but luxurious cabin or mountain chalet has its own enchantment. The Resort at Paws Up, with its private homes surrounded by Montana wilderness, is the ideal place for an old-fashioned Christmas, but you can enjoy winter activities like snowmobiling and cross-country skiing here all season long. Or contact our partner Wolf Worster to reserve an exclusive chalet in Whistler, St. Moritz, Zermatt or Verbier.
Whatever you decide, the snow will start falling any day now, so make your plans soon for an unforgettable winter wonderland vacation.
New Partners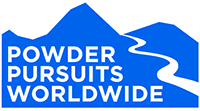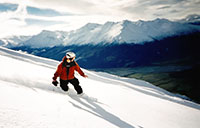 Thanks to our newest partner, Powder Pursuits Worldwide, your kids can think snow all year long. Experienced instructors Matt Dean and Jim Anderson offer custom skiing and snowboarding adventures to world-class destinations in Argentina, Chile, and New Zealand, designed for teenagers aged 13-18. As I mentioned, my own kids have skied and boarded with them in Aspen many times, and I can't say enough about their patience and trustworthiness—they'll take your teen on a safe but epic trip of a lifetime. Not only do the kids get to experience some of the world's best slopes, they'll also learn about the local landscape, traditions and culture.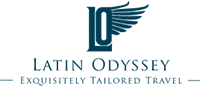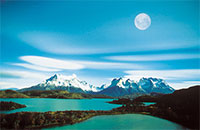 Our partner Latin Odyssey is not new to us, but they have totally revamped their website and recently expanded their offerings throughout Central and South America. Visit their partner page to learn about the one-of-a-kind trips they've added to Nicaragua, Belize, Costa Rica, Panama, Uruguay, Bolivia, Chile and more.
Photo Contest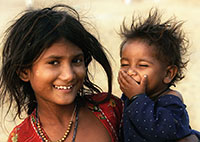 This is the final month to enter our photo contest. If you have an amazing image to share, send it in from now up until November 30, 2011—we'll be holding our next drawing in early December. This time, the winner of the drawing will have a choice of prizes—an Apple iPad or a G12 camera! For more information, and to see the selected photos from earlier this year, please visit the Photo Contest page on My Little Swans.
Warm Regards,
Katrina Garnett