New Year's Travel Resolutions
Many of us begin the new year with a list of things we want to do in the upcoming year. At MLS, we start with where we'd like to go. Below are some emerging destinations that have caught our eye, and old favorites that are offering new reasons to return.
Islands

Indonesia

I've mentioned before how much I love islands—and Indonesia is made up of over 17,000 of them, many of them rarely visited and unspoiled. Our partner Original Travel just told us about Nikoi Island, a private island 50 miles from Singapore that has only recently been opened to tourism. The exclusive Nikoi Lodge has just 10 beach houses, and 2/3 of the pristine island has been left untouched for the guests to explore. It reminds me of North Island in the Seychelles, which Terry and I absolutely loved.

Flores is another place I'm dying to visit. It's an island of lush foliage and dramatic scenery, with a chain of volcanoes running down the center (fourteen of them active). The most famous is Kelimutu, known for its vividly colored crater lakes. The west coast of the island is part of Komodo National Park, home to wild Komodo dragons. Flora's culture is interesting as well—a unique blend of Portuguese and native traditions.

Our new surf partner, Terry Simms, can't stop talking about Nihiwatu, a luxury eco-resort on the island of Sumba—this small, remote island has one of the world's best breaks, and the resort is open to just a few surfers at a time. There's also excellent diving, beachcombing, hiking and fishing here. May is a particularly great time for surfing, but be aware that accommodations book up early.

The Malaysian portion of this island is renowned for its natural wonders—its rainforest is one of the oldest in the world, home to orangutans, pygmy elephants and proboscis monkeys. It's a great family destination, with lots of opportunities for wildlife viewing and family-friendly beach resorts that offer excellent diving and snorkeling.

This island nation has bounced back from civil war and a devastating tsunami to become a fantastic holiday destination. With sandy beaches, elephant sanctuaries, tea plantations, wonderfully diverse scenery and a range of UNESCO-listed temples and ancient cities, it offers something for everyone, and it's a great value right now, too.

Ancient and Modern Cultures

Wilderness and Wildlife
Obviously we won't be able to check everything off our list this year, but we'll certainly enjoy trying. What destinations are on your wish list? Email us at travelogs@mylittleswans.com and let us know.
Photo Contest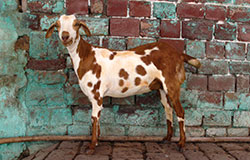 We're now accepting submissions for the first 2013 contest. Send in your photos starting now up until May 31, 2013—we'll be holding our next drawing in early June. As in previous contests, the prizewinner's name will be drawn from the monthly winners. This time the winner will have a choice of prizes—an Apple iPad or a BlackBerry Playbook! To see all our winning photos, please visit the Photo Contest page on My Little Swans. Happy shooting!
Free Shuffles!
Now is the time to start planning your travels for 2013—and as an encouragement, the first 10 members who book a trip with any of our partners will receive a free iPod shuffle in the color of their choice.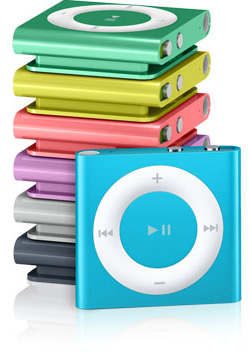 Warm Regards,
Katrina Garnett