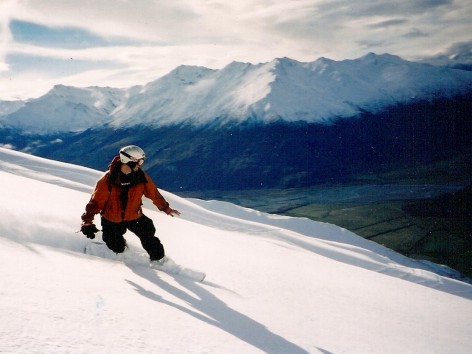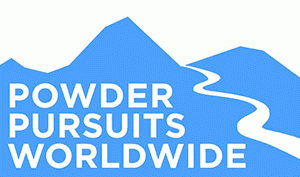 Partner:
Powder Pursuits Worldwide
List of Destinations:
About Matt and Jim
Matt Deam
"Snowboarding is my passion, my love and my lifestyle."
Born in Chicago and schooled at the University of Colorado, Matt always knew his life would revolve around travel and snowboarding. Learning to speak fluent Spanish was an important asset that allowed him to travel in South America with confidence. Whether he was instructing in Spanish at a ski resort in Argentina or in English on the slopes in New Zealand, Matt successfully pursued the endless winter. He has over 16 seasons of snowboard instruction, spanning a career in Steamboat Springs, Ski Schools of Aspen, Argentina, and New Zealand. He also has attained the highest levels of certification within the American Association of Snowboard Instructors. He has guided several small, private groups of teenagers to destinations around the world and provided them each with their own unique "trips of a lifetime." Kids come back from their adventure buzzing from their amazing snowboarding experience and from the rare opportunities to broaden and culturally enrich their knowledge of the world. Whether hucking air in the parks or shredding the perfect line in thigh-deep powder, Matt emphasizes safety and fun.
Jim Anderson
Jim was born in southeastern Connecticut and went to Middlebury College in Vermont to study and pursue his passion for winter sports. Upon graduating with a degree in geology and film, Jim struck out west to Steamboat, Colorado to become a snowboard instructor. There he met Matt Deam. The two moved to Aspen, Colorado in 1988 to live in one of the greatest ski towns on earth, and have called Aspen their home ever since. Jim and Matt have traveled the world together searching for powder and perfect waves. When not headed to Mexico, Costa Rica, or Hawaii for surf, Jim is traveling in New Zealand and Argentina for snow.
Jim is fully certified with the American Association of Snowboard Instructors and also has his Children-specific and Freestyle accreditations. He prides himself on his ability to connect with and teach students of any age and athletic ability. Jim taught and helped coach one of his students to the USASA National Championships and has helped other students grow as young adults apart from the sport. He spent 4 years working as a backcountry safety trainer for the Aspen Skiing Company. A self-proclaimed weather geek, he stays constantly aware of changing weather and snow conditions, not only to make each day the most enjoyable possible, but also to keep his experiences on the mountain and in the backcountry safe. Jim also enjoys learning and sharing knowledge about the local flora, fauna, and the geologic history of the areas he travels.
Copyright 2013 MyLittleSwans, LLC. All rights reserved. My Little Swans, the logo and Share a world of experience are registered Trademarks of MyLittleSwans, LLC. Use of this site constitutes acceptance of our Terms of Use and Privacy Policy.