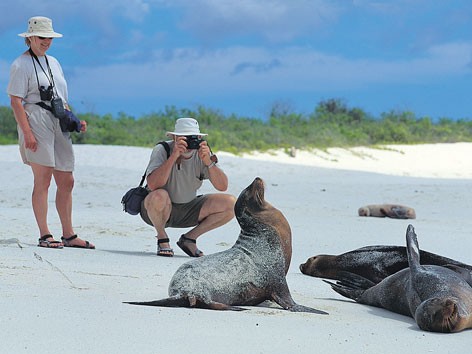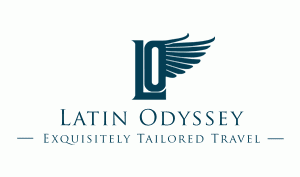 Partner:
Latin Odyssey
List of Destinations:
Belize
Costa Rica
Guatemala
Mexico
Argentina
Brazil
Chile
Ecuador and the Galapagos Islands
Peru
Uruguay
Venezuela
Special Offers: Save on Latin American Adventures
The winter and early spring months are an ideal time to visit Central and South America, when the weather is dry and the temperatures are mild. Right now, we're offering great values on four unique and exciting adventures, filled with gorgeous scenery, fascinating wildlife and lots of opportunities for recreation.
topGalapagos Islands Cruising
5% off selected departures for 2013
A trip to the Galapagos Island is the journey of a lifetime, offering you a magical opportunity to view animals in their natural habitat which are completely unafraid of man. The Eric, Flamingo and Letty yachts are offering a 5% discount on selected dates. Please contact us for more details.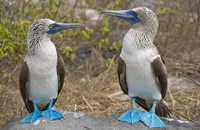 The Galapagos Islands are an ideal family holiday destination. On arrival you will be told not to touch any of the wildlife, but they are allowed to touch you! The interaction with wildlife is second to none and there can be no greater education than exploring Darwin's enchanted islands.
The Eric, Flamingo and Letty yachts are the perfect boats from which to explore. During school holidays they have set departures for families – which means you will be with other like-minded families – and with a specialist naturalist on board, you will have a low guide-to-passenger ratio of no more than 10 passengers per guide.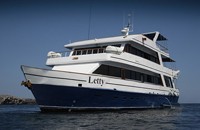 Each of the three boats has 10 air-conditioned cabins with ensuite facilities and a window or porthole. The communal areas consist of a dining room, lounge and an outside sundeck. During a typical 8-day cruise you can expect to stop at 12 different sites around the Galapagos, with each stop offering you a diverse cross-section of wildlife. The boats offer superb equipment which includes snorkeling gear, wetsuits and kayaks.
topLuxury Brazilian Beach Escape
Stay 7 nights, pay only 5 at Ponta Dos Ganchos
With just 25 luxurious villas – most with private sauna and infinity pool – Ponta Dos Ganchos is one of the most exclusive beach hideaway resorts in Brazil. Facilities include a gym, tennis courts, heated indoor swimming pool, games room, spa, cinema, three bars and water sports. Stay 7 nights and pay for only 5, saving up to $4,000!
Ponta dos Ganchos is located on a privately owned peninsula, surrounded by the exuberant Emerald Coast where the turquoise waters meet the lush rainforest vegetation in a dazzling display of color and light. The Relais & Chateaux seal is a testament to the resort's impeccable facilities, the exquisite flavours of their cuisine and the quality of their services.
Although the beaches are not your typical palm-tree-lined beaches, they are still spectacular with clean, windswept golden sand. The landscape offers numerous activities: horse riding on the beach, bird-watching in the Atlantic rainforest, learning to surf or perhaps watching the unusual relationship between dolphins and the local fisherman.
Once you've become accustomed to the idea that the bungalow you are in, with its creature comforts and its stunning views, is always going to be there waiting for you, you'll become more enthusiastic about venturing out. The hotel has a wide selection of short trips, lasting from a couple of hours to a whole afternoon; alternatively, you can spoil yourself with a massage while gazing out over the ocean.
topCopacabana Palace Rio and Das Cataratas Iguazu
Discounted rate or a free night
The Copacabana Palace is reopening after a major renovation with two special promotions. Combine stays at the Copacabana Palace in Rio and at the Das Cataratas in Iguazu and you will get a discounted rate or a free night at the Copacabana Palace.
For reservations combining 4 nights with a minimum of two nights in each hotel between January 7th and March 8th and you will get a discounted rate at the Copacabana Palace.
OR stay five nights combining both hotels (with minimum two nights in each of them) and get one free night at the Copacabana Palace Hotel. Valid between April 1st and September 30th.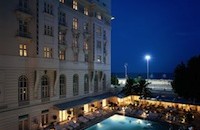 Copacabana Palace
This hotel is one of Rio's finest hotels and has been attracting the rich and famous since 1923. Each suite has been designed individually with fine furniture and original artwork. The recent refurbishment has carefully given a face lift without losing the original colonial flavor – most noticeable are the bathrooms, which have lost the tired 1960's feel. Probably the best aspect of this hotel is the fantastic views of Copacabana beach, as well as arguably the best swimming pool in Rio. With an array of rooms to choose from it is difficult to single one out – our best advice is to get a room with a view of the beach.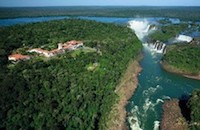 Das Cataratas
The Hotel Cataratas has recently been taken over by the Orient Express chain and is the finest hotel to stay in while visiting the Iguazu National Park. The exclusive advantage of this hotel is that, as it is situated so close to the falls, you can walk around the falls either before or after the public have visited, allowing you to experience this fantastic sight alone. A beautiful hotel, with a colonial feel and the quality one expects from an Orient Express hotel.
topParadise in Mexico
Stay 4 nights, pay only 3 at Esencia
The Esencia hotel on the Riviera Maya in Mexico is a hidden gem. With just 29 rooms and located on a small beach away from everywhere else, this is one of Mexico's best-kept secrets. We recommend the Ocean View Suites with amazing Caribbean views. Stay 3 nights here and get the 4th for free, saving up to $880!
The Mayan Riviera in Mexico is blessed with some of the best beaches in the world. On top of this, the second longest barrier reef sits just off its shoreline, making it an ideal destination to relax and explore.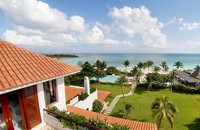 Esencia is one of those places that's perfect for adults and kids alike. Situated on a quiet section of Mexico's Caribbean coast, it's far enough away from any town to feel remote, yet close enough to some of major Mayan ruins for you to visit easily. For those wanting a true indulgence, their spa is high recommended. Aroma is the first organic spa in the Riviera Maya to offer an array of face and body treatments incorporating pure indigenous fruits, plants and herbs. There are five treatment rooms, four Jacuzzis and two Mayan-style domed steam rooms. Featured treatments include massage, herbal saunas and facials.
Copyright 2013 MyLittleSwans, LLC. All rights reserved. My Little Swans, the logo and Share a world of experience are registered Trademarks of MyLittleSwans, LLC. Use of this site constitutes acceptance of our Terms of Use and Privacy Policy.