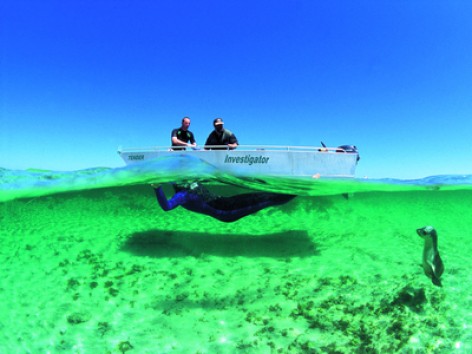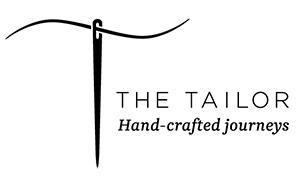 The Tailor, Australia Headquarters
33 Queen Street Thebarton
South Australia, 5031, Australia
Tel: +61 8 8354 4405
Fax: +61 8 8354 4406
info@thetailor.com
www.thetailor.com

US Office: 888 436 2010
UK Office: +44 1993 838 875
Partner:
The Tailor
List of Destinations:
Special Offer: Kimberley Adventure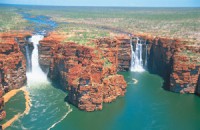 The Kimberley Region is vast, covering an expanse of nearly 423,000 square kilometres. With an estimated population of just 30,000, it has fewer people per square kilometre than almost any other place on Earth. It's known for its mighty rivers, magnificent gorges and lush – almost magical – waterholes. This adventure encompasses two of the Kimberley's must-experience destinations: Faraway Bay Bush Camp and El Questro. Highlights of this itinerary include a boat tour of Chamberlain Gorge, a visit to Zebedee Springs, viewing of Aboriginal Rock art and ancient Bradshaw art, and a cruise to the King George Falls.
topQuintessential Kimberley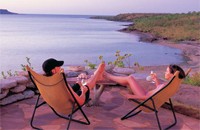 Days 1-3
The Bush Camp at Faraway Bay is a 12-guest escape where clocks are superfluous. Its coastal Kimberley location is authentic and very Australian; the Bush Camp sits on a rocky hilltop overlooking a protected bay near Cape Londonderry, a refuge of astonishing natural beauty that you can only access by sea or air.
Here are some of the activities you can enjoy:
Try your hand at ocean sports fishing and land yourself a trophy.
Experienced guides are available to help you explore this pristine slice of wilderness.
Regular bush walking trips take you to meet the wildlife – 140 species of birds, rare plants, flowers and animals.
Take a picnic lunch to a secluded beach where you can marvel at the shells and coral, or just lay back and soak up the solitude.
Head overland by 4WD to bathe in lily-lined billabongs, while birds and butterflies flit overhead.
The Faraway Bay area is home to spectacular Ice Age rock art, offering some of the most diverse examples of the mysterious Bradshaw rock art in Australia. Knowledgeable guides lead the way.
The 13-metre Diamond Lass will cruise to the King George Falls, nearby islands and bays; it can also be used for fishing. The cruises take you past awe-inspiring coves and red rock gorges; dugongs, dolphins, turtles and manta rays play in the jade blue waters whilst small fish dart in and out of the waves.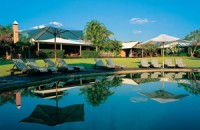 Days 4-6
Located in the heart of the beautiful, forbidding Kimberley, El Questro Homestead is an exclusive retreat open to just 12 guests. The building is partly cantilevered over the magnificent Chamberlain River, a small outpost of civility and luxury looking down into a rugged red chasm where crocs and turtles swim.
Included in your 3 night stay at El Questro Homestead is:
A guided boating tour through the spectacular Chamberlain Gorge (or a guided walking gorge tour might be more your style).
With an abundance of wildlife in this region, you can take a bird-watching tour or even learn about bush culture and the history of this amazing land.
Visit the Zebedee Springs which is only offered to El Questro Homestead guests on an exclusive basis.
If you are feeling active you can go horse riding through the bush or try your hand at local freshwater fishing at Branco's Waterhole.
If relaxing is more your style, you can enjoy a gourmet lunch on a private cliff top verandah or maybe take a gourmet picnic hamper to enjoy in an intimate setting of your choice.
For a full, detailed itinerary please contact our Travel Designers.
Prices from: 2 or 4 guests = AUD$7,089 per person (double/twin share). Price is valid for travel between April 1, 2012 and March 31, 2013 and is subject to availability at the time of booking request. Price may be subject to seasonal fluctuations.
Copyright 2013 MyLittleSwans, LLC. All rights reserved. My Little Swans, the logo and Share a world of experience are registered Trademarks of MyLittleSwans, LLC. Use of this site constitutes acceptance of our Terms of Use and Privacy Policy.