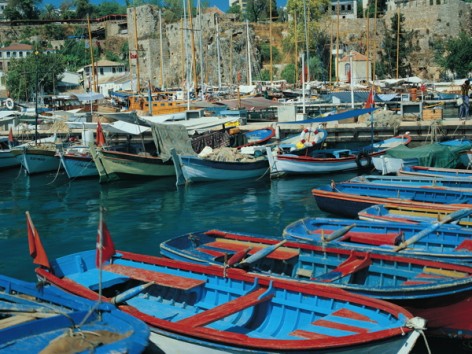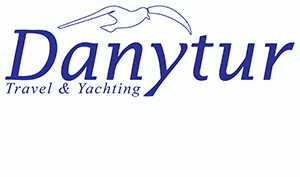 Danytur – CTCTurkey
US Office: CTC Turkey
Contact: Mary Bai
Tel: 1-888-711-4500, 1-781-826-7610
mbai@ctcturkey.com

Turkey Office: Danytur
IstanbulValikonagi Str. No: 111, D:8
34365 Nisantasi - Istanbul - Turkey
Tel: +90 212 219 53 07 (3 lines)
Fax: +90 212 232 17 23
Email: info@danytur.com
www.danytur.com
Partner:
Danytur
List of Destinations:
Special Offer: Summer Family Trip
topSmall Group Trip Created Especially for Families with Children & Teens
8 nights/9 days
This tour is filled with sights and activities that will fascinate kids and adults alike. You'll tour historic buildings, medieval castles and the richly scented Spice Market in Istanbul; visit traditional villages and old ghost towns; tour the evocative ancient ruins at Ephesus; and cruise the islands and coves of the spectacular Turquoise coast in a traditional gulet.
Arrival date in Istanbul: June 21, 2013
Price of trip package: $2,490 per person
Based on double occupancy. Single supplement: $500. Call us about discounts for young children sharing a room with parents.

You will join a small group of maximum 16 passengers.
We are happy to customize this itinerary for you as a private trip.

Arrive at Ataturk airport and enjoy an included trasfer to your centrally located hotel. At approximately 5:30pm (based on your arrival schedule) we will meet for a walking tour along Istiklal (the famous pedestrian walking street) from Taksim to Galatasaray. Some of the noteworthy places we will see include the French & Greek Consulates, the Greek Orthodox Church (Hagia Triada), the Armenian Catholic Church (Surp Hovhan Vosgeperan), the Flower Passage, the Produce & Fish Market, as well as Galatasaray High School. While walking, we will stop to taste some of the local "street food" as well as some restaurants that you may enjoy for dinner.
Day 2
Istanbul - Full day tour
Begin the morning with a tour of Topkapi Palace, former residence of the Ottoman Sultans. Topkapi is very child-friendly, with extensive lawns and places to explore. Later we stop at Sirkeci Railway Station (last stop of the Orient Express), before visiting the Spice Market, a wonderful place to buy edible gifts such as nuts, coffee, and Turkish Delight. After some free time for lunch, we enjoy a Bosphorus cruise for about an hour along the shores of the European and Asian sides of Istanbul, disembarking at Uskudar, one of the largest towns on the Asian side of the Strait. We will visit the produce & fish market and view the Mihrimah Sultan's Mosque as well as Maiden's Tower in Salacak.
Return to your hotel with a twenty-minute steamboat ride, crossing the Bosphorus from Uskudar to Kabatas.
Meals included: Breakfast
Day 3
Istanbul - Full day tour
This morning, we visit more iconic sites in Istanbul, including the Roman Hippodrome, Hagia Sophia and Basilica Cistern. In the afternoon, we visit the Grand Bazaar, then drive over the Galata bridge to the Cihangir neighborhood. The very narrow, maze-like streets of Cihangir are lined with cafes, vintage clothing and second-hand shops. Here we also find a toy store called Prof Zihni Sinir, named after a very popular cartoon character created by the artist Irfan Sayar. The shop is also a workshop, a place where Sayar and his assistance build wondrous machines and toys and carry out tinkering workshops for children in the neighborhood.
Continue walking again this afternoon: this time from Galatasaray to Pera. Notable buildings along the way include the British Consulate, St. Antoine's Catholic Church, the Consulates of the Netherlands, Russia, and Sweden, Galata Whirling Dervish Hall, the Tunel area, the Galata Tower, and Neve Shalom Synagogue. We end our walk at the Pera Palace Hotel and have a short drive back to the hotel. If you wish to stay, you may dine on your own at any of the local restaurants such as Kivahan or Guney (Turkish/Ottoman cuisine), Fureyya (a small fish restaurant) or the Pera Palace Hotel's Agatha restaurant.
Meals included: Breakfast
Day 4
Istanbul/Izmir/Ephesus/Sirince/Seferihisar
We depart Istanbul in the morning and fly to Izmir. Upon arrival, we will drive about an hour to the Ephesus (Selcuk) area. Our visits today include the village of Sirince where we will have a chance to socialize with the locals and taste the simple but delicious cuisine of the Aegean at a home-hosted lunch. This pretty, old Orthodox village is a perfect blend of Turkish-Greek culture and is located in the hills where you can enjoy the authentic atmosphere and impressive views of the vineyards, peach and olive trees.
After lunch, we will visit the ancient archaeological site of Ephesus, which is perhaps the world's best-preserved ancient city. Its ruins attract visitors from across the globe with its immense amphitheater, Sacred Way, and Temple of Hadrian, a Corinthian-style building with the head of Medusa on the porch. We also see the newly opened "Terrace Houses" and the Library of Celsius. We head towards our hotel in the late afternoon and enjoy the Konvoy Hotel and Country Club with its thoroughbred horse-breeding facility. You and your children can take riding lessons or just enjoy the swimming pool and have a nice included dinner at this lovely country outpost.
Meals included: Breakfast, Lunch and Dinner
Day 5
Seferihisar/Camlik/Sultankoy/Dalyan/Caunus/Iztuzu Beach/Ekincik
This morning we depart for the coast and our gulet. Along the way, we will make some stops including the town of Seferihisar to see the food market, which is held on Tuesdays. Next we continue to Camlik village with its small train station museum where you can find old locomotives from the 1930s and 40s. You will even find a train car with the bathtub of Ataturk still in it, as our leader enjoyed his travel by train. Children usually delight in this place as they are allowed to enter and climb around the trains.
Next, we visit Sultankoy in Camlik village for an excellent grilled lunch and the opportunity to learn about some local handicrafts, such as rug-weaving. We may also be able to see demonstrations performed by local craftsmen. We then continue our drive to Dalyan town and chug up the Dalyan River in a local boat through a maze of bamboo and cattails while viewing the king's rock tombs. We can also visit the nearby Dalyan Estuary, home to many species of birds, including kingfishers, heron, and egrets (Iztuzu Beach is protected for the loggerhead sea turtles that lay their eggs here in mid-summer months).
After the river trip, you will embark on your gulet yacht and enjoy dinner and overnight in a nearby beautiful cove.
Meals included: Breakfast, Lunch and Dinner
Day 6
Tersane/Agalimani/Cleopatra's Cove
This morning after breakfast we sail to the gorgeous Godek area and enjoy the morning swimming and relaxing at Tersane and Agalimani coves. Later we will visit the cove at Cleopatra's Sunken Baths, which, according to tradition, is the spot where the fabled Egyptian queen and Mark Antony carried on their romance. Later, winds permitting, we raise the sails and wend our way to a private cove for the night.
Meals included: Breakfast, Lunch and Dinner
This morning we have time for swimming, snorkeling, kayaking, and relaxing in this lovely cove. Following lunch, we'll set off on foot to explore ancient Lydea, a rarely visited and unexcavated site – reachable only by sea and hiking – that was once the haunt of the oracle of the Lycians. You'll see the monumental tombs, a sacred spring, Byzantine cisterns, and ruins of shrines dedicated to Apollo. Black stone pieces of a broken cult statue are still here, hidden as they have been for untold centuries among the bushes. The views during this hike on ancient pine- and laurel-shaded trails are magnificent and include vistas of Fethiye Bay, sparkling Gocek Lagoon, and a dozen islets. This afternoon, sail to Gemiler Island, where we'll anchor for the night.
Meals included: Breakfast, Lunch and Dinner
Day 8
Gemiler Island and Kayakoy
Following breakfast, explore Gemiler Island and its Byzantine monastic remains. Along the way, we'll be rewarded with fine views of 6,400-foot Mount Babadag, ancient Mount Mendos, broad vistas over the Bay of Belcegiz, and several ancient churches, tombs, and a lovely covered and ventilated street. Later we'll have a chance to cool off in the colbalt blue lagoon between the island and the mainland.
This afternoon we'll set out for a hike over the hills to the Greek ghost town of Kayakoy. A thriving town of 3.500 until 1923, when Ataturk instituted the exchange of Greek and Turkish populations, Kayakoy became an instant ruin, destroyed more over the years by earthquakes. Only a few Turkish families inhabit houses at the bottom of the town's rolling hills: it's an eerie and marvelous place. Continue from here along a trail graced by pine-studded seascapes and herb-scented breezes. You'll walk down a different trail to the wilderness cove of Soguk Su, where you meet up with your boat for another tranquil night at a cove near Fethiye.
Meals included: Breakfast, Lunch and Dinner
Day 9
Fethiye and Return to Istanbul
This morning we'll sail briefly to the harbor of Fethiye, where you'll bid farewell to your crew and transfer to Dalaman Airport for your return flight to Istanbul to connect with your international flight (good when your international flight leaves Istanbul after noon time).
Meal included: Breakfast
Copyright 2013 MyLittleSwans, LLC. All rights reserved. My Little Swans, the logo and Share a world of experience are registered Trademarks of MyLittleSwans, LLC. Use of this site constitutes acceptance of our Terms of Use and Privacy Policy.