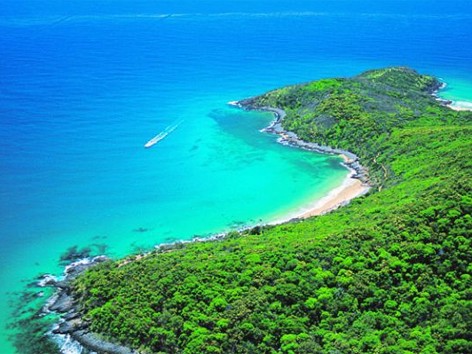 Partner:
Tropicsurf
List of Destinations:
Overview
For us, "luxury surfing" is an attitude where the trip is all about you! Steering away from crowded surf is our priority, and through our extensive reconnaissance trips across the planet's oceans, we can deliver an outstanding experience for the surfer with limited time. But a high-class vacation should be more than just quality surf – it should also involve a dazzling array of top-notch accommodations, unique and authentic experiences, expert guiding, water safety, coaching, philanthropy – all the ingredients needed for the ultimate surf trip.
Regardless of age or level of expertise, with Tropicsurf everybody can enjoy surfing's thrills in style, comfort and safety. Tropicsurf locations are chosen to offer waves for a variety of abilities – allowing the entire family (including non-surfers) to share the enjoyment. Our background running surf schools and training world-class instructors underpins the entire package. Whether it be a tip that allows you to start coming out of those tubes, or the push-in on a 10 foot softboard that gets you up and riding on your very first wave, our combination of guiding and coaching means you are going to catch more waves, ride them better and have more fun – no matter what your ability level might be.
As the market leader, Tropicsurf can provide luxury accommodations in the true sense of the word. From boat trips to surf resorts to romantic hideaways, we've searched the globe to present you with the world's leading collection of upmarket surfing holidays. These journeys not only offer primo surf, but opportunities to relax and indulge, bond with your family, discover natural wonders and explore the local culture. These are trips we're proud to tag our brand to – premier holidays for the discerning surfer, and your loved ones too.
Recommended Family Destinations
Tropicsurf offers trips to the Maldives, Australia, Indonesia, the Seychelles, Bali, New Caledonia, Central America and Africa as well as numerous other regions around the world. Here are some of our favorite trips for families:
Maldives - Four Seasons Explorer and Gurahali
Luxury cruises offer the ultimate family surfing experience (but are not well suited to toddlers).
Maldives - Four Seasons Kuda Huraa and Anantara Dhigu
These surf resorts are ideal for families with toddlers who prefer kids club and nannies.
Noosa Heads, Australa
We are headquartered here and know it well. It's a unique family destination with plenty of diversions beyond surfing.
East Indonesia - Pelagian
This five-star luxury yacht offers an authentic family adventure for keen surfing families.
Four Seasons Seychelles
Great for the family that would like to try surfing in small waves for the first time.
Copyright 2013 MyLittleSwans, LLC. All rights reserved. My Little Swans, the logo and Share a world of experience are registered Trademarks of MyLittleSwans, LLC. Use of this site constitutes acceptance of our Terms of Use and Privacy Policy.