Trip Highlights
topBuenos Aires
Argentina's capital is a lively and eclectic place, with Paris-inspired boulevards, trendy restaurants, stylish boutiques, and a number of fascinating neighborhoods, or barrios, each with their own unique flavor.
topBarrios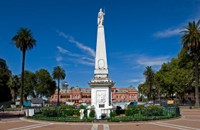 Plaza de Mayo
Located in the city's first established barrio, Plaza de Mayo has been the scene for many of the country's most important historical events. It's surrounded by palatial administrative buildings such as the Casa Rosada (Pink House), the Presidential residence. Nearby is the Palacio del Congreso, which closely resembles the U.S. Congress building.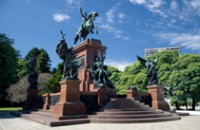 Retiro and Plaza San Martín
Once a retreat for monks, Retiro is now a bustling commercial hub. At the center of the barrio is verdant Plaza San Martín, surrounded by elegant buildings and upscale shops.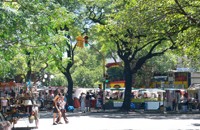 Recoleta
This elegant residential and shopping area is lively and inviting any time of day. The sidewalk cafes, set out under enormous ficus trees, are great for people-watching.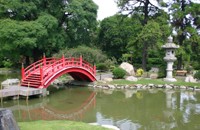 Palermo
This dynamic barrio contains several distinct sub-neighborhoods, including the upscale Las Cañitas and Palermo Chico areas. Here you'll find the beautiful Parque Tres Febrero, which encloses the Jardín Japonés, the country's major polo stadium (Campo Argentino de Polo), the Zoo and the Jardín Botánico.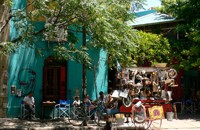 Palermo Viejo (the older section, filled with classic Spanish architecture) is divided into SoHo, with trendy shops and bars, and Palermo Hollywood, known for its restaurants and nightclubs.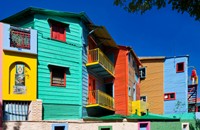 La Boca
The highlight of this vibrant working-class neighborhood is Calle Museo Caminito, an open-air art market surrounded by colorful buildings.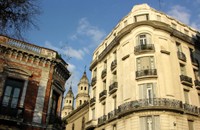 San Telmo
The quaint streets of bohemian San Telmo are filled with Colonial-era buildings, many of which are now galleries and shops. On Sunday, the Feria de San Pedro Telmo brings Plaza Dorrego alive with vendors and tango dancers.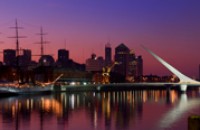 Puerto Madero
This riverfront district has developed into one of the city's trendiest areas and is an exciting tourist destination.
topMuseums and Galleries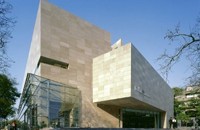 Avenida Figueroa Alcorta 3415 (Palermo)
Tel: +54 11 4808-6500
Open Thu-Mon and holidays noon-8pm, Wed till 9pm. Closed Tue.
This modern but intimate gallery offers an outstanding survey of 20th century Latin American art. A variety of movements are evident, including cubism, surrealism, and conceptual art. The collections feature works by Xul Solar, Diego Rivera and Frida Khalo (including her famous self-portrait with a monkey and a parrot).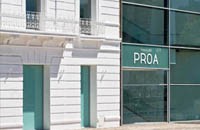 Av. Pedro de Mendoza 1929

Tel: +54 11 4104 1000
Open Tue-Sun 11am-7pm. Closed Mon.
This exciting art space in the colorful La Boca district showcases major art movements of the 20th century, holding six temporary exhibitions per year.
Museo de Arte Hispanoamericano
Suipacha 1422
Tel: +54 11 4327-0228
Open Tue-Fri 2-7pm, Sat-Sun and holidays 11am-7pm. Closed Mon.
Located in the beautiful, neo-classical Palacio Noel, in Retiro, this museum houses the most extensive collection of colonial art in the world, including paintings, furniture, Jesuit statuary, costumes, silverware and antiques.
Laprida 1212 (Palermo)
Open Tue-Fri noon-7:30pm, Sat noon-7pm. Guided visits Tue & Thu at 4pm, Sat at 3:30 pm
Tel: +54 (11) 4824 3302
This museum is located in the former home of Xul Solar, Argentina's greatest Expressionist painter, and features works selected by the artist himself.
Florida 1000 (Retiro)
Tel: +54 11 4313 8480
I called this gallery the "White Cube" of Buenos Aires; like the London gallery, they represent hot new artists and participate in the Miami Basel show. It's centrally located right off Plaza San Martín, but hard to spot.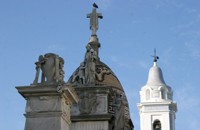 Cemetario de la Recoleta
An extraordinary study in architecture, sculpture, and local history, this cemetery has been the burial grounds for the country's elite since the mid 19th-century. Hundreds of elaborate mausoleums line the narrow streets and passageways – the most visited is the tomb of Eva Peron (known as Evita), who is still a much-beloved local icon.
Subways
The oldest subway system on the continent, Buenos Aires' subway system is both a safe, reliable way to get around the city center, and a wonderful slice of art and history. Many of the stations are tiled with beautiful Art Nouveau motifs, and some lines still use the old, wooden cars. In the early 20th century, revolutionaries and intellectuals would take the subway to avoid detection as they traveled to the cafes they frequented. The Estación Perú leads right to the front door of Café Tortoni, a city institution since 1858.
topActivities
Polo
If you love polo and/or horses, do what we did and take a polo lesson at a private club outside of Buenos Aires. If you don't ride, you can watch an exhibition match, take a dip in the pool, try traditional Argentine BBQ & wine, or simply enjoy the grounds.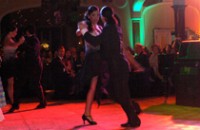 Tango
Buenos Aires is the home of the tango – watching a tango show is a must-do, and why not take a private tango lesson while you're at it? We especially recommend Confitería Ideal.
topShopping
Paraguay 5062 (Palermo)
Tel/Fax: +54 11 4776-0762
Custom-made, high-quality riding boots since 1946.
Avenida Presidente Manuel Quintana 545 (Retiro)
Tel: + 54 11 4804 1550
Wonderful boots, riding gear and riding clothes. Located right near Plaza San Martín.
Av. Alvear 1847 (Recoleta)
Tel: + 54 11 4804 8424
Traditional Argentine country clothes and accessories. Leather belts, coats and bags, and Creole silverwork.
topWhat to Eat and Drink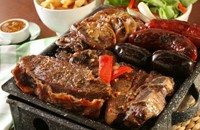 Asado
Argentinian beef and lamb is some of the best in the world – asado (barbecue) is a national tradition, not to be missed. You'll find parillas (restaurants serving grilled meat) everywhere in Buenos Aires. Check out our restaurant list for suggestions.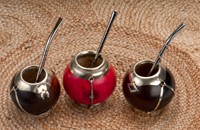 Mate
There's a whole etiquette surrounding this infused herbal drink, which is traditionally consumed in social settings. (See our Basics section for more details.)
Locro
This traditional, hearty local stew is made with corn and white beans, along with lamb or pork. We saw it on the menu everywhere!
Dulce de Leche
Spanish for "milk candy," this delicious, caramel-like sauce is hugely popular in Argentina.
topSouthern Patagonia
El Calafate
Located on the southern shore of Lago Argentino, the largest body of water in Argentina, this frontier town is the base for excursions into Glaciers National Park.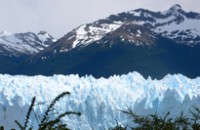 Parque Nacional los Glaciares
A UNESCO World Heritage site, the park is 40% covered with ice fields, including the stunning Perito Moreno Glacier.
topNorthern Patagonia (Lake District)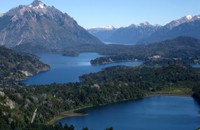 Lago Nahuel Huapi
Nestled at the foot of sheer mountains, this beautiful lake is intensely blue at the center and aqua green in the shallows, with seven arms that reach deep into the surrounding forests.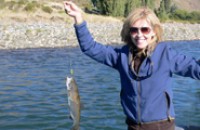 Rio Chimehuin
This famed river is synonymous with great fishing. Argentina's record brown trout, weighing in at a whopping 25.5 lbs, was caught here.
topIguazu Falls
A true natural wonder, this cinematic cascade stretches nearly two miles wide, consisting of some 275 separate waterfalls that plunge more than 200 feet. Catwalks are the best way to view the falls, and put you right in the middle of the spray.
Copyright 2013 MyLittleSwans, LLC. All rights reserved. My Little Swans, the logo and Share a world of experience are registered Trademarks of MyLittleSwans, LLC. Use of this site constitutes acceptance of our Terms of Use and Privacy Policy.