Shopping
topWhat to Buy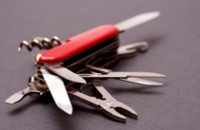 Swiss Army Knives
Every male in your family will want one, so get these out of the way early.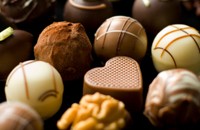 Chocolate
Geneva's streets are filled with shops selling specialty confections made from long-guarded recipes.
Chocolaterie du Rhone
Rue de la Confédération 3, 1204 Geneva

Tel: +41 22 311 56 14

Chocolatierie Stettler
10 rue de Berne, 1201 Geneva
Tel: +41 22 738 17 20  

69 rue du Rhône, 1207 Geneva
Tel: +41 22 735 57 63
To arrange a guided tour of their laboratory/kitchen at 49 avenue Blanc, call +41 22 738 17 20.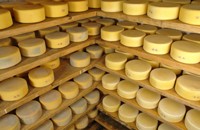 Cheese
Switzerland is famous for its many types of cheese – over 400 varieties in all. A wide range can be found at specialty shops in Geneva and other large towns, and at market stalls throughout the country.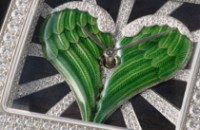 Watches
Swiss watches are renowned for their precision and beauty. Gübelin, Cartier and Bucherer all have shops in the Old Town. And of course, there's our lifestyle partner Dick Steenman, whose handcafted pieces are true works of art.

Steenman Watches
Ch. Du Faubourg-de-Cruseilles 17
1227 Carouge / GE
Tel: +41 (0)22 310 79 42
Antiques
Grand' Rue is the best place in the Old Town to shop for fine antiques and artwork.
topShopping Streets
The main shopping district in Old Town is bounded by Rue du Rhône and Rue du Marché. Rue du Rhône is one of the smartest shopping streets in Geneva, with high-end jewelry and watch shops such as Cartier and Bucherer as well as the Globus department store. Grand' Rue is lined with antique shops and art galleries, Place du Marché holds lively local markets on Wednesdays and Saturdays, and Place du Molard has a daily flower market.
Isatis
37 Grand' Rue, 1204 Geneva
Tel: +41 22 311 04 12
Jewelry, perfume, accessories.
Magasin Louis Vuitton
33 Rue du Rhône / 2 Place du Lac, 1204 Geneva
Tel: +41 22 311 02 32
topDepartment Stores
Rue du Rhône 48, 1204 Geneva
Tel: +41 22 319 5050

Geneva's oldest department store offers five floors of upscale clothing, housewares, cosmetics and accessories as well as a gourmet food market.
Rue du Marché 34, 1204 Geneva
Tel: +41 22 818 1111
This elegant, recently refurbished store specializes in high-end designer clothing.
Copyright 2013 MyLittleSwans, LLC. All rights reserved. My Little Swans, the logo and Share a world of experience are registered Trademarks of MyLittleSwans, LLC. Use of this site constitutes acceptance of our Terms of Use and Privacy Policy.