Destination:
New York City
Quintessential New York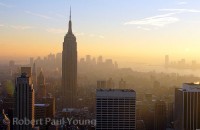 Empire State Building
Since the 86th floor observatory opened in 1931, the city's tallest building has seen more than 110 million visitors flock to its 360 degree views. Oh, and don't forget to take the NY Skyride, a virtual helicopter tour narrated by Kevin Bacon.
350 5th Ave 
New York, NY 10118
Tel: 212-736-3100
Open Daily 8am-2am. Last elevators go up at 1:15am
Holiday hours
Dec 24,  8am-8pm. Last elevators go up at 7:15pm
Dec 25,  11am- 2am. Last elevators go up at 1:15am
Dec 31,  8am-8pm. Last elevators go up at 7:15pm
Jan 1, 11am-2am. Last elevators go up at 1:15am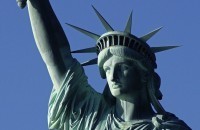 Lady Liberty Enlightening the World is a universal symbol of freedom and democracy. Reservations are necessary and limited. Pedestal tickets are required to enter any level of the National Monument. Crown tickets are required for access to the crown.
Reservations: 1877-LADY-TIX or www.statuecruises.com
Visitor information: 212-363-3200
Liberty and Ellis Islands are open daily except Dec 25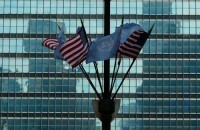 UN Headquarters
Located in the 40's, on the East River, this imposing compound and its immediate environs are jointly owned by the member nations of the UN. Take a tour for more detailed information on what goes on in the General Assembly hall and the Security Council chambers.
First Avenue at 46th Street
Mon-Fri from 9:30am-4:45pm
Sat-Sun 10am-4:30pm
Closed for Thanksgiving, Christmas and New Years holidays
Closed in January and February

Guided tours are conducted 7 days a week. Tours in English tours leave every half hour and last 45 min to 1 hour.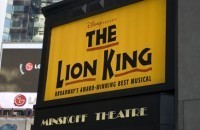 New York City is famous for a lot of things, not the least of which are its celebrated Broadway plays and musicals. Whether you're in the mood for some over-the-top song-and-dance numbers a la The Lion King or a piece of classical theater by anyone from Checkov to Mamet, you're sure to find what you're looking for among the neon lights of Broadway.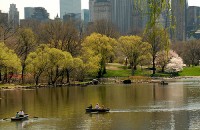 Central Park is New York's backyard. 843 acres of meandering paths, lakes, ponds, open meadows and gardens.
Park is open dawn to dusk.
Visitors center is open Tue- Sun 10am-5pm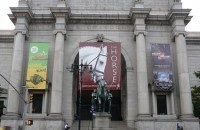 The setting of Ben Stiller's crowd pleaser, Night at the Museum, is also the perfect place for a family outing. Set on the beautiful Upper West Side, right across the street from Central Park, this museum charts the progress of the planet and the cosmos. Make sure to check out a space show at the Hayden Planetarium before you leave.
Central Park West at 79th Street
Open daily 10am-5:45pm
Tel: 212-769-5100
Closed Thanksgiving and Christmas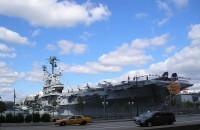 Pier 86
166 W 46th St
New York, NY 10036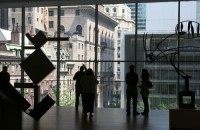 11 West 53 Street, (between Fifth and Sixth)
New York, NY 10019
Tel: 212-708-9400

Museum Hours:
Wed-Sun 10:30am-5:30pm (Fri until 8pm). Closed Tue.

Holiday Hours:
Dec 24, 10:30am-3pm; Dec 26 & 27, 9:30am-5:30pm; Dec 28, 9:30am-8pm; Dec 29-31, 9:30am-5:30pm; Jan 1, 10:30am-5:30pm. Closed Thanksgiving and Christmas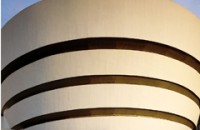 1071 Fifth Avenue (at 89th Street)
New York, NY 10128-0173
Sun–Wed 10 am–5:45 pm, Fri 10 am–5:45 pm, Sat 10 am–7:45 pm
Closed Thursdays, Thanksgiving, Christmas Eve, Christmas Day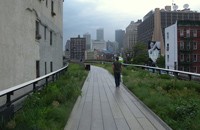 Built on a historic rail line, this elevated public park is a masterpiece of landscape architecture. It's both gritty and bucolic, offering unexpected views of the Hudson River. The preservation and recycling of this historic structure has helped revitalize the surrounding neighborhood.
Gansevoort Street to West 34th Street, between 10th & 11th Avenues.
Open daily 7am-11pm.
Copyright 2013 MyLittleSwans, LLC. All rights reserved. My Little Swans, the logo and Share a world of experience are registered Trademarks of MyLittleSwans, LLC. Use of this site constitutes acceptance of our Terms of Use and Privacy Policy.