Destination:
Washington D.C.
The White House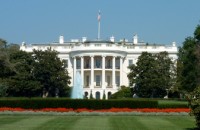 1825 I St NW
Washington DC
(202) 429-6822
Metro stop: Federal Triangle
The White House facade serves as a symbol of America to millions of people throughout the world. In 1790, President Washington oversaw the construction and chose the site of the house; however, he was the only president who never lived in it. Since that time, each president has made his own changes and additions. There are 132 rooms, 35 bathrooms, and 6 levels in the residence.
Free, self-guided public tours are available Tue-Thu 7:30-11am, Fri 7:30am-12 noon, and Sat 7:30am-1pm (excluding federal holidays or unless otherwise noted). Requests must be submitted through one's Member of Congress up to six months in advance and no less than 21 days in advance. Please submit your request as early as possible as space is limited. If you are a citizen of a foreign country, please contact your embassy in Washington D.C. for assistance in submitting a tour request. A government-issued photo ID is required. All foreign nationals must present their passport; other forms of foreign identification will not be accepted.
Copyright 2013 MyLittleSwans, LLC. All rights reserved. My Little Swans, the logo and Share a world of experience are registered Trademarks of MyLittleSwans, LLC. Use of this site constitutes acceptance of our Terms of Use and Privacy Policy.