Destination:
Washington D.C.
Sights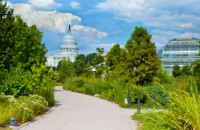 100 Maryland Avenue SW
Washington D.C.
(202) 225-8333
Daily 10am-5pm
Metro stop: Federal Center SW
Originally established in 1820, the U.S. Botanic Garden's purpose was to collect, grow and distribute plants that could be beneficial to the American people. The garden was revitalized in 1842 when the Wilkes Expedition contributed a collection of living plants from all over the world, some of which are still on display today. The garden moved to its present location in 1933, a complex located along the north and south sides of Independence Avenue. Admission to all public areas is free.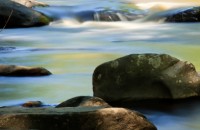 5200 Glover Road NW
Washington D.C.
(202) 895-6070
Open daily during daylight hours. The Nature Center and Planetarium hours are 9am-5pm Wed-Sun; the Old Stone House is open from 12pm-5pm daily. (Both are closed Thanksgiving, Dec 25 and Jan 1.)
Metro stop: Friendship Heights
Founded in 1890 as one of the first federal parks, Rock Creek Park was "dedicated and set apart as a public park or pleasure ground for the benefit and enjoyment of the people of the United States." Named for the creek that flows through it, the Park bisects the city of Washington. This 1,800-acre stretch offers hiking and picnicking, a riding stable and horse trails, tennis courts, a golf course and bike paths.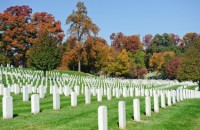 McNair Road
Arlington, VA
(877) 907-8585
Daily Apr-Sep 8am-7pm; Oct-Mar 8am-5pm
Metro stop: Arlington National Cemetery
For three decades, Confederate General Robert E. Lee lived at the Arlington House. When he left his home to lead Virginia's armed forces in the Civil War, the Union confiscated the estate for a military cemetery. Today, more than 300,000 servicemen and women and their families are buried at the site. More than four million people visit Arlington National Cemetery annually, many coming to pay final respects during the 100 graveside services conducted each week, Mon-Sat. Some especially important sites within the cemetery are the Arlington House, the grave of John F. Kennedy and the Tomb of the Unknowns, which honors the thousands of unidentified soldiers who died in battle.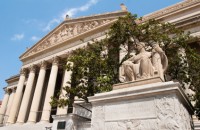 700 Pennsylvania Avenue NW
Washington D.C.
(866) 272-6272
Daily Mar 15-Labor Day 10m-7pm, Labor Day-Mar 14 10am-5:30pm
Closed Thanksgiving and Dec 25
Metro stop: Archives-Navy Memorial/Penn Quarter
Established in 1934, the National Archives and Records Administration (NARA) is America's record keeper. This impressive library contains all of the most important historical and legal documents in the U.S. including the Constitution of the United States, the Declaration of Independence, the Bill of Rights and a 1297 copy of the Magna Carta. Valuable documents such as military records, immigration papers, slave transit documents, death certificates and tax information are preserved and are available to you. Admission is free.
1100 Pennsylvania Avenue NW
Washington D.C.
(202) 289-4224
Daily Mar 28-Labor Day, Mon-Sat 10am-8pm, Sun 12-7pm; Labor Day-Mar 27, Mon-Sat 10am-7pm, Sun 12-6pm
Food Court and Retail hours are the same as general hours. Clock Tower open Memorial Day-Labor Day Mon-Sat 9am-8pm, Sun 10am-6pm; Labor Day to Memorial Day Mon-Sat 9am-5pm, Sun 10am-6pm.
Metro stop: Federal Triangle
Built in 1899, The Old Post Office Pavilion was Washington's first skyscraper. The highlight of this classical sight is its 315-foot clock tower, which proudly houses the official United States Bells of Congress, a bicentennial gift from England celebrating the end of the Revolutionary War. The National Park Service Rangers give free Clock Tower tours every day. The renovated building also houses a broad range of shops and restaurants.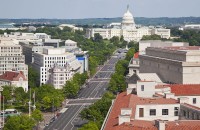 Pennsylvania Avenue is "America's Main Street," and the country's citizens have marched, paraded, promenaded, and protested their way along it many times over the years. During President Kennedy's inaugural parade down the Avenue, he looked at the street littered with saloons, gambling dens, pawn shops and liquor stores and said, "It's a disgrace – fix it." Today Pennsylvania Avenue is an impeccable, tree-lined street with parks, memorials, theaters and government buildings.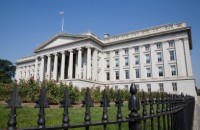 1500 Pennsylvania Ave NW
Washington DC
202-622-2000
Metro stop: Redline to the Metro Center Station
The U.S. Treasury Building is one of the oldest federally occupied buildings in Washington D.C. The massive Greek Revival edifice houses the Department of Treasury, a U.S. Cabinet department established in 1789 to manage government finances and U.S. financial systems.

Free, guided tours of the Main Treasury Building are available for U.S. citizens and legal residents on Saturdays (excluding some holidays) at 9 am, 9:35am, 10:30am and 11:15am. Advance reservations are required and must be made through your Congressional offices. The name, date of birth and social security number for each visitor must be provided when making a reservation and a photo I.D. is required to gain admittance to the building for the scheduled tour.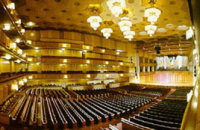 2700 F Street NW
Washington, DC
(202) 467-4600
Daily Mon-Fri 10am-5pm
Sat-Sun 10am-1pm
Metrostop: Foggy Bottom
"I am certain that after the dust of centuries has passed over our cities, we, too, will be remembered not for victories or defeats in battle or in politics, but for our contribution to the human spirit." President Kennedy's words continue to resonate at this arts center, which opened on September 8, 1971 to fulfill his vision by producing and presenting an unmatched variety of theater, dance, music, and multi-media performances for all ages. Along with renowned international talent, the Center also promotes new works and young artists, and is a national leader in arts education.
Copyright 2013 MyLittleSwans, LLC. All rights reserved. My Little Swans, the logo and Share a world of experience are registered Trademarks of MyLittleSwans, LLC. Use of this site constitutes acceptance of our Terms of Use and Privacy Policy.