Destination:
Washington D.C.
For Kids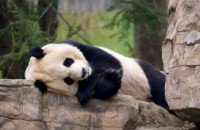 3001 Connecticut Ave., NW
Washington D.C.
(202) 633-4888
Daily: 10am-6pm
Closed: Dec 25
Metro stops: Woodley Park–Zoo/Adams Morgan, Cleveland Park
Established in 1887 as the Smithsonian's Department of Living Animals, the National Zoo moved to its current location in 1891. Encompassing 163 acres, the zoo is home to more than 2,000 animals, many of which are endangered. Admission is free.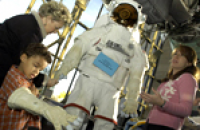 595 Independence Avenue SW
Washington D.C.
(202) 633-4629
Daily 10am-5:30pm
Closed Dec 25
Metrostop: Smithsonian
The Smithsonian Institution's National Air and Space Museum opened in 1976. It contains the largest collection of historic air and spacecraft in the world including the Wright 1903 Flyer, the Spirit of St. Louis, the Apollo 11 command module, the Columbia Space Shuttle model and a lunar rock sample that visitors can touch. The museum is so immense and interesting that it's easy to spend an entire day here – be sure to give yourself plenty of time to enjoy it.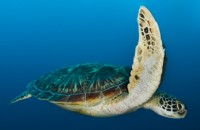 1401 Constitution Ave NW
Washington D.C.
(202) 482-2826
Daily: 9am-5pm
Closed: Thanksgiving, Dec 25
Metrostop: Federal Triangle
Located in the U.S. Department of Commerce building, the Aquarium has around 1,200 specimens all displayed in simulated "natural environments". There is also a touch tank that allows visitors to handle some of the creatures.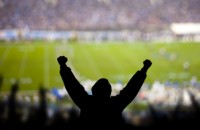 601 F St, NW
Washington D.C.
(301) 628-3200
Daily 10am-5:30pm (later on event days)
Metrostop: Gallery Place-Chinatown
Opened in 1997, the Verizon Center is a sports and entertainment complex that houses the Wizards, the Mystics, the Capitals and the Georgetown Hoyas. They often host kid-related entertainment as well.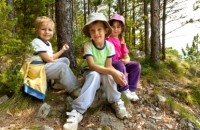 7300 MacArthur Blvd.
Glen Echo, MD
(301) 263-9613
Sat, Sun 10am-3pm
This museum offers families the opportunity to explore and experience the local environment through educational environmental programming, short hikes to the creek, arts-and-crafts projects to take home, and LIVE animal encounters! The cost for nonmembers is $5.
Copyright 2013 MyLittleSwans, LLC. All rights reserved. My Little Swans, the logo and Share a world of experience are registered Trademarks of MyLittleSwans, LLC. Use of this site constitutes acceptance of our Terms of Use and Privacy Policy.