Day Trips
15 miles (.5 hr by car) northeast of Amsterdam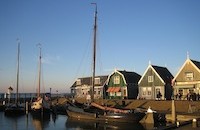 Cut off from the mainland until 1957, the small fishing village of Marken was a closed community for centuries – some residents still dress in their traditional costumes. Immaculately maintained houses with characteristic peaked roofs and white trim line the picturesque harbor and narrow streets. Though Marken can get very touristy, especially in summer, it has a unique charm and is worth a visit.
Marker Museum
Kerkbuurt 44, Marken
Tel: +31 299 601 810
Open daily Apr-Oct, Mon-Sat 10am-5pm, Sun 12-4pm; Oct Mon-Sat 11am-4pm, Sun 12-4pm.
Located in six former eel-smoking houses, this museum is dedicated to the history of the island and its fishing trade.
topHaarlem
15 minutes by train from Amsterdam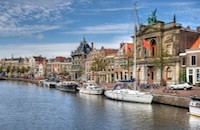 Once a wealthy cloth-making center, Haarlem is still an elegant, bustling market town that boasts more than its share of gracious 17th-century houses and pretty canals, as well as one of the finest town squares in Europe. It was also home to a major school of artists during the Golden Age – no visitor should come here without stopping in at the excellent Frans Hals Museum.
Grote Markt
This lively square lined with Gothic and Renaissance buildings is the town's centerpiece. There is a colorful flower market held here on Saturdays from 9am-4pm.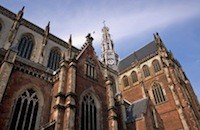 Grote Kerk
Open Mon-Sat 10am-4pm (in summer till 5pm)
Dedicated to St. Bravo, this towering Gothic church dominates the Grote Markt. Though much of the ornamentation was removed during the Restoration, the soaring nave and wrought-iron choir screen still impress. The church also houses a mighty pipe organ, one of the world's largest.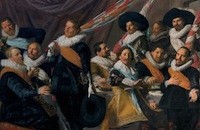 Groot Heiligland 62
Tel: +31 (23) 511 57 75
Open Tue-Sun 11am-5pm, Sun and holidays 12-5pm. Closed Mar 22, Dec 25 and 31, and Jan 1.
Frans Hals was Haarlem's most famous Golden Age painter. This museum, located in the former almshouse where he lived his final years, holds the world's largest collection of his works, as well as many by his contemporaries. Hals' loose, animated style later inspired artists like Claude Monet.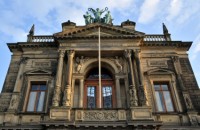 Spaarne 16
Tel: +31 (23) 516 09 60
Open Tue-Sat 10am-5pm, Sun and holidays 12-5pm. Closed Mon, Dec 25 and Jan 1.
Founded in 1784, Teylers Museum is the oldest museum in Holland and still wonderfully old-fashioned, with many objects still displayed in their original cases. The encyclopedic collection includes sketches by Michelangelo, fossils, crystals, coins and scientific instruments. Do not miss the 18th century electrostatic generator.
topKeukenhof Gardens
22 miles (.75 hr by car) southwest of Amsterdam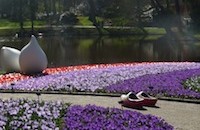 Stationsweg 166a, Lisse
Telephone: +31 252 465 555
Open mid-Mar to mid-May, 8am-7:30pm (ticket office closes 6pm)
The stunning, 32-hectare Keukenhof Gardens are the largest in the world – over 7 million tulips, daffodils, and hyacinths bloom here every spring. A series of footpaths take you past ponds, sculptures, a windmill, and a vast glasshouse with indoor displays. If you enjoy flowers, this unique showplace is a must. 30 flower shows, several festivals, a flower parade, and numerous other events are held here each year.
topZaanse Schans Folk Museum
10 miles north of Amsterdam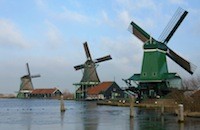 Schansend 7, Zaandam
Tel: +31 (75) 681 00 00
Opening hours vary by season: check the calendar on the website
This open-air museum is a recreation of a traditional Dutch village, complete with houses, shops and windmills from the 17th and 18th centuries. Though very popular with tourists (especially kids), it's a real village, with people actually living in the houses and working in the businesses year-round. Visitors can discover traditional crafts such as wooden-shoe making or pewter casting – this is also the closest place to Amsterdam for seeing functional windmills in action.
Copyright 2013 MyLittleSwans, LLC. All rights reserved. My Little Swans, the logo and Share a world of experience are registered Trademarks of MyLittleSwans, LLC. Use of this site constitutes acceptance of our Terms of Use and Privacy Policy.