Destination:
Amalfi Coast
Amalfi
Tucked between the mountains and sea, Amalfi offers splendid scenery and fine original architecture.
The Emerald Grotto
Concai dei Marini
9am-4pm daily

This grotto is known for its fantastic light effects as well as its magnificent stalactites and stalagmites. There are no entrance fees, but you will have to charter a boat. Prices vary according to the number of people and whether or not the cavern is included in a tour of the coastline.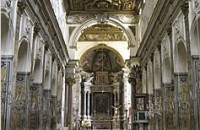 Piazza del Duomo, Amalfi
+39 (089) 871 324
Call for opening times.

Founded in the 9th century and rebuilt in a mix of Moorish and Gothic style, the lovely Duomo was named for St. Andrew, whose remains are buried within. The adjoining cloister is well worth a visit.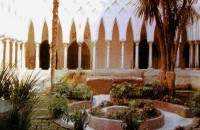 Chiostro di Paradiso
Open Winter 9am-6pm, Summer 9am-7pm

Located next to the cathedral is this architectural treasure, the "cloister of Paradise," with its series of delicately entwined arches. Contains ancient sarcophagi, marble and mosaics.
topMuseums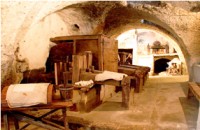 Via delle Cartiere 24, Valle dei Mulini, Almalfi
+39 (089) 830 4561
Mar-Oct 10am-6:30pm daily; Nov-Feb 10am-3:30pm, closed Mon

Located a few miles inland in the Valley of the Mills, this museum reflects a time when paper was precious, and papermaking was a closely guarded secret.
Museo Civico (Municipal Museum)
This collection has been moved to the Arsenal Museum (below)

The Museo Civico contains artifacts from Amalfi's medieval period, including coins, banners, costumes, and the "Tavole Amalfitane," the maritime laws used in the Mediterranean Sea until the 16th century.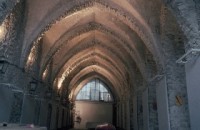 Piazza Flavio Gioia, Amalfi
+39 366 342 3409
Open daily 10am-8pm
Amalfi was once one of the most powerful maritime republics in Italy. This museum, housed in the ancient arsenal, exhibits artifacts, compasses, documents and replicas of boats that showcase Amalfi's illustrious past.
topRestaurants
S.S. Amalfitana 9, Amalfi
+39 (089) 871 012
Reservations are recommended
Located in the Hotel Santa Caterina. Spectacular views and a large terrace for dining.
topShopping

Piazza dei Dogi 8, Amalfi
+39 (089) 872 070

Ceramics and pottery.

Via Matteo Camera 4, Amalfi
+39 (089) 871 197

Jewelry, corals and cameos.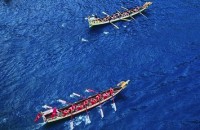 Regatta of the Ancient Maritime Republics
First weekend in June. Next Amalfi Regatta scheduled for 2016. The former maritime republics of Amalfi, Genova, Pisa and Venice take turns hosting this ancient rowing competition. Following a colorful parade, the regatta symbolically recreates a battle between the republics for control of the seas.

Festival of St. Andrew
Jun 27 and Nov 30
Fireworks and a procession honor the patron saint of Amalfi.
Byzantine New Year's Eve
Aug 31-Sept 1
Celebrate New Year's the old Byzantine way, with costumed parades, medieval tournaments and the proclamation of the Duke of Amalfi.
Copyright 2013 MyLittleSwans, LLC. All rights reserved. My Little Swans, the logo and Share a world of experience are registered Trademarks of MyLittleSwans, LLC. Use of this site constitutes acceptance of our Terms of Use and Privacy Policy.