Destination:
Amalfi Coast
Key Events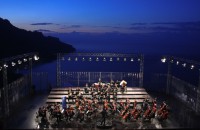 Box Office: Piazza Duomo
+39 (089) 858 422
Concerts June-September
Box office open daily 10:30am-2:30pm and 3:30-7:30pm (performance days from 10:30am to beginning of last performance)
Buy online at www.biglietto.it

What began in 1953 as a celebration of the music of Wagner has grown into nearly two months of orchestral concerts, chamber music, jazz, dance, art and film from around the world.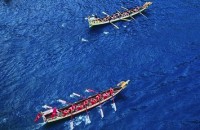 Regatta of the Ancient Maritime Republics
First weekend in June
The former maritime republics of Amalfi, Genova, Pisa and Venice take turns hosting this ancient rowing competition. Following a colorful parade, the regatta symbolically recreates a battle between the republics for control of the seas. The next Amalfi Regatta is scheduled for 2016.
Festival of St. Andrew (Amalfi)
Jun 27 and Nov 30
Fireworks and a procession honor the patron saint of Amalfi.
Byzantine New Year's Eve (Amalfi)
Aug 31-Sept 1
Celebrate New Year's the old Byzantine way, with costumed parades, medieval tournaments and the proclamation of the Duke of Amalfi.
Palazzo dei Congressi, Capri
Dec annually
info@caprihollywood.com
This international film festival is organized by the Capri Tourist Board and Capri in the World Institute. One of the highlights of the film world's winter season, it attracts some of the biggest stars, directors and producers in Hollywood. Events include film premieres, a selection of Italy's greatest classics and talks with key figures on the international film scene.
Copyright 2013 MyLittleSwans, LLC. All rights reserved. My Little Swans, the logo and Share a world of experience are registered Trademarks of MyLittleSwans, LLC. Use of this site constitutes acceptance of our Terms of Use and Privacy Policy.