Katrina's Editorials
An Ode to Travel
Travel has always been an important part of my life – as a child and young adult, I lived and studied all over the world. That diversity of experience served me well and made me want to share the joys of global travel with my family and friends.
My three kids have also been world travelers their whole lives – together, we've visited over 30 countries and every continent but Antarctica. We don't just travel far and wide; we also travel deep, immersing ourselves in the local culture and landscape. These trips have been truly life changing, broadening our perspectives, raising our confidence, and increasing our awareness of other cultures as well as ourselves. Sometimes the experiences were epic, like watching the world's biggest fireworks display in Sydney or riding elephants on safari in Botswana. Sometimes they were simple things, like fly-fishing till midnight on a river in Alaska or diving for octopi in Greece. But they all created indelible memories and helped us bond as a family as only shared experiences can.
My Little Swans represents 20 years of my global travels – safaris and cultural tours, family vacations and girlfriend getaways, three-week cruises and weekend jaunts. I founded My Little Swans in 2007 because I wanted to share my experiences and insights with like-minded travelers, and make it easy for you to create your own memorable journeys. Our members are a true community of global adventurers – whether you're lovers of ancient monuments, trendy hotels, wine and cuisine, mountain treks, luxurious spas, or all of the above, we all have in common that desire to explore, have genuine and unique encounters, and learn from the fascinating world around us.
From the beginning, MLS has been about sharing, which is why we decided to open our site to everyone who loves and appreciates travel. Our content is filled with first-hand knowledge and one-of-a-kind discoveries, and our global travel partners are the best in the business. Please continue to use and enjoy the site, and contact our partners directly with any of your travel needs.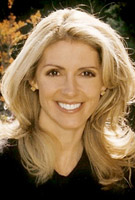 Copyright 2013 MyLittleSwans, LLC. All rights reserved. My Little Swans, the logo and Share a world of experience are registered Trademarks of MyLittleSwans, LLC. Use of this site constitutes acceptance of our Terms of Use and Privacy Policy.