It Takes a Villa
I love a fine hotel as much as the next person—and as we've noted, there are fabulous new properties opening all over the world. But when you're on an extended holiday with your family or a group of friends, there's nothing better than a villa or country home. They offer more privacy than a hotel, and more togetherness, since your party isn't split up in separate suites. And having your own residence makes you feel less like a tourist and more like a local. With the villa as your base, you can really settle in and explore the surrounding area. After a day browsing the local markets or touring a medieval village, it's wonderful to go back to your own private oasis and simply relax and enjoy each other's company.
When many people think "villa" they think "Italy"—and indeed, our partner The Best in Italy has an exceptional listing of country homes, castles and palaces all over Italy, from Venice and Rome to Tuscany and Umbria to Portofino and Positano. (The owner, Countess Simonetta Brandolini d'Adda, was able to secure Sting's private villa for my family's Tuscan vacation.) All the properties come with a pool and a full staff. The Best in Italy will also help you plan any special events or activities you desire—private cooking lessons, wine tasting, hot air balloon rides, guided city tours. It makes you feel like Italian nobility yourself (or in our case, like rock stars!).
But the villa experience is hardly limited to Italy. My family has rented villas in the Luberon in Provence; in the Palmeraie Oasis just a few minutes outside of Marrakech, Morocco; and in London's Knightsbridge neighborhood, a 5-minute walk from Hyde Park and Harrods. And My Little Swans has just added a new partner, Wolf Worster Associates, who specializes in highly select properties around the world. So for a truly relaxing holiday filled with unstructured family time, consider renting a beautifully equipped private residence. It adds a whole new level of authenticity, exclusivity, and freedom to your stay.
New Partner and Destination
As I mentioned above, we've added another new partner, Wolf Worster Associates.

This luxury villa specialist has exclusive access to some of the world's very best vacation estates. If you like to ski, they have properties in Whistler, Aspen and the Alps. If you like the beach, they have villas in the Caribbean, Spain, France, Mexico, Hawaii and the Greek Islands. And that's just the beginning—simply tell them about your dream location and the type of property you're looking for, and they will find you the perfect fit, complete with a full staff and every type of amenity.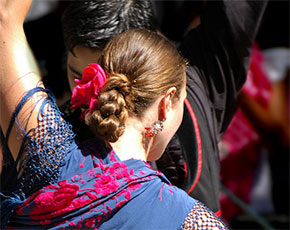 We've also added another featured destination — Spain, with its varied landscapes and regional traditions, its incredible food and wine, its colorful fiestas and rich cultural heritage. Discover what to see and do in Madrid and Barcelona, the Basque country, the Rioja and Andalucía. Our pages are filled with travel advice and itineraries specially created for MLS by our partner Made for Spain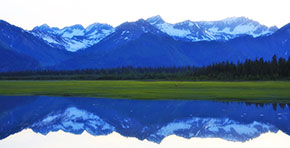 While you're checking out our destinations, take a look at our Alaska pages. My family and I took a trip to the pristine Kenai Peninsula in June, and we've recently updated the site with details of our adventures.
Seeking Fans and Followers
Are you on Facebook? So is My Little Swans! By "Liking" My Little Swans you'll get tips on how to travel like a celebrity—and you'll get access to new site content, partners and travel deals before anyone else. Click here to make sure you're getting the latest and greatest in fabulous travel. You can also follow us on Twitter for real-time destination updates, the scoop on new hotels, restaurants, and exhibits, and other breaking travel news.
Photo Contest Winners
We are pleased to announce the winners of our Monthly Photo contest. Our top picks for May are:
"Lighthouse" by Fernando Chavez
"Fushimi Shrine" by Ellen Hall
"Grand Canyon Sunrise" by Fernando Chavez
"Angkor Wat" by Tom Jow
"Hakone Open-Air Museum" by Ellen Hall
"Gondola Detail" by Tom Jow
Send your favorite travel photo along with its title and location to photos@mylittleswans.com. Each month we'll choose our favorites from among the submissions. For more information, and to see the winning images, visit the My Little Swans Monthly Photo Contest page.
Warm Regards,
Katrina Garnett