Bask in the Midnight Sun
Up towards the Arctic Circle, the sun pretty much forgets to set during the summer. This is the best time to visit Scandinavia, St. Petersburg, and Iceland.
Scandinavia comes alive during the summer months, when the whole population heads outdoors to enjoy the extra daylight. Our partner Exeter International can arrange customized private tours in Denmark, Sweden and Norway. Denmark is home to the world's oldest monarchy and Europe's first amusement park, while lovely Copenhagen, with its 30 miles of waterfront, is a joy to explore by boat or bicycle. Copenhagen's Noma was chosen as the #1 restaurant in the world by the "World's 50 Best Restaurant Awards" in 2010 and 2011, and has inspired a culinary revolution in Scandinavia, much as ElBulli did in Spain.
Sweden's sophisticated capital, Stockholm, is built on 14 islands, and offers enough charms—northern Europe's best-preserved medieval city, fine museums, ferry rides, and spectacular Drottningholm Palace, the Versailles of the North—that you'll be tempted never to leave, but the surrounding countryside is worth exploring for its idyllic towns and magnificent, Renaissance Gripsholm Castle.
Norway offers breathtaking fjords, the charming coastal town of Bergen, with its timber houses and narrow streets, and Oslo's fascinating Thor Heyerdahl Museum, featuring the Kon-Tiki balsa raft and the Ra II. Exeter suggests traveling between Oslo and Bergen on the Flam Railway, one of the steepest and most extraordinary train journeys in the world.
St. Petersburg, always a magical city, is especially so during the "White Nights" (May-July), which they celebrate with a vibrant series of opera, ballet and symphony performances. Russia is one of Exeter's top destinations, which means they can offer insider access to Catherine's Palace, the Hermitage, and the Mariinsky Theater.
For a midnight-sun adventure filled with outdoor activities and astounding natural wonders, take one of Backroads' new Iceland tours. Stroll amid geysers, glaciers, and lava beds and go for a dip in a thermal river on a walking and hiking tour of the Southern Coast. Or take a zodiac tour of a glacial lagoon, raft on the Hvítá River, trek on a glacier, and see puffins at a bird sanctuary on the Family Multisport tour (kids get to ride Icelandic ponies, too!).
Head for the Hills
When it's hot in the lowlands, do as mankind has been doing for centuries—make your way to the cool breezes and verdant forests of the highlands. Jun-Aug may not be the best time to visit Central India, but it's the perfect time to relax and rejuvenate at a tea plantation in Darjeeling, the enchanting Ananda spa retreat in the Himalayan foothills near Haridwar, or Wildflower Hall, a serene luxury resort in the Himalayas near Shimla. (Our partner &Beyond India can make the arrangements.) If you want something a bit more active, our partner Shakti offers walks and treks between remote villages in the western Himalayas. Warm days, bright sunshine and crisp mountain air make this the best season for appreciating the world's most impressive peaks.
And don't forget the mountains of North America, just begging to be explored by foot, horseback, kayak, river raft or mountain bike. We're spending our summer holiday in Aspen, which offers enough outdoor and cultural summer pursuits to satisfy us three times over (my son Ali is especially interested in rock climbing). Lee Bryant, of Connected Concierge, is planning our Aspen itinerary. Our network of partners can arrange any type of active or wilderness trip, from multi-sport vacations and deluxe camping in Montana, Alberta and Wyoming, to helicopter adventures in British Columbia, rafting adventures in the Yukon, or bear watching, salmon fishing and glacier cruises in Alaska. Long days mean extra hours to fill with activities or to while away in relaxation, while warm temperatures make a dip in an alpine lake a pleasure rather than a dare. If you are short on time, these destinations are easy to get to as well.
Summertime is here, and with My Little Swans, the planning is easy. So get to it!
New Partner
We choose our partners for their ability to provide genuine experiences, and take us deep into the history and culture of the region. Our newest partner, Windows to Japan, fits the bill perfectly.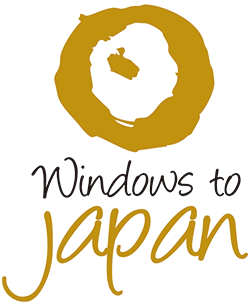 With connections and knowledge honed over many years, they can provide rare, inside glimpses of this fascinating but often enigmatic country. Whether you join one of their unique group tours, or have them arrange a fully bespoke private tour, your visit will be filled with authentic personal interactions and cultural insights.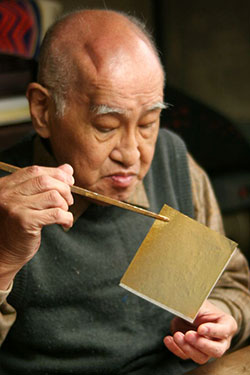 For more independent travelers, Windows to Japan offers their signature "Independent Instructed Tours," which allow you to travel on your own, at your own pace, but with the reassurance of 24-hour support and fully detailed instructions. With experiences specially designed around your interests—from art and architecture to festivals to cuisine—they'll take you off the beaten path for a one-of-a-kind immersion in the real Japan.
Photo Contest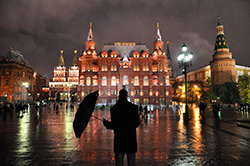 Congratulations to Doug Croft, winner of the Apple iPad drawing! We want to thank all the incredible photographers who shared their images with us. Our contests have been so successful that we've decided to hold them twice a year. We're now accepting submissions for the second 2012 contest. Send in your photos starting now up until November 30, 2012—we'll be holding our next drawing in early December. As in previous contests, the prizewinner's name will be drawn from the monthly winners. However, this time the winner will have a choice of prizes —an Apple iPad or a G12 camera! To see the selected photos from earlier this year, please visit the Photo Contest page on My Little Swans.
Warm Regards,
Katrina Garnett