Announcing MLS Signature Trips
Our hosted Ladies' Trip to India was such a success, we've decided to develop a whole range of special journeys exclusively for our members. Along with the India itinerary, which is available as a private Signature Trip, we have created two new Jordan itineraries in connection with our on-the-ground partner. Both offer Jordan's can't-miss sights—Amman's Citadel and old town, Petra's rose-red tombs and temples, the otherworldly landscapes of Wadi Rum, the ancient Roman city of Jerash, and the Dead Sea—but each journey is unique, focusing on different aspects of this enthralling country.
The Desert and Sea itinerary includes a night in a traditional Bedouin camp at Wadi Rum, a day of leisure at a beach resort on the Gulf of Aqaba, and a visit to the spectacular Panoramic Complex at the Dead Sea.
The Nature and Culture itinerary includes a visit to the medieval Ajloun Castle and surrounding Ajloun forest, and a morning at the Zikra Initiative, where you'll learn traditional handicrafts and interact with the local community.
For more about these signature adventures, contact our Travel Advisor, Ana Maria Pickens, and visit the Jordan pages on MLS.
Based on suggestions from some of our members, we are also developing a Signature Trip to China—but we want to hear from you, too! Write to us at signaturetrips@mylittleswans.com and tell us where you'd like to go, and what type of trip you'd like us to create.
New Destination
Our newest featured destination is Washington D.C. A fascinating lesson in American history as well as a diverse and vibrant cosmopolitan city, D.C. is wonderfully tourist-friendly and perfect for families. Our destination pages cover the main sights, from the White House to the Lincoln Memorial—but we also take you beyond the Mall to lesser known but very worthwhile museums, historic districts, ethnic neighborhoods and scenic parks. We'll continue to add more information in the coming months, so keep checking back.
Partner Updates

Like MLS, our partners are continually adding new regions and services. One of our original partners, Luxury Concierge China, started off with a focus primarily on Shanghai—but they have since expanded their reach to include Beijing and Hong Kong as well. LLC's founders have 28 years of combined experience in Shanghai, and with their knowledgeable and seasoned team of experts, they can offer bespoke, one-of-a-kind experiences tailored to your interests and personal definition of luxury. Whether you'd like an insider's tour of the major sites, or want to delve into a specific area of the culture like traditional medicine, contemporary art or ancient architecture, LCC is the perfect guide for your urban safari.
In the News
BlackBerry has created a special MLS travel app for their new PlayBook tablet. A few weeks ago, they invited me to be a speaker at the BlackBerry Experience in New York City, a series of events highlighting all the things the PlayBook can do. As part of "Experience Travel," I explained the MLS philosophy of curated travel—how we break through the clutter of the Internet with carefully vetted itineraries, partners and travel recommendations our members know they can trust. While in New York, I sat for an on-air interview with the New York Nightly News on NBCNY, for a feature on planning summer family getaways. You can watch the interview here.
Photo Contest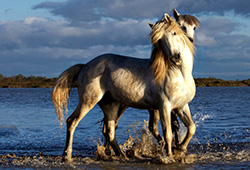 We're accepting submissions for our second 2012 contest. Send in your photos up until November 30, 2012—we'll be holding our next drawing in early December. As in previous contests, the prizewinner's name will be drawn from the monthly winners. The winner will have a choice of prizes—an Apple iPad or a BlackBerry PlayBook! To see the selected photos from earlier this year, please visit the Photo Contest page on My Little Swans.
Warm Regards,
Katrina Garnett