Travelogs
Buzz-worthy Berlin
I just returned from three days in Berlin, en route to a family holiday in Greece. We usually take a boating trip each summer, and on the way we often stop in a major city for a few days to get a little culture. I chose Berlin this time because I've been hearing a lot of buzz about the museums and the art scene here. I have to say, Berlin has been overlooked as an art capital – the major museums here rank right up there with the Louvre and the British Museum, but you rarely hear about them.
We stayed at the Hotel de Rome, a Rocco Forte property. It was exceptional, the best Rocco Forte hotel we've ever stayed at (which is saying a lot). The service was impeccable, and everything was top quality. We also liked the peaceful location, off the elegant Bebelplatz near the Old Library. The Old Library also happens to be where most of the city tours begin – it was the site of the notorious book burnings in 1933.
Berlin has a heavy yoke of history to throw off – first the Nazi regime, then the surrealism of the Berlin Wall and the repression of Communism. None of these points of history have been forgotten, but modern Berlin would prefer not to dwell on them. Instead, they want to emphasize their greater history (including Prussian rulers like Frederick the Great), and showcase their embrace of modern art, architecture and culture. The last time I was here, about nine years ago, the skyline was filled with over 100 cranes. On this visit, hardly any were visible – in their place were sleek new buildings and stylish centers for entertainment and shopping. The city itself is busy but calm, very sophisticated and chic.
Our first day, we took a private city tour of the major historic sites. Our guide, Günter, was very knowledgeable and gave great insights into what it was like living in Berlin before the wall came down, when West Berlin was truly an island surrounded by Communist territory. I was impressed with the new American embassy, built on a former no man's land right by the famous Brandenburg Gate. Despite being so central, it lacked the oppressive security of so many American embassies. Most of the other embassies are on Tiergartenstrasse, in the leafy Tiergarten, Berlin's vast green space. Many are new and very elegant, recognizing Berlin's importance as a world capital. It was interesting to note that Berlin has only been the official center of German government since 1991 (and the active center of government since 1999).
From Brandenburg Gate, we passed Checkpoint Charlie, site of the famous tank standoff in 1961, and the only place where diplomats and international visitors were allowed to enter East Berlin. Today it's manned by actors dressed in uniform (one of them squirted me with a water pistol). We saw the Holocaust Memorial, built near the site of Hilter's bunker, and the "Topography of Terrors," the former HQ of the SS and Gestapo (now only rubble). Our route crossed frequently between West and East Berlin. Other than the small cobblestone markers showing where the wall used to stand, it's hard to see what used to be East and West, or what was built when, as much of the city was destroyed by bombs in WWII, and many of the Communist-era buildings have been torn down.
Most of the historic buildings still standing are in East Berlin. Nikolaiviertel, the old German village, is very charming, with its narrow medieval streets. Hackesche Höfe is Berlin's largest area of restored historic buildings. It's very cool – you could spend hours poking around the courtyards, galleries and shops. Nearby is Mitte, Berlin's hippest district and a mecca for up-and-coming designers and decorators.
The most exciting area of West Berlin is Potsdamer Platz. Heavily damaged during WWII and later a no man's land, it's now a major residential, commercial and entertainment center, with the landmark Sony building at its hub. Two new luxury hotels are also here: the Ritz-Carlton and the Grand Hyatt. Much of this area was under construction when I was here last – it's been well promoted and is very successful.
Thanks to a history of religious tolerance, Berlin has an impressive variety of church architecture. We passed several interesting churches and cathedrals but only toured one, the war-ravaged Kaiser Wilhelm Gedächtniskirche. It's called the "Broken Tooth" for its jagged, ruined bell tower, left standing as a memorial of WWII. The restored mosaics inside are unbelievable.
We had planned to have lunch in the rooftop restaurant at the Reichstag, seat of the German parliament, but a cadet graduation ceremony in the Tiergarten meant no one could get past the line of stoic police. We lunched instead at fashionable Borchardt, and returned to the Reichstag the next day. This massive Neo-classical building was a powerful symbol of the German Reich, bombed in WWII, and transformed into a modern masterpiece in the late 90s by British architect Sir Norman Foster. (Foster is also famous for designing the Beijing Airport – the world's largest single building – London's Swiss Re headquarters, and New York's Hearst Tower. He was recently commissioned by art dealer/socialite Angela Westwater to design her intimate, vertical gallery space in Manhattan's Bowery District, quite a coup for Westwater.) The Reichstag's egg-shaped dome offers spectacular views over the city and down into the Parliament chamber. Dining at the restaurant is the best way to see the Reichstag – it lets you avoid the 5-hour wait to get inside.
We spent most of our second day on Museum Island in Mitte, where the Spree River splits. With five world-class museums, this island is a UNESCO World Heritage site both for the importance of the collections and for the buildings themselves. Built in a range of styles, these historic buildings have been renovated in innovative, sometimes controversial ways. Often the shell of the building is left intact, but the interior is modernized to better showcase the art. If part of the building was damaged, the new construction might reinterpret the original building, rather than try to recreate it. This renovation project has been going on for many years, and still continues – a promenade connecting all of the museums is currently underway.
The five museums are the Neues Museum (Egyptian and Prehistoric art), the Alte Museum (classical antiquities), the Alte Nationalgalerie (19th Century painting), the Pergamonmuseum (ancient architecture and Islamic art) and the Bode-Museum (Byzantine art and the world's largest sculpture collection). The Neues reopened last year, after being closed for 70 years. Among its astonishing collection of Egyptian art is the famous, exquisite bust of Nefertiti (I dubbed her the "Mona Lisa" of Berlin because of her huge popularity). The Pergamon collection is equally amazing, housing three massive examples of ancient architecture: the beautifully preserved Hellenistic Pergamon Altar; the Babylonian Ishtar Gate, which Alexander the Great passed through; and the Roman Market Gate of Miletus.
We decided against the nearby Deutsches Historisches Museum – its vast collection of artifacts, spanning 2000 years, is probably for serious history buffs only, especially on such a sweltering day (not much air conditioning in these museums, surprisingly). But we did pass by the exterior, designed by I. M. Pei.
We didn't have time to visit Sanssouci, Frederick the Great's lavish Rococo palace in Potsdam (it's a full-day excursion by car or boat). But we did manage to do a little shopping – sophisticated taste and a passion for design and quality make Berlin an incredible place to shop. Hackescher Markt has a variety of interesting shops, including a marvelous toy shop, Viel Spiel (Alistar thought he'd died and gone to heaven). Unter den Linden, a lovely, broad street canopied with linden trees, stretches out from the Brandenburg Gate – like the Champs-Elysees, it's long been used for major parades and is lined with upscale designer stores. The other high-end shopping street is Frederickstrasse, home to Quartiers 205 and 206, a collection of department stores and boutiques. KaDeWe is the biggest department store on the continent; it's large and elegant, very much like Harrods, with a famous food court on the 6th floor. The Mitte district is the center of avant-garde fashion, home to designers like Michalsky.
I was very impressed with Berlin – 20 years after reunification, it's a fascinating place, a true center of art, design and culture. I only wish we'd had more time to explore it. I guess I'll just have to go back – and if you get there before me, be sure to tell MLS all about it.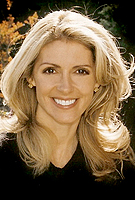 Auf wiedersehen, (or Tschuss, which is informal, used between friends)
Katrina
Copyright 2013 MyLittleSwans, LLC. All rights reserved. My Little Swans, the logo and Share a world of experience are registered Trademarks of MyLittleSwans, LLC. Use of this site constitutes acceptance of our Terms of Use and Privacy Policy.