London Calling
London has long been one of my family's favorite cities, and it will be an especially exciting destination this summer, with two major events on the calendar: the Queen's Diamond Jubilee, and the Summer Olympics. The Diamond Jubilee commemorates 60 years of Queen Elizabeth II's reign, and will be celebrated from June 2-5. Events marking the occasion include the Thames River Pageant on June 3, made up of over 1,000 vessels, and special exhibits of royal treasures at the Goldsmiths' Hall, Jun 1-Jul 28, and at Buckingham Palace, Jun 30-Oct 7. Also, the renowned food emporium Fortnum & Mason has opened a new Diamond Jubilee Tea Salon in their Piccadilly store.
The 2012 Olympics take place from July 27-August 12. In addition to the games themselves, there's a plethora of new hotels, restaurants, sports venues and public spaces to enjoy, including the Olympic Park, one of the largest urban greenswards in Europe. One hotel that has caught my attention is the stylish new Belgraves by Thompson Hotels, with its Mark Hix restaurant, HIX. There's also the Grosvenor House Apartments by Jumeriah Living, which offer five-star service along with the security of a private residence. (I stayed at Jumeriah's Al Qasr hotel in Dubai—they definitely understand luxury.) Opening June 1 is the much talked-about Bulgari Hotel & Residences, located in Knightsbridge in the heart of London. Or if you're like me, you might want to head to Dorset for the Olympic sailing events in Weymouth Bay, starting July 29. The place to stay nearby is the five-star Summer Lodge Country House, a Relais & Chateaux property.
Our London partner, Original Travel, has availability for a range of Olympic events as well as excursions, and they have great relationships with London hotels. They'll be happy to put together a package or a custom-tailored experience. But it's sure to be a popular event, so get in touch with them soon.
Whether you go for one of these events or just to experience London itself, you'll never run out of things to see and do here. As a family, we've spent more time in London than any other European city. One year we rented a private home for a month, and lived like locals. We were all fascinated by the Imperial War Museum (my boys and husband are big Churchill fans) and the London Eye, with its unforgettable views of the city. My daughter, a budding artist, especially loved the Portrait Gallery. Shopping and watching the buskers at Covent Garden and going to plays in London's famed theater district were universal favorites. But some of the best moments involved simple pleasures: we bought scooters, for example, and rode through Hyde Park down to Harrod's ice cream bar for cones or Krispy Kreme donuts. We did this so often, we became regulars!
There are many wonderful places just beyond London as well, which are perfect for day trips. Some of our favorites were a boat trip up the Thames to Greenwich, a Harry Potter tour at Kings College in Oxford, visiting the enigmatic Avebury stone circle, and an outing to the Cotswolds, where we stopped by the incomparable Dayleford Farmshop and Café and went horseback riding in the countryside.
To get more ideas for your London trip, visit our London destination guide on MLS. It's chock-full of great information, broken down by neighborhoods so it's easy to plan your days. We even feature themed itineraries, based on various interests (such as a day in Westminster designed for Churchill enthusiasts, a Buckingham Palace day for those fascinated by royalty, and a day exploring the great Knightsbridge museums for science and history buffs). We list the Day Trips mentioned above, along with excursions to Bath, Blenheim, Hampton Court and other worthwhile places. London and its environs offer boundless variety, but our curated listings and advice will steer you to the best shopping, dining, activities and sightseeing options.
And remember, you can always contact our MLS Travel Advisor, Ana Maria Pickens, for assistance or a connection to an independent, reliable London concierge service.
Restaurant News
We're always updating our featured destinations with new hotels, restaurants, shops and attractions that we've discovered. Recent additions include three restaurants I enjoyed on my New York press tour last month, two new restaurants in Tokyo, a selection of newly upgraded restaurants and neighborhood favorites in San Francisco, restaurant recommendations from an Aspen local, and several new shops in Paris. If you haven't visited these pages for a while, be sure to check them out.
New Destination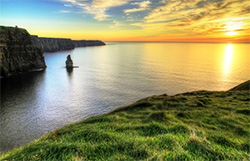 Our newest featured destination is Ireland, that most romantic of island nations, whose eventful history is steeped in myth, and whose wealth of ancient forts, ruined monasteries and misty lakes are set in an ever-changing carpet of green. Our pages cover the major sights of Southern Ireland, from the vibrant capital, Dublin, to the spectacularly scenic Ring of Kerry and Killarney National Park, to the famed castles and cuisine of Cork, to the dramatic cliffs and stark plateaus of Clare.
Photo Contest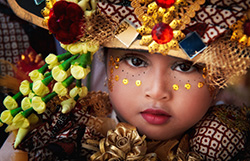 You have a few more weeks to enter our photo contest! Please send in your submissions starting now up until May 31, 2012. Each month, we'll select the best and most compelling images and post them on our photo contest page. In early June, the grand prize winner's name will be drawn from the monthly winners. Once again, the prize is either an iPad3 or a G12 camera (winner's choice). If you have an amazing image to share, please send it in. To see the winning photos from earlier this year, please visit the Photo Contest page on My Little Swans.
Warm Regards,
Katrina Garnett