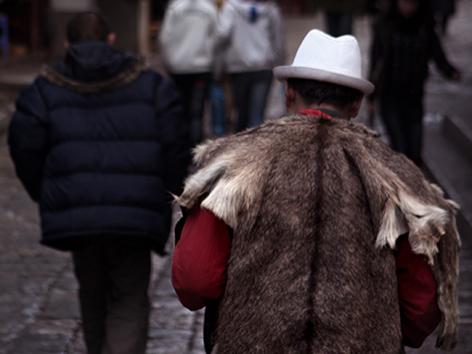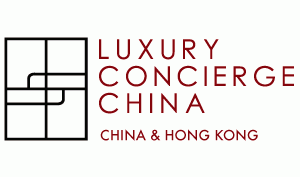 Partner:
Luxury Concierge China
List of Destinations:
Sample Itinerary
topGourmet China Tour
Luxury Concierge China has created  an exclusive 10-day Gourmet China Tour that tempts the palate with the best of China 's culinary delights. Experience the glamorous and the nouveau in Shanghai , the traditional in Suzhou , mountain food in Moganshan, tea in Hangzhou and northern cuisine in Beijing - just for starters. Have the opportunity to choose your dinner at the market and cook it yourself and enjoy the supreme luxury of a five star restaurant. Sample local wines and visit some of the best sights in the regions as well. Please contact us for more details.
Morning
Arrive in Shanghai.
Transfer to Boutique Hotel accommodation at JIA Shanghai.
Meet your guide, translator and driver.
Afternoon
Choose from two options: take a gentle stroll down the Bund, with an architecture and history expert, or enjoy a traditional Shanghainese reflexology massage or spa treatment.
Evening
Shanghainese dinner in a beautiful villa in the French Concession. A tea ceremony shall be performed prior to dinner.
Morning
Take a morning stroll though Shanghai's French Concession. Then join a cooking course at the Whampao Club (Fusion Chinese), followed by a degustation lunch and tea tasting with a tea sommelier.
Afternoon
Brief visit of the old town (Yu Gardens), neighbouring markets, and enjoy tea-time street nibbles. Optional: visit to Fabric Market.
Evening
Traditional Hot Pot evening.
Day 3
Suzhou and Shanghai
Morning
Day outing to Suzhou via high-speed train.
Visit the contemporary Suzhou Museum, designed by IM Pei, and then enjoy a Suzhounese lunch.
Afternoon
Return to Shanghai.
Evening
Seafood Palace experience: a Cantonese restaurant, where guests choose their seafood from aquariums. A local and off-the-beaten track experience.
Morning
A morning outing to Shanghai's Wet Markets to choose what you would like to eat in the evening. This is followed by a brief walk of Xintiandi, followed by a Dim Sum lunch, providing another take on Cantonese cuisine.
Afternoon
An introduction to Chinese Contemporary Art, with a visit to Moganshan Lu Artist Colony and other stand-alone galleries around town.
Evening
Dinner in the intimate and private lobby restaurant of a boutique villa in the French Concession. Prior to dinner, enjoy a wine tasting of China's most renowned label.
Day 5
Moganshan, Hangzhou, Shanghai
Morning
Day visit to Moganshan, 40 minutes away from Hangzhou, to experience China's authentic countryside and scenery.
Afternoon
Experience Moganshan mountain cuisine: cook and eat with the village inhabitants. After lunch, take a short walk around the West Lake in Hangzhou before returning back to the city.
Evening
Dinner at the French-Asian Jade on 36
Morning
Visit the Shanghai Museum and Urban Planning Showcase. Then enjoy lunch in a small, authentic Shanghainese restaurant, run by 2 brothers, one of whom is an artist (and has several of his works on the walls). Experience Shanghainese home cooking at its best.
Afternoon
At your leisure, or suggested shopping itineraries, or a 'fashion' tour (optional).
Evening
Catch the ERA acrobatics show before a French fusion degustation dinner at Sens & Bund, by the Pourcel Brothers. Enjoy breathtaking views of Pudong. This will be followed by drinks on the terrace of Shanghai's notorious Bar Rouge.
Morning
Depart for Beijing.
Transfer to Boutique Hotel accommodation at Cote Cour SL.
Afternoon
Guided visit of the Forbidden City and Tiananmen Square.
Evening
Enjoy a Sichuanese degustation dinner in a beautifully designed and refined courtyard style restaurant, down one of the capital's Hutongs (alleyways).
Morning
Visit 798 Dashanzi Art District, and the newly established Ullens Center with an art expert. Then meet a senior local food expert, who will be offering an introduction to northern Chinese cuisine in a traditional courtyard setting, and will cook while guests watch and then eat together (participation is optional).
Afternoon
Visits to traditional tea houses in the city.
Evening
The night and food market followed by a Fusion Chinese dinner in the Green T House, with a menu based on tea.
Morning
Visit the Great Wall and the Commune by the Great Wall (Kempinsky Hotel). You will be introduced by an expert to The Commune's architectural attractions.
Afternoon
Lunch at The Commune will be followed by a visit to a private section of the Great Wall.
Evening
A traditional Beijing Duck dinner
Copyright 2013 MyLittleSwans, LLC. All rights reserved. My Little Swans, the logo and Share a world of experience are registered Trademarks of MyLittleSwans, LLC. Use of this site constitutes acceptance of our Terms of Use and Privacy Policy.