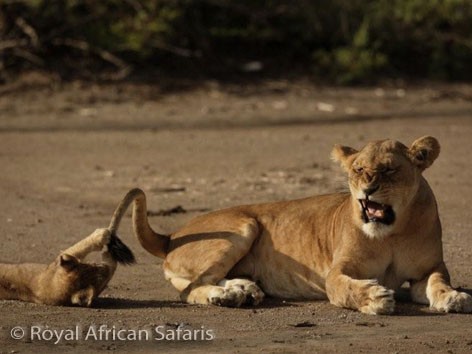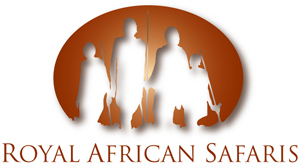 Partner:
Royal African Safaris
List of Destinations:
Botswana
Kenya
Namibia
South Africa
Tanzania
Kenya Sample Itinerary
top12 Day Kenya Safari
This safari's itinerary includes visits to four extraordinary game reserves as well as a stop at one of the many tribal village to witness traditional Samburu life as it really is. During your trip you will stay in a combination of lodges and our private Royal African Safaris Camps, situated in exclusive areas to give you a true immersion in the African wilderness. You will be flown by private charter between destinations so you can make the most of your trip. This itinerary offers great diversity in topography, wildlife, and tribespeople. Your lead guide on this safari is Malcolm Destro (see bio below the itinerary).
Visas are arranged for in advance by Royal African Safaris and the Kenya Government requires no innoculations.
To book this itinerary, or to have us create your own fully customized safari adventure, please contact us.
September 6
Arrive Nairobi
Arrive at Jomo Kenyatta International Airport in the evening. Overnight at Ngong House, a unique property offering accommodation in individually decorated tree houses with sweeping views of the Ngong Hills.
After breakfast, depart by private charter to Shompole Lodge, located in southeast Kenya on the Tanzanian border, overlooking the vast Rift Valley floor.
Accommodations consist of privately situated "cottages" designed with privacy, comfort and relaxation in mind.
Shompole is part of one of the largest wildlife ecosystems left on earth, home to an extraordinary variety of wildlife, birdlife and flora. Activities include early morning and evening walks, game viewing from custom four-wheel drive vehicles during the day and at night, river trips, and visits to pre-historic sights.
September 9
Shompole to Masai Mara
In the morning, depart by private charter to the Masai Mara. You'll be met and taken to your Private Royal African Safaris Camp.

Our mobile camps' maneuverability allows us to take our guests away from mass tourism and into wilderness areas where privacy is tantamount and where wildlife viewing is best at the time of your safari. Your insect-proof sleeping tent is divided into two portions – the front portion is your sleeping and sitting area and the rear portion is your bathroom facility featuring a basin, shower and toilet.
September 10-11
Masai Mara
Since the early 1940's, Masai Mara has been Kenya's ultimate wilderness destination - and today it remains one of the only places left on earth where game can still be seen in the same super-abundance as a century ago. The Mara is best known for its awe-inspiring annual migration, which sees more than two million wildebeest, 300,000 zebra and a range of attendant predators (lion, leopard, hyena, and cheetah) stream over from the Serengeti.
September 12
Masai Mara to Kifaru House
We will fly to Lewa Conservancy where we will stay at Kifaru House.
Kifaru House is situated within the Lewa Wildlife Conservancy on the northern slopes of Mt. Kenya. Accommodation consists of 6 privately situated cottages, each with their own bathroom. Close to the cottages is an infinity pool with views of the mountain. The main part of the house has a stunning great room with giant cedar beams and thatch and baronial fireplaces at each end.
September 13
Kifaru House
Lewa is a 60,000-acre wildlife conservancy, situated on the vast Laikipia Plateau north of Mount Kenya. There is a variety of wildlife to be seen here including elephant, lion, buffalo, giraffe, bushbuck, a large black and white rhino population, and Grevy's zebra.  Lewa is also one of the few places in Kenya where you may see the Sitatunga, a rare, semi-aquatic antelope. The bird life is abundant, with more than four hundred identified species.
In addition to day time game drives, we will have the opportunity to game drive at night here and see some of Kenya's noctural species.  Other activities available to us are guided walks, cultural visits, and horseback riding.
September 14
Kifaru House to Northern Frontier
We will drive to your Private Royal African Safari Camp in the Northern Frontier.

Kenya's traditional tribal peoples are best seen in the arid Northern Frontier – a sweeping 80,000 square miles of semi-desert, where the country's nomadic tribes lives have changed little in the last 500 years. A visit to one of the local villages offers a rare chance to witness traditional Samburu life as it really is, rather than the typical tourist's view.
September 15-16
Northern Frontier
This area offers some of the wildest and least harassed populations of elephants and other large game, as well as some of the country's most awe-inspiring landscapes. Our days will include exhilarating walking, village visits, and sunsets seen from panoramic viewpoints.
September 17
Northern Frontier to Nairobi
Fly by private charter back to Nairobi. Day rooms will be reserved for you at Ngong House. There will be time for any shopping or sightseeing you may wish to do in Nairobi. After dinner we will take you to the airport for your international flight.
Malcolm Destro
Your Professional Safari Guide & Outfitter
Like his grandfather and father before him, destiny seems to have reserved the role of safari guide for Malcolm Destro. Since his grandfather arrived in Kenya on the famous Macmillan expedition of 1904, the Destro name has been inextricably linked to that of the pioneering East African safari. Forty years later, his father Reggie was one of the best-known guides of his generation, leading the first mobile photographic safaris to Kenya's southern parks. As a teenager, Malcolm often joined his father on safari, learning the ropes from one of the greatest crews ever to have pitched camp.

After graduating from England's Oxford University with a degree in engineering in 1984, Malcolm returned to East Africa, working initially as a safari guide for Ker & Downey in Tanzania. After his father's death, he continued to run Reggie Destro Safaris with his mother, Cecilie, setting up camps for the film crews of "Sheena" and "Out of Africa" and running luxury mobile safaris in northern Kenya. In 1989, the lure of the northern wilderness drew him and his wife Meriel to Samburu, where for the next 10 years they ran a highly successful camel safari business from the northern town of Isiolo.

Today, Malcolm and Meriel and their sons Lloyd and Cameron, still spend much of their time in
Samburu, where they have helped to establish a small lodge and a cultural boma on a group
ranch near Borana. Like many of his Royal African partners, Malcolm has become an expert in
the flora and fauna of northern Kenya, as well as a keen aficionado of its ancient tribal cultures.
And like his partners – and his distinguished forbearers – he remains closest to home in the bush.
Copyright 2013 MyLittleSwans, LLC. All rights reserved. My Little Swans, the logo and Share a world of experience are registered Trademarks of MyLittleSwans, LLC. Use of this site constitutes acceptance of our Terms of Use and Privacy Policy.