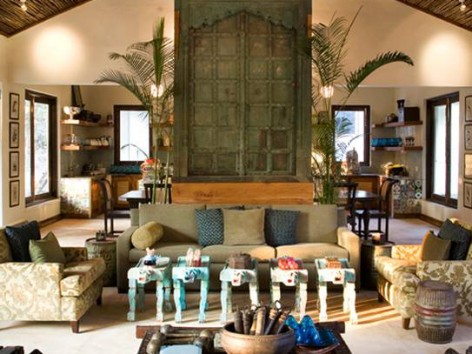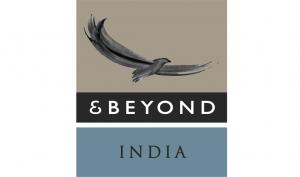 Partner:
&Beyond India
List of Destinations:
Jungle Lodges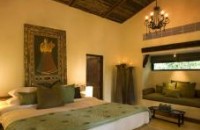 Baghvan Pench Jungle Lodge
The name Baghvan draws its inspiration from one of India's iconic symbols, the Bengal tiger (Bagh – tiger and van – forest). Pronounced baagh-vun, this charming lodge is located on the edge of Pench National Park, which is a dry deciduous forest of predominantly teak trees. The 12 spacious stand-alone suites have been totally rebuilt – the original guest areas remain and have been extensively renovated and enlarged, and a beautiful swimming pool added. With its open rooftop machans and large wooden decks overlooking the shady nullah, Baghvan Pench Jungle Lodge ensures that guests are constantly immersed in the sights and sounds of the Indian jungle. From Baghvan to the park entrance is a mere 5-minute drive.
Banjaar Tola Kanha Tented Camp
Banjaar Tola draws inspiration from the mighty Banjaar river which meanders through the periphery of the park and forms the western boundary of the tiger reserve. The camp is situated along the banks of the Banjaar River, directly overlooking the core area of world-renowned Kanha National Park. The resort offers 3 elegant and intimate camps of just 9 luxurious suites each. The lightweight, ensuite tents have been designed in a contemporary style with pressed bamboo wall panels, sleek bamboo floors and flowing textiles. Guests can enjoy stunning river views from the privacy of their own veranda or share the experiences of the day on dramatic decks facing the Banjaar River.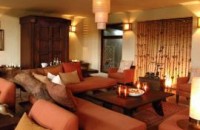 Mahua Kothi Bandhavgarh Jungle Lodge
Famed for its tiger sightings, Bandhavgarh National Park is also known as one of India's most beautiful and diverse reserves. With its high tiger densities, it is a prime destination for viewing this rare and magnificent animal. At Mahua Kothi Bandhavgarh Jungle Lodge, the days are designed to thrill you with unexpected jungle encounters, and the fragrant Indian nights to delight and indulge your senses. The lodge offers 12 charming cottage suites, or kutiyas, built in the vernacular style of Central India and filled with quaint touches and luxurious amenities. Activities include two game drives per day – and the cozy guest areas are a perfect place to relax afterward.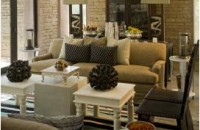 Pashan Garh Panna Wilderness Lodge
One of India's smaller but well-known reserves, Panna National Park is known for its wild cats, including leopard and other feline species. Inspired by the dry-packed stone architecture of the region, Pashan Garh Panna Wilderness Lodge is stony and rough hewn, with white marble and leather furniture to soften its dramatic lines. The lodge's 12 chic suites offer private and intimate accommodations, complete with stone verandas and airy but luxurious decor. Besides the 190 acres of surrounding wilderness waiting to be explored, the World Heritage Site of Khajuraho, with its intricately carved ancient Indian temples, is an easy day trip from the lodge.
Copyright 2013 MyLittleSwans, LLC. All rights reserved. My Little Swans, the logo and Share a world of experience are registered Trademarks of MyLittleSwans, LLC. Use of this site constitutes acceptance of our Terms of Use and Privacy Policy.