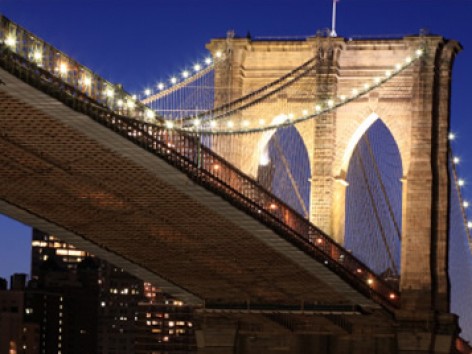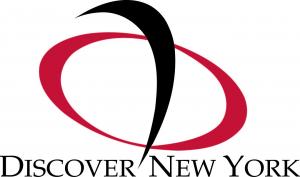 Partner:
Discover New York
List of Destinations:
Exclusive Experiences
Discover New York has the access and expertise to make your fantasy New York trip come true. Indulge your passion for art, cuisine, shopping or history. Celebrate a special occasion with your spouse, get away for the weekend with the girls or the guys, or spend an unforgettable week exploring the Big Apple with your family. DNY offers premium packages designed around specific interests or activities – and they're always happy to custom-tailor a vacation based on your own NYC wish list. All you need to do is ask!

To book any of these experiences, or to design your own customized trip, contact DNY today.
Children & Youth
New York is a particularly magical place for children, and DNY knows how to make their experience extra special. Created just for kids, DNY's programs include private shopping at FAO Schwartz, VIP tours of the American Museum of Natural History, and fascinating interactive tours at the Bronx Zoo. Your young ones can go backstage with a Broadway cast member to see the makeup, costumes and props; sample the delights of Chinatown and the Lower East Side; or explore the mysteries of Lower Manhattan, just for starters.
Shopping
From high-end designer stores to trendy, one-of-a-kind boutiques, New York is a shopper's paradise. With DNY, you can take a special insider's shopping tour of the garment district, get access to the best shops before they open to the public, or learn all about silver on a private tour of the Met's silver collection. Get a personal makeover from a What Not To Wear stylist, discover where the best bargains are, or find a rare treasure at one of the city's salvage companies. Shopping till you drop was never so much fun!
Art Lovers
New York is home to some of the world's best art museums, filled with masterpieces ranging from ancient to contemporary – not to mention dozens of galleries showing exciting work from up-and-coming artists. DNY offers private, after-hours access to the city's best museums, special tours led by docents and art experts, and visits to artists' studios and the hottest new galleries. Learn how to bid at auction, discover what's happening in the art market, and find out how to build your own collection. If you love art, DNY opens doors to a whole new world.
Culinary
With its colorful ethnic neighborhoods and buzzing restaurant scene, New York is known for incredible food – and DNY shows you how to enjoy the tastes of the city like never before. Take a private cooking class with a French-trained chef, learn to make mozzarella, host a wine- and cheese-tasting event with our sommelier, or nosh your way through Chinatown, the Village and the Lower East Side. Let DNY help you create delicious, unforgettable memories.
Theater & Entertainment
DNY doesn't just get you great seats to the top shows on Broadway – they'll arrange for you to talk one-on-one with theater professionals and learn about their journey to Broadway. Like sports? DNY will provide VIP seats to your favorite sporting events. Enjoy nightlife? DNY takes you behind the velvet rope at New York's hottest clubs. These are just a few of the ways DNY makes NYC more entertaining than ever.
History & Architecture
With bridges, houses and skyscrapers ranging from Federal to Art Deco to Post-Modern, New York City is a living testament to hundreds of years of history. DNY offers a wide range of private tours that explore New York's landmark buildings, unique neighborhoods and architectural treasures.
Horticulture
New York is filled with exceptional gardens, both secret and grand. Let DNY show you the very best, with private tours of the New York and Brooklyn Botanical Gardens, Central Park, the Cloisters, the city's unique squares and sculpture parks, the wholesale flower market and more. For the complete experience, combine your garden tours with visits to New York's fascinating museums and churches.
Interactive Experiences
The best memories don't come from observing – they come from doing. With DNY, you can explore New York hands-on. Take a trapeze class, a cooking lesson at a famous cooking school, a salsa, mambo or swing dance lesson, or a voice lesson at a rehearsal studio. Go on a guided tour of Central Park by bicycle, or learn about wine and cheese with our sommelier. DNY's private and exclusive offerings will show you a New York you'll never forget.
Romantic Getaway
City lights, intimate restaurants, hidden gardens – New York was made for romance. Let DNY make your honeymoon, anniversary or weekend getaway truly extraordinary. Learn to tango, mambo or swing with a private dance lesson, go for a carriage ride and picnic in Central Park, indulge with custom spa treatments, tour the harbor on a private yacht, and enjoy dinner for two at the Chef's Table at Daniel. That's just the beginning – whatever type of romantic experience you've dreamed of, DNY can make it happen.
Girls' Getaway
Whether you're planning a bachelorette event, or just want some quality time with your girlfriends, DNY will make it fun and fabulous. Pamper yourselves with a spa day, take a private cooking, jewelry making or flower arranging class, learn how to invest in pearls, and enjoy a personal make-up and shopping consultation at Bloomingdales. What more could a girl ask for?
VIP Guys' Weekend
Make your bachelor party or incentive trip one the guests will be talking about for years to come. Treat the guys to skybox seats at Madison Square Garden, charter a speedboat for ride on the Hudson, go for a blowout dinner at the 21 Club, and get VIP access to the hottest nightclubs in Chelsea and the Meatpacking District. For sophisticated fun, no one can beat the DNY experience.
Copyright 2013 MyLittleSwans, LLC. All rights reserved. My Little Swans, the logo and Share a world of experience are registered Trademarks of MyLittleSwans, LLC. Use of this site constitutes acceptance of our Terms of Use and Privacy Policy.