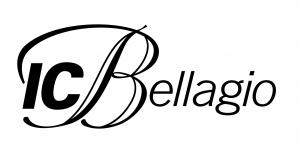 IC Bellagio
Salita Monastero 6/A
Bellagio (CO) 22021 Italy
Tel: +39 031 952059
Fax: +39 031 952114
Cell: +39 349 652059 (for emergencies outside of office hours)
Email: mls@icbellagio.com
www.icbellagio.com
Partner:
IC Bellagio
List of Destinations:
5-Star Tuscany Experience
This luxurious 10-day itinerary will immerse you in the wonders of Tuscany, the historic and beautiful heart of Italy. You'll visit magnificent palazzos and ancient ruins, see artistic and architectural masterpieces, explore picturesque hill towns, and discover the gastronomic pleasures of one of the world's most renowned wine regions. You'll have private, local expert guides at every stage of the tour, you'll dine at restaurants specially chosen for their authentic cuisine and atmosphere, and your accommodations will be VIP all the way. Here are some highlights of this unforgettable experience:
4 nights in the Hotel D'Inghilterra, one of the most exclusive hotels in Rome for the past 150 years
A walking tour of the Campo Marzio area of Rome, including the Spanish Steps, Trevi Fountain, the Pantheon and Piazza Navona
A guided tour of St. Peter's Basilica and the wonders of Imperial Rome (the Colosseum and the Roman Forum)
An exclusive, after-hours visit to the Sistine Chapel and Vatican Museums, home of one of the world's most important art collections
A full-day tour of the Roman Castles, a series of charming villages south of the capital
A guided tour of the highlights of Florence, including Santa Croce church, Michelangelo's David, and the Uffizi Galleries
A full-day tour of the famous Chianti Route, where you'll explore the renowned wine towns of Radda in Chianti, Panzano, Greve in Chianti, and Castellina in Chianti (to name a few), ending at the "Town of Towers" – San Gimignano
A full-day tour of the charming Tuscan hill towns of Montepulciano, Montalcino and Pienza
A stay in a luxurious 17th-century villa overlooking the Tyrrenean Sea
To book this itinerary, or to have us design your own fully customized trip, please contact us.
Copyright 2013 MyLittleSwans, LLC. All rights reserved. My Little Swans, the logo and Share a world of experience are registered Trademarks of MyLittleSwans, LLC. Use of this site constitutes acceptance of our Terms of Use and Privacy Policy.