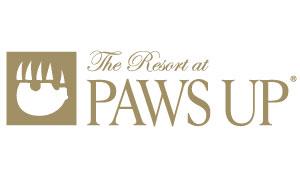 Partner:
Paws Up
List of Destinations:
Sample Itinerary
topMontana Summer Adventure
The Resort at Paws Up offers a luxurious escape into the tranquility and magnificence of Montana's Rocky Mountains. This 7-day summer adventure is ideal for families with young kids – each day is filled with outdoor activites, from horse riding, fly-fishing, and river expeditions to water sports and the "Kids Corps of Discovery." But feel free to do as much or as little as you like - this unique resort is designed for relaxation as well as recreation.
Day 1
Arrive at The Resort at Paws Up
Upon landing at Missoula International Airport, you will be met by a resort representative and transferred to The Resort at Paws Up (35 minute drive). Check in to your private luxury home or luxury camp. Spend the afternoon relaxing and checking out the resort facilities. In the evening, get into the spirit of your Montana adventure with a scenic wagon ride, followed by an authentic chuck wagon dinner.
There are enough activities available at Paws Up to fill up even the longest summer days. Today, you might want to take an excursion on the Blackfoot River. Whether you're excited to go on a Blackfoot kayaking adventure, a Blackfoot rafting expedition, or a leisurely river rafting trip, the Resort has the river trip for you. You can even enjoy a four-hour float down the river in the 'A River Runs Through It' trip.
Day 3
Kids Corps of Discovery
Today, your kids can do an activity designed just for them. The Resort at Paws Up offers full and half-day programs for children ages 5-12, featuring organized, themed activities and age-appropriate crafts. Programs are held Mon-Sat; themes include "Lewis and Clark Day," "A Day at the Ranch," and "Go Tribal!"
While the kids are occupied, you can enjoy the Resort's world class spa or try your hand at fly fishing. The Resort's exclusive fly fishing trips provide access to some of Montana's most pristine and legendary rivers.
Day 4
Equestrian Adventure
Spend the morning at leisure. In the afternoon, explore the Montana backcountry on horseback. Your professional private guide will take you up the Aspen Grove Trail, where you will experience the pristine Montana meadows and ancient Ponderosas. The "Big Backyard" tour will take you into the rugged and unforgettable Montana wilderness. Enjoy the historical Garnet Range on our "Mining Ridge" ride that will take you through the remains of a famous Montana mining community. Private horseback riding lessons and private trail rides are also available.
The Clearwater Valley, known as the "Chain of Lakes", offers some of the best water skiing and wakeboarding in Montana. To take advantage of this natural playground, the Resort has a 19-foot Bayliner for all your water action sports. You can also zip around the Seeley Lake in a Polaris personal watercraft.
If you haven't had enough of going fast, today you might want to take a thrilling ATV ride, or a challenging mountain bike ride (Montana has some of the most adventurous mountain biking trails in the nation).
Or, test your marksmanship on the 12-station shooting course, featuring clays that cross, climb, zip in and out, or streak across the sky at angles and speeds that will prepare you for a real hunt. Young guns just starting out can choose a course that will teach them everything that they need to know.
Alternately, your kids might opt to spend today enjoying another program with the Kids Corps of Discovery.
For your farewell dinner, indulge with the five-star cuisine at Pomp, the Resort's award-winning restaurant.
You will be transferred to Missoula International Airport for your return flight home.
Copyright 2013 MyLittleSwans, LLC. All rights reserved. My Little Swans, the logo and Share a world of experience are registered Trademarks of MyLittleSwans, LLC. Use of this site constitutes acceptance of our Terms of Use and Privacy Policy.