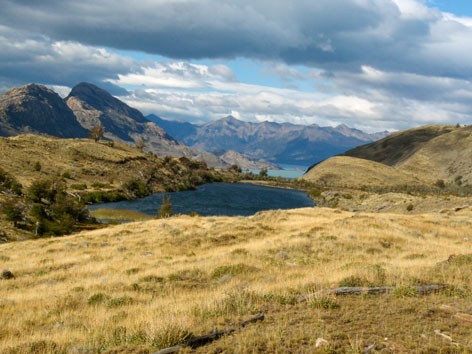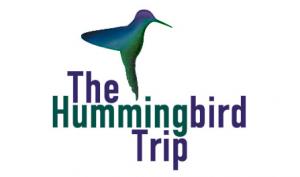 Partner:
The Hummingbird Trip
List of Destinations:
Special Offer: 5 Days in Buenos Aires
Ideal for travelers with limited time, this five-day itinerary is the perfect introduction to Buenos Aires. It offers a little bit of everything: a private tango lesson, a cooking class, a polo tournament, a soccer match, guided tours of vibrant neighborhoods, world-class cuisine and great shopping. If you'd like to do more one thing, or less of another, Loli is happy to make any modifications to your tour. She can custom-tailor your trip around a particular theme, if you desire – art, history, polo, music, or whatever else you're interested in. And she will accompany you on your tour upon request.
topExperience Buenos Aires
5-Day Itinerary
Buenos Aires is known for its many contrasts, its fantastic food, its proud inhabitants, the Porteños, and its "100 barrios" (neighborhoods). Some of these nostalgic neighborhoods gave birth to tango music and dance and are home to passionate soccer clubs, others are new areas with shiny skyscrapers and modern museums, and many others are a mixture, where 19th century European-style buildings and modern ones coexist, creating a spontaneous and eclectic landscape that, over the years, have become a trademark of the local identity.
The barrios are where generation after generation of locals, part Criollos, part Italian or Spanish, wove a story based on strong family and friendship values. With their streets as the children's precious playgrounds, their neighborhood soccer clubs as part of the people's social lives, the women kneading homemade pasta in their kitchens or the men making the asado (BBQ) for the family's traditional Sunday gatherings, the barrios are an indelible part of Buenos Aires and an unmissable experience for visitors.
Day 1
Arrival and Graffiti Tour
AM - Arrive Buenos Aires. A private car will meet you at the airport and transfer you to your charming boutique hotel in the city. Recommended hotels are Home Hotel, Own Hotel, BA Cocoon, Casa Sur (depending on your budget).
Upon your arrival, you'll receive your THT kit filled with useful information to help you feel at home, and get oriented in this big city.
THT BA Concierge Guide by Loli Delger, with tips and general information on Buenos Aires.
Map with the itineraries' mentioned places and activities marked on it.
After you've settled into your hotel room, take a stroll in beautiful Palermo to get to know the area. Palermo Viejo, also known as Palermo Soho and Hollywood, is Buenos Aires' trendiest neighborhood. This area was settled in the 19th century by Spanish and Italian immigrants, and has bloomed over the past 10 years, with dozens of cool shops and cafes. Independent clothing designers, all kinds of creative boutiques, and the hottest restaurants and bars are nestled in this neighborhood, making it a great place for shopping, dining and nightlife.
1:30pm – Walk over to lunch at La Cabrera
La Cabrera is a great place to taste splendidly made beef in any of its forms, while sipping on a great Malbec wine in a cool atmosphere. It is the first restaurant to combine quality and aesthetics in a typical Argentine Parrilla without losing authenticity.
3pm – Graffiti Tour
It is considered as Street Art: graffiti and all kinds of art taking place in the streets of a city. Nowadays it is thought of as a form of contemporary art and it is becoming very popular in every city around the world. Buenos Aires streets are filled with colorful urban art from great local and international artists who find this city a heaven to work in.
At 3pm we'll meet with our graffiti tour guide to explore the neighborhoods of Colegiales, Palermo Hollywood and Soho, observing walls, visiting galleries and shops, getting to know the vibrant street art scene in Buenos Aires. This is a perfect opportunity to take colorful pictures. After some drinks at a graffiti bar, we'll head back to the hotel.
8pm – Dinner at Osaka (other choices are Paru or Senor del Sipan)
Enjoy a delightful dinner at Osaka, one of the best Peruvian-Japanese restaurants in the city. Make sure to taste the Carpassion, Mariscos al fuego, and ceviches among other starters – ask the waiter for recommendations you shouldn't miss.
11pm – Orquesta Tipica Fernadez Fierro
This is where tango meets rock, and the most passionate version of what is considered a nostalgic kind of music. This orchestra, which actually functions more like a rock band, has been an innovator in the tango genre. Keeping the origins of tango as their fundamental element, plus adding different musical resources and dramatic lightning, they create a powerful show. Watching them play in their own underground-type club is an exhilarating experience, and gives a fresh and innovative perspective on tango.
Head back to the hotel for a good night's rest.
Day 2
History Tour and Tango Lesson
10 am – Buenos Aires walking tour, guided by historians
This tour provides an in-depth introduction to the city's history, its architecture, the culture of its people, its anecdotes and secrets. Your three-hour journey will offer the fundamental keys for understanding the city's paradigms: the lively and frenzied downtown area, the "aristocratic" northern neighborhoods and the working class southern districts. Discover the highlights of Buenos Aires, acknowledging the transformation of a village that grew into a megalopolis.
You'll visit: Downtown (Plaza de Mayo – 1st Stop), Montserrat, San Telmo, La Boca (Caminito – 2nd Stop), Puerto Madero, Palermo Chico, Bosques de Palermo and Recoleta (Cemetery – 3rd Stop).
2pm – Casual Lunch at Rodi Bar
Rodi Bar is a local fonda (canteen), created many years ago and serving minutas, typical Porteño food. Enjoy the classic milanesas or a big old plate of homemade pasta, and local deserts such as flan with dulce de leche, in a traditional local atmosphere.
4:30pm – Tango Lesson
Experience the sensuality of tango. An exclusive teacher (and dancer) will guide you through the first steps of tango dancing in a progressive lesson, and if you like, she can introduce you to the Milonga world. These are casual spots, spread around the city where local people, both advanced and beginner dancers, tango the night away.
8pm – Dinner at El Mercado, Faena Hotel
The Faena Hotel is a brilliant creation by Phillipe Starck. He knew how to reinvent classic yet forgotten local craftsmanship into trend-setting pieces, giving the hotel a dramatic character that could easily be mistaken for a theatre. El Mercado is a casual restaurant within the hotel that serves local food.
10pm – Feel the Passion: Rojo Tango Show
Experience the best tango show in the city, the Rojo Tango Show, held at the Cabaret of the Faena Hotel. The Cabaret is an intimate space with the ambience of a 1950's Parisian Cabaret. The best tango dancers, singers and the Cuarteto Visceversa live band, together with the special atmosphere, make this a vivid experience that recalls the Porteño glamour of the early 20th century.
Enjoy a lovely breakfast at your hotel followed by a walk or a bike ride to the Palermo neighborhood. Pass through the Botanical Gardens and by the Zoo, into the parks and by the Japanese Gardens, until you reach the Malba Museum, where you can check out Eduardo Constantini's private collection of contemporary Latin Art. There are also exceptional exhibits from local and international artists. Get lost in Palermo's chic streets.
2pm – Lunch at Guido's
Enjoy a delicious lunch at this charming Italian canteen, hosted by its owner, before heading over to watch the best polo in the world.
4pm – Abierto Argentino de Polo
Polo is a sport originally from Asia, discovered by the English when expanding their colonies. They gave polo its actual rules and started practicing it back home. Brought to Argentina by the English who settled here in the late 18th century, and practiced by that community and their descendants, it didn't take long to become popular among ranch owners and socialite families, who had good horses, the passion and the space to practice it.
In time, Argentina became home of the highest-quality polo in the world. Nowadays, worldwide players and fans visit Argentina every year to learn and watch polo during its local season, September through December. The Abierto Argentino de Polo is the biggest local tournament, where the greatest teams fight fiercely to become the best in the world. Enjoy watching a match of this passionate sport with the local fans and socialites; it all adds up to an exceptional spectacle.
Note: This activity is subject to tournament schedule and weather. In the event that a game is cancelled or there is no game scheduled, Loli will make sure to have another great activity planned.
9:30pm – Dinner at Green Bambu
This is a cool Vietnamese restaurant in the heart of Palermo Hollywood. Later, walk over to have a few drinks at Godoy/Unico (casual), or L'abeille/ Isabel (upscale).
Day 4
Culinary Experience and Soccer Match
Food is such a fundamental part of our culture. It is the excuse for bringing us together as friends and family. Today you will meet with a local chef called Cecilia. She will take you shopping to fun local markets, where fresh products are lined for you to hand pick. After getting the goods for your recipes, you'll be taught the secrets of Argentinean cuisine and the local eating etiquette, in the relaxed atmosphere of a charming private home in Puerto Madero Neighborhood, hosted by this exceptional chef. After cooking, you'll all sit at the table and enjoy the delicacies you've created.
10:30am – Mercado El Progreso
El Progreso is Buenos Aires' biggest market. Here you'll visit verdulerías, carnicerías, and pescaderías, the butcher's, fruit, vegetable and fish stores, where you'll get ingredients to cook, and learn about Argentinean meat cuts and typical local products. Stop by another classic shop, El Gato Negro, in historical Calle Corrientes (the street that never sleeps), to pick up the necessary spices to make "empanadas."
Barbería – Bar La Època
Take a short rest and have a quick coffee at a classic local café, a very authentic barbershop, before heading towards the house for your cooking lesson.
12pm – Cooking Lesson
Enjoy your private cooking lesson; you'll learn how to prepare three authentic Argentinean meals:
• Escabeche de pescado (typical local varieties)
• Humita a la cacerola
• Empanadas de carne
2:30pm – Lunch and Wine Tasting
Enjoy the feast! You can all share the table and taste the lovely lunch you have carefully prepared; each dish will be paired with a great local wine from a different region of Argentina, and your chef and teacher will tell you about our customs and traditions at the table.
6pm – Soccer Match: La Bombonera
Watching a futbol or soccer game is one of the most thrilling local experiences. Thousands of passionate fans gather on their corresponding side of the stadium. They support their team while singing hilarious chants to the opposite fans, creating a conversation between both team's fans as they sing in response to the opposites' songs. This is the most popular sport in Argentina, and it doesn't know social classes; for many it is a life philosophy, a way of living. Your guide will be able to translate and explain the etiquette and philosophy behind it. He'll pick you up at the hotel, drive you to the stadium and accompany you throughout the game, and later drop you off.
Note: This activity is subject to game schedule. In the event that a match is cancelled or there is no match scheduled, Loli will make sure to have another great activity planned.
10pm – Dinner at El Obrero
El Obrero is a local fonda (canteen), created over 40 years ago by a Spanish immigrant who served lunch for the port workers (obreros) of this area. Today run and staffed by Pablo and his brothers, sons of the original owner, it serves one of BA's best steaks. Make sure you have a Bife de Chorizo, and enjoy local desserts like flan with dulce de leche in a typical local atmosphere.
Wander the streets of Palermo Soho and Recoleta, shopping the day away. Loli will create a customized shopping list of local specialties for you, according to your interests.
We are known for our good-quality leather, wool, silver crafts, Northwestern colorful woven rugs, mates, and stylish fashion designers. You'll also find creative gifts and stunning interior design assets.
9pm – Dinner At Tegui
Enjoy a farewell dinner at Tegui, the perfect place to crown a great stay. It is one of BA's latest and most fabulous restaurants. At Tegui, enjoy signature cuisine by its top chef and owner German Martitegui: creations made out of the freshest seasonal ingredients, combined with brilliant cooking techniques, result in dishes that are worth a bow.
11pm – La Bomba del Tiempo Show
La Bomba del tiempo is a phenomenon that has gathered a crowd of people every week for over four years, generating a true celebration. It is a group of drums formed by outstanding percussionists, under the direction of Santiago Vazquez. The musicians practice a directed improvisation using a system of approximately 70 hands, fingers and body signs.
Day 6
Depart Buenos Aires
After breakfast, a private transfer will drive you to the airport to catch your flight.
Copyright 2013 MyLittleSwans, LLC. All rights reserved. My Little Swans, the logo and Share a world of experience are registered Trademarks of MyLittleSwans, LLC. Use of this site constitutes acceptance of our Terms of Use and Privacy Policy.