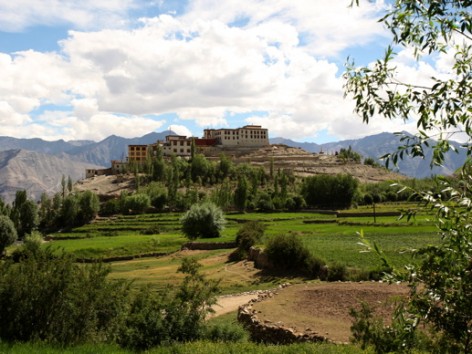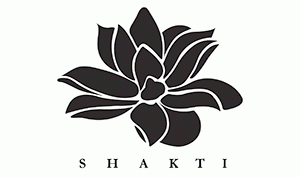 Partner:
Shakti
List of Destinations:
Experiences
topTrekking and Walking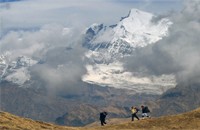 One of the best ways to fully enjoy the sights, sounds and rhythms of a place is to pass through it on foot. With Shakti, you can choose your level of activity, from gentle to strenuous, and challenge yourself as much as you want, knowing there is a delicious meal and a soft bed waiting for you at the end of the day. For more active walkers, we offer four day, three night treks in Ladakh and Kumaon with full support from our staff, overnighting at comfortable tented camps.
Our day and village walks are suitable for all ages and fitness levels and range from 1-5 hours in duration. Generally starting or ending at one of our properties and passing through rural villages, these walks provide an authentic experience of local life.
topVillage Experiences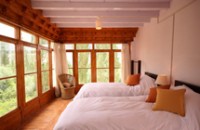 Ranging in length depending on the terrain and your own interests, these 3-7 night journeys offer an intimate snapshot of day-to-day rural life in the Himalaya. Accompanied by local porters and guides, you'll walk between remote villages, staying in traditional village houses that offer proper comfort without compromising their authenticity. You'll be welcomed with grace and warmth, and discover cultures and landscapes that few travelers have the opportunity to experience. Offered in Kumaon, Sikkim and Ladakh, each of these adventures is unique.
topCulture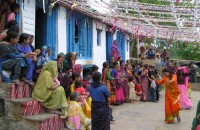 Crossing the barrier between voyeur and traveler means having natural, authentic encounters with the local people. Along with walks and village stays, we will arrange visits to local schools, monasteries, temples and markets, enabling you to get a close understanding of the people, religion and customs of each region. We are very happy to accommodate specific areas of interest. If you are interested in religion, we can arrange for you to meet with monks and lecturers; if you are interested in medicine, we'll link you up with a specialist in the local field of medicine.
Our guides are adept at matching up professions – a visiting lawyer can meet a local lawyer, for example – and providing guests with a chance to share their knowledge and give back as well as learn. A visiting teacher can teach a lesson in the local school, or a visiting doctor can hold a clinic, if desired. These personal interactions are always memorable and often end up being life-changing experiences.
topTented Camps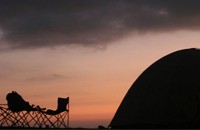 In remote and beautiful locations where Shakti does not have a nearby property within easy walking or driving distance, we offer our guests the option of spending the night in a tented camp set up exclusively for them. The Shakti tented camps use dome tents (to accommodate cool nights) and provide a night under canvas with soft, comfortable beds and all the usual Shakti service and style. Our camps offer total flexibility and an opportunity to truly connect with nature.
Tented Camps are offered in Ladakh and Kumaon, where we have carefully selected some superb locations that let you enjoy outstanding mountain views and some of the clearest night skies to be found in the world.
topRiver Rafting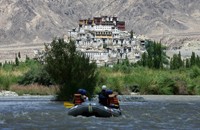 In Ladakh we offer river rafting on the Indus and Zanskar rivers, both of which are fed by glaciers. The rafting is varied and there are sections to suit all ages from 5 years of age upwards, with rapids from Class 1 to Class 4. It's an wonderful way to explore Ladakh and is an included activity in all our Ladakh programs subject to water levels.
The Indus is a wide river that provides the easiest rafting between several of our village house locations, while the Zanskar rafting, which is more demanding and only suited to those aged 16 years and above, links our tented camp at Chilling with our house at Nimoo.
As an extension to the Ladakh Village Experience, Shakti is also operating an exclusive Shayok River Journey that will take you along the old Silk Route into the remote Nubra valley. This 2-night journey can be done as an extension or as a stand-alone experience.
Copyright 2013 MyLittleSwans, LLC. All rights reserved. My Little Swans, the logo and Share a world of experience are registered Trademarks of MyLittleSwans, LLC. Use of this site constitutes acceptance of our Terms of Use and Privacy Policy.