Partner:
Wolf Worster Associates
List of Destinations:
China
Oman
United Arab Emirates
Austria
England
France
Greece
Italy
Portugal
Spain
Switzerland
Canada
Costa Rica
Mexico
United States
Special Offer: Beach Holiday Villas
Take a break from the cold with a beach holiday in the Caribbean, Hawaii, Mexico or Uruguay. These beautiful, luxurious private homes let you relax and experience the surrounding area at your leisure. Best of all, they give you the chance to spend quality time and create lasting memories with your family and friends.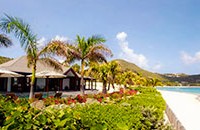 5-Bedroom Lorient Beach Villa, St. Barts
This luxurious gated estate offers ¾ acre of beachfront property. Each bedroom is ensuite, with its own private terrace. The property features two kitchens and several open-air living spaces that look out onto the turquoise sea. Outdoor spaces include a beautiful pool, Jacuzzi, bar with 2 fridges, and a sound system. Includes concierge and daily maid service.
6-Bedroom Virgin Gorda Estate, BVI
This private, 22-acre estate is only accessible by boat. 6 bedrooms sprawl along the estate's white sand beach; open-air living spaces offer sweeping ocean views. There's also a swimming pool, tennis courts, and a beachside BBQ. Restaurants are just a 5-minute boat ride away. This one is new and very underpriced for what you are getting. Includes daily maid service, manager, concierge and daytime shuttle transfers.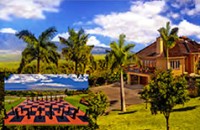 Maui Country Estate
Located on 17 acres, overlooking the surrounding islands, this is an ideal place for a family reunion, offering ample living space and opportunities for recreation. In addition to the 6-bedroom main house, there's also a 3-bedroom guest house, for a total of 9 bedrooms and 11 baths. Other features include a theater, wine room, pool and Jacuzzi, tennis, basketball and volleyball courts, and two children's playgrounds.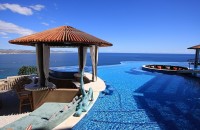 Hidden within the ultra exclusive Villas del Mar community of Palmilla, this modern day palace has every amenity imaginable including a wine cellar, fully equipped gym, and an amazing theater along with a uniquely designed pool and outdoor living space.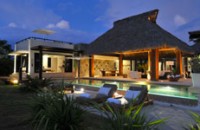 • Fully staffed 10,000 square foot private villa
• Five master bedroom suites with spectacular ocean views
• Set on the fairways of the famed Jack Nicklaus golf course
• State-of-the art-kitchen
• Ocean-view roof terrace and oceanfront infinity pool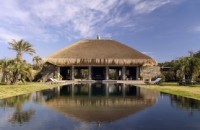 Punta Del Este, Uruguay
• Unique 10-bedroom estate
• 6 hectares of impressive beachfront property
• Two fulltime Caseros on property
• Separate beach pavilion with modern AV center
• Ideal for entertaining
To book one of these exclusive properties or enquire about rates and availability, contact Wolf Worster.
Copyright 2013 MyLittleSwans, LLC. All rights reserved. My Little Swans, the logo and Share a world of experience are registered Trademarks of MyLittleSwans, LLC. Use of this site constitutes acceptance of our Terms of Use and Privacy Policy.