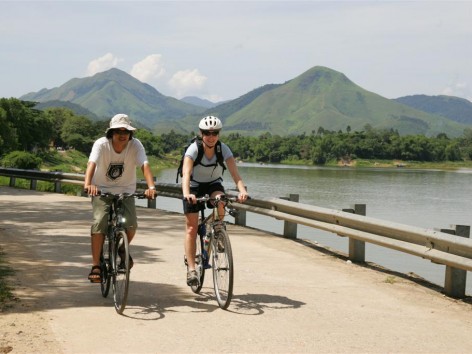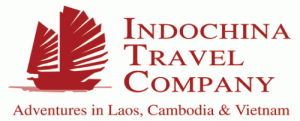 Patrick Morris, Director Southeast Asia, San Francisco
3352 Sacramento St. Suite A
San Francisco, California, 94118 USA
888 681-0808 toll free
415-731-4377
415 887-7618 fax 
415 793-8868 emergency 24x7
www.indochinatravel.com
email patrick@indochinatravel.com
Partner:
Indochina Travel Company
List of Destinations:
Bhutan
Cambodia
Laos
Myanmar
Thailand
Vietnam
Special Offer: Family Tour of Vietnam, Cambodia and Laos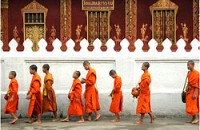 This private family tour canvases the rich natural and cultural highlights of Indochina – the karst wonderland of Halong Bay, Hanoi's vibrant Old Quarter, the Imperial Capital, Hue, and the quaint ancient port town, Hoi An, on Vietnam's central coast. After Vietnam, you'll visit the largest concentration of religious ruins in the world, the majestic stone temples at Angkor. Lastly, you'll explore the splendors of Northern Laos — tranquil Luang Prabang, where monks still sway down the small streets, and the bucolic Nam Ou River valley, where remote hilltribe villages are only accessible by boat.
The trip will encompass popular highlights and lesser known ones, along with unique activities for families. These include private sessions with musicians and artists in Hanoi (and a hands-on lesson in the lacquerware process), kayaking on Halong Bay, biking along the Perfume River to the royal tombs at Hue, a private Vietamese cooking class suitable for kids and adults, personal conversations with monks, several scenic boat rides, and up-close, private elephant encounters at an elephant sanctuary in Laos. It's a perfect adventure for active families, and will allow you to delve deeply into the local landscapes and culture, learn about the arts, and take amazing photographs. We are happy to tailor the journey around your particular interests.
To book this itinerary, or to inquire about your own customized adventure, contact Patrick Morris.
topTrip Itinerary
Arrive at the war-era Noi Bai Airport, 25 miles outside Hanoi Steeped in history, tradition, and legend, Hanoi is the stoic capital city that has been inhabited continuously for a millennium and has changed little in decades.
Upon exiting the terminal, meet escort and drive into central Hanoi for hotel check-in. Afterwards, enjoy a first taste of Hanoi-style Vietnamese cuisine followed by a "jet-lag" herbal spa and massage to recover from the long journey. Midday, enjoying lunch of northern specialties, including a piping hot hot bowl of Hanoi's delicious pho (soup), before leisurely strolling in the Old Quarter and central lake area sights.
In the evening, we recommend pedicab transport to dinner in the Old Quarter, dining at one of Hanoi's popular local cafes or finer restaurants, such as the Green Tangerine, Verticale, or Nineteen11. (At Verticale, we'll meet with "Le Chef," former chef of the Metropole Didi Corlou for his unique take on Vietnamese spices.)
Note: Vietnam Visa on arrival required in advance (arranged with Indochina Travel)
2 overnights at The Metropole.
Rise at dawn to witness the unique exercise rituals Hoan Kiem Lake, such as badminton and tai chi, and then on explore the Old Quarter market as vendors are busy setting up for the day ahead. Afterwards, return to hotel for breakfast before venturing over to the tree-lined boulevards of the French colonial quarter to visit the Soviet-era Ho Chi Minh Mausoleum where "Bac Ho" lies in state. You'll also visit his nearby stilt home, where he lived in and commanded his cabinet during the American war period.
We'll then continue to visit the nearby Temple of Literature, which for nearly ten centuries served as Vietnam's premier university with education based on the Chinese mandarin 官 system, in which mandarins or government bureaucrats were selected by merit through the extremely rigorous imperial examination.
After lunch at the 5th generation Cha Ca Va Long , dining on cha ca, a famous northern dish of fried fish, we'll tour the bustling Old Quarter by cyclo (pedicab) and foot, pausing to visit with local family in their "tube" home who are accomplished musicians and will play various traditional instruments, with the children, including the enchanting single-stringed Dan Bau.
In the afternoon, we'll visit the West Lake, an area popular with artists, to meet with renowned lacquer artists Mrs. Thuy Hanh, husband Tran Khuong, and their young son, learning the intricacies of lacquer process and working hands-on on some of their pieces.
Dinner recommendations and transport provided to one of Hanoi's many fine or local restaurants. In the evening, you have the option of attending the Opera, a concert or a traditional musical performance at the water puppets theater. (B,L)
Inside scoop: Bia hoi, or happy hour, is a post-work custom unique to Hanoi (children welcome!), featuring watered-down draft beer and snacks served up in street front cafes. Other culinary interests? The best beef pho in the country is in Hanoi, don't miss a piping hot bowl (ask your guide for the better places).
The Gulf of Tonkin was once the haunt of Vietnamese and Chinese pirates, but it is in Halong Bay where the romance of old Vietnam still lingers, with majestic karst islets randomly scattered and the odd red-sailed junk clipping across the waters. With over 1,600 limestone and dolomite islets sprinkled over an area of 1,500 square kilometers, UNESCO World Heritage Site Halong Bay offers a wonderland of "drowned" karst topography. The geomorphology of Halong Bay is known as a drowned karst landscape due to the exceptional combination of its limestone karst features which have been subject to repeated regression and transgression of the sea over geological time. The limestones of Halong Bay have been eroded into a mature landscape of fengcong (clusters of conical peaks) and fenglin (isolated tower features) karst features, modified by sea invasion at a later stage. Some of the karst peaks have hidden lakes.
After breakfast on the first day, depart for Halong Bay by private car (about three hours). After arrival, board your private junk and enjoy lunch while motoring out onto the bay to an area where we'll begin kayaking on the placid waters. Balance of day will be spent kayaking the serene setting of Halong, exploring isloated beach coves, karst islands, hidden lakes, and floating villages from our "mother ship."
In the afternoon, an optional, hands-on cooking class with your chef will introduce new dishes as well as teaching familiar ones, such as spring rolls - you'll also witness the delicate, elaborate carving of fruit and vegetables. In the evening, a dinner banquet onboard. (B,L,D)
On the second day, an unforgettable, picturesque sunrise over Halong Bay. After breakfast of omelettes, piping hot pho, bread, jam, and jolt of Vietnamese "depth charge" coffee, continued exploration of the bay by kayak (optional) or sampan, including visiting floating villages with local families who live on the water working as fishermen.
After your farewell lunch with the crew, return to Hanoi, pausing briefly at Phu Lang Ceramic Village, before continuing onto the airport for one-hour flight to Hue, the Imperial Capital. After arrival in Hue, transfer to hotel for late refreshments and accommodation. (B,L)
Inside scoop: Most women know Halong Bay from the French Colonial-era romantic film, Indochine, with Catherine Deneuve, but men may be familiar with it from the Bond film Man with the Golden Gun. Filmed on "Khow-Ping-Kan" or James Bond Island in Thailand, in the movie it was supposed to be the villain's (Scarmanga) hideout in Halong Bay which was shielded by Chinese communists in exchange for high-level hits (geography always gets loose play in Hollywood). This was the setting where Bond has his gentlemanly duel with the villain.
In the morning, we'll bike along the Perfume River and into the countryside to explore two of the finest examples of imperial architecture: the elegant tombs of emperors Tu Duc and Khai Dinh. After exploring the sprawling tombs, board a traditional Dragon boat to return to Hue along the placid river, docking at Thien Mu Pagoda (Heavenly Lady Pagoda), Vietnam's most important Buddhist temple, set on a hill with panoramic views over the river. While strolling the temple's gardens, we will meet with novice monks and discuss their unique lifestyle. Afterwards, continue on to visit the high-walled Imperial Citadel, where Vietnam's king's once ruled — a familiar sight from television images during the Tet Offensive in 1968. Hue was the only city during the war to experience fighting and the scars remain in the walls of the citadel and inside the Forbidden Purple City, where little remains from before the war.

On the way back to the hotel, we will pause to visit a local primary school in their classroom, a delightful encounter as many students will be eager to practice their English. We'll also visit Dong Ba Market, Hue's largest and busiest, located on the riverfront.

In the evening, transport by traditional pedicab (cyclo) to dinner at the private home of a Hue royal ancestor, Mr. Vinh, who will provide a tour of his traditional wooden home while his wife prepares delicious Hue dishes within the pleasant courtyard of his property. (B,L,D)
Inside scoop: Cuisine has never been a priority in Hue, where many of the political and religious elite are educated (including Ho Chi Minh). The city has largely been bypassed by the wave of development that has washed over Saigon and Hanoi, remaining a pleasant outpost on the central coast. Not to miss? Aperitifs in the rooftop lounge of the Imperial Hotel with panoramic views over Hue and the Perfume River.
After breakfast, enjoy a scenic drive to Hoi An, the quaint ancient port town near the coast. Along the meandering coastal road are small villages, lagoons, and the white sands dotted with hundreds of colorful tombs. We'll stop for refreshments or seafood lunch at Lang Co Lagoon before continuing over the dramatic Hai Van Pass ("Pass of the High Clouds") affording sweeping views of the area. Along the coast north of Hoi An, we'll pause to visit historic China Beach, an R&R location for G.I.s during the war, followed by exploring adjacent Marble Mountain, climbing up the steps to explore the cave grotto and temple before continuing to Hoi An.

After freshening up, orientation with guide before strolling the pleasant central quarter of town along the river. In the afternoon, we recommend boarding a small boat to cruise up river at sunset, admiring views of the town drifting by, docking for dinner at the stylish Red Bridge Restaurant. (B,L)
2 overnights at Victoria Beach Resort.
Inside scoop: Typically a favorite stop, Hoi An appears on ancient marine maps and before silting up, hosted sailors and merchants from China, Japan, and Portugal, developing into one of the most important trading ports in Southeast Asia. Hoi An is a rare place in Vietnam to view genuine Vietnamese architecture complimented by gracious people and a pleasant setting on the Thu Bon River where it empties into the South China Sea. The Old Quarter, though heavily influenced by Chinese and lined with French row houses, still has vestiges of native architecture which survived the war untouched. Hoi An has a flourishing custom tailoring trade and the artist community has established itself in recent years.
Fisherman arrive well before dawn at the nearby riverfront market, a good time to visit with your escort for shooting photos. Afterwards, return to hotel for breakfast, followed by full-day sightseeing in Hoi An, strolling throughout the town exploring arts and tailoring shops, historical buildings, museums, and colorful pagodas. Or enjoy a delightful hands-on cooking class at the restaurant of the charming Miss Trinh Diem ("Miss Vy") who manages three restaurants in Hoi An (others may continue to explore the attractions of the town, although we highly recommend this enjoyable class). In this class, learn how to prepare and cook Vietnamese specialties such as banh xeo, a Vietnamese style crepe.

As well as fabulous cuisine, Hoi An features "flash fashion," or overnight tailoring, exactly duplicating a favorite item of clothing or something new. (B,L)
Inside scoop: Hoi An offers several enjoyable family activities. Miss Vy's cooking class is wonderful for all ages. We can also load bikes into a sampan (small boat), cruising outside of town to reach the side roads for a fun half-day of cycling through local villages and farms. If the weather is sunny, Cua Dai's white sand beach should be on your schedule.
Day 8
Hoi An to Siem Reap
Today, transfer to war-era Danang Airport, and after bidding farewell to your guide, board a one-hour flight to Saigon. After arrival, transfer to flight to Siem Reap, Cambodia, your base for exploring the nearby temples of Angkor.

After refreshments and orientation with your guide, you'll visit the Angkor National Museum. Cambodia's new world-class museum is the perfect place to learn about the Khmer empire and history of the temples as well as explore galleries featuring rare relics and statuary from the temple's complex that were for many years keep from public view.

Time permitting, we'll venture outside town to explore the earliest site of the Angkor temple-building period at Roluos. The small, early temples provide a fascinating chronological perspective on the tremendous development over hundreds of years to come. The first temple we'll visit is Lolei. Dating from the late 9th century, originally set on an island in the center of the Indratataka baray (reservoir), this temple has some well preserved sandstone carvings and the vast stone doors are carved from a single piece of stone. Next, Preah Ko ("sacred cow"), named in honor of Shiva's mount, Nandin. This temple owes more to the pre-Angkorian brick sanctuaries of Cambodia's earlier Chenla empire than the sandstone behemoths that came later. Originally coated in stucco and painted, there is still some of the ancient plaster visible on the rear towers. Finally, Bakong, the earliest of the temple mountains, which later became the signature of Khmer kings, is a giant pyramid, its cardinal points marked by giant elephants. The summit offers views over the surrounding countryside.

Afterwards, we'll stroll downtown, exploring the central market, galleries and shops before dinner banquet at your hotel (La Residence has one of the top restaurants in town). (B,D)

Note: No visa in advance required for Cambodia, visa issued upon arrival.
3 overnights at La Residence d'Angkor.
This morning, begin exploration of the temple complex, starting with exploration of immense and sprawling Preah Khan ("sacred sword"). Built on the site of king Jayavarman VII's victory over the invading Chams in 1191, it served as a monastery that used to house over a thousand monks during the Khmer empire. The extensive passage, galleries, and extensive carvings are a breathtaking sight. For a brief period Preah Khan also served as the residence of King Jayavarman VII (during the reconstruction of his permanent home in the walled city of Angkor Thom) and the king dedicated Preah Khan to his father. Notable here are the Buddha images which were vandalized in the later rise of Hinduism. The columns on the building west of the main temple are a rare example of round columns and may be from a later period. Preah Khan has been left largely unrestored, with numerous trees and other vegetation growing among the ruins creating a surreal milieu of root and stone.

After, we'll visit Neak Pean ("coiled or entwined serpent"), one of Angkor's most unique temples. Neak Pean is a smaller temple located on an island in the middle of several pools or ponds, within a larger but now dry baray (lake). Neak Pean was originally designed for curative purposes, one of the many hospitals that Jayavarman VII built. It is based on the ancient Hindu belief of balance with the four connected pools representing Water, Earth, Fire and Wind. Khmers believed that going into these pools would balance the elements in the bather, thus curing disease.

Following return to Siem Reap for lunch and refreshing dip in the pool, we'll travel north to visit the temple of Banteay Srei (25 kilometers outside Angkor). This petite pink temple is known as "the jewel of Khmer art" for its fine Angkor-era sculpture. The elaborate carvings here are the finest found in Cambodia and the name translates as "Fortress or Citadel of the Women," thanks to the intricate detail here, which Khmers consider too fine to have been crafted by hands of men.

Originally believed to date from the latter part of the Angkor period, inscriptions at the site suggest it was built by a Brahman in 967. However, some architectural historians have suggested that the inscriptions may date from an earlier structure on this site. It's interesting to note this early temple (consecrated on the 22nd of April, 967 A.D.) was the only major temple at Angkor not built by a monarch; its construction is credited to a courtier named Yajnavaraha.

Following Banteay Srei, if not visited on the previous day, we'll pause at the well-preserved Banteay Samre constructed around the same time as Angkor Wat and whose style of towers and balustrades bear strong resemblance to Angkor. The carvings here are in excellent condition.
Next, we'll visit the unique Landmine Museum, a non-profit education project seeking to spread information about the country's long, terrible history with landmines. The museum was founded by ex-Khmer Rouge child-soldier Aki Ra as a way to tell the world about the horrors landmines had inflicted on his native Cambodia, offering tourists and Cambodians the chance to see (safe) landmines up close, understand how they work, and what they can do to help rid Cambodia and the world of their continuing threat.

The day's sightseeing concludes with a dramatic panorama view at sunset from the summit of Pre Rup (less crowded than the popular Phnom Bakheng), overlooking the area. Dinner in town. (B)

Optional afternoon 30-minute helicopter ride over the central temple's complex (arranged in advance at additional cost).

Inside Scoop: In the evening, restaurant recommendations include Viroth's, serving up traditional Khmer cuisine, Abacus (with owner Renaud on hand to discuss wine), and Cuisine Wat Damnak (with wine pairings from Johannes Rivieres).
At dawn, we'll explore Ta Prohm at sunrise. Dedicated by king Jayavarman VII largely to his mother, but also other family members, Ta Prohm ("ancestor Brahma") has been abandoned to the elements, a reminder that while empires rise and fall, the riotous power of nature marches on, oblivious to the dramas of human history. Left much as it was found by French explorer Henri Mouhout in 1860, the tentacle-like silk cotton and fig tree roots here are slowly strangling the surviving stones of the ancient monastery and university, creating a surrealistic juxtaposition (especially in the morning light), a perfect time for photography and to marvel at the special setting of the ancient monastic complex (one of the largest sites in Angkor) before the tour buses arrive.

After soaking up the unique atmosphere of Ta Prohm, we'll explore nearby Ta Keo ("tower of crystal"), one of the great "temple-mountains" of Angkor. Like Pre Rup, Ta Keo has five sanctuary towers arranged in a quincunx, built on the uppermost level of five-tier pyramid consisting of overlapping terraces (a step pyramid), surrounded by moat, as a symbolic depiction of Mount Meru. The walls of Ta Keo are plain, as the temple was abandoned just as carvings were started on its large sandstone blocks (one theory posits it was stopped after lightening had struck it). This simplicity separates Ta Keo from all other Angkor temples.

Following Ta Keo, we'll visit Chau Sey Devada and its sister temple, Thommanon, a pair of symmetrical Hindu shrines strategically located outside Angkor Thom's east gate. Thammanon was restored extensively and the small and elegant temple is worth a short visit for its lovely carved figurines.

In the afternoon, we'll visit the immense walled city Angkor Thom, the masterpiece of King Jayavarman VII. Following the occupation of Angkor by the Chams from 1177 to 1181, the new king dictated the building of an impregnable fortress at the heart of his empire and the scale of their work is staggering, immediately overwhelming visitors upon arrival at the city's gates. The causeway is lined by an intricate bridge depicting the Churning of the Ocean of Milk from Hindu mythology in which the devas (gods) and asuras (devils) play tug of war with a naga (seven-headed serpent) to "milk" the elixir of immortality.

After, we'll explore the Terrace of the Leper King. This intricately carved platform was the royal crematorium and the statue that was originally thought to be the leper king is now believed to be Yama, the god of death. Continue along the Terrace of Elephants, originally used as a viewing gallery for the king to preside over parades, performances and traditional sports. At the southern end lies the Baphuon, once of the most beautiful temples at Angkor, dating from the reign of Uditayavarman I in the 11th century. It has undergone a massive renovation by the French and is now once again open for viewing.

The climax of Angkor Thom is the enigmatic and enchanting temple of the Bayon. At the exact center of Angkor Thom, this is an eccentric expression of the creative genius and inflated ego of Cambodia's most celebrated king. Its fifty four towers are each topped off with the four faces of Avalokiteshvara (Buddha of Compassion), which bear more than a passing resemblance to the king himself. The colossal heads stare down from every side, exuding power and control with a hint of compassion, just the mix required to keep a hold on such a vast empire. Before clambering upwards, unravel the mysteries of the bas-reliefs, with their intricate scenes of ancient battles against the Chams and their snapshot of daily life during the Angkor period.

The day concludes with a dramatic panorama view at sunset from the nearby summit of Phnom Bakheng, overlooking Angkor Wat. This hill with a favorable view tends to be crowded at dusk. (B)
Inside scoop: Angkor - so astounding and complex in scope that early French explorers could not comprehend Khmers were responsible for such monumental work. Inspiration for the religious architecture at Angkor was born from a unique mix of Hinduism and Buddhism which drove Khmer monument construction for nearly three hundred years from the 9th to 12th centuries creating structures that have no parallel. Recent theories postulate that Angkor befell periods of drought that lead to a collapse of their civilization similar to the fate of the Mayans.
Day 11
Siem Reap to Luang Prabang
At dawn, journey to the grandest of all temples, Angkor Wat. Built in the 12th century by King Suryavarman II, Angkor Wat marks the climax of Khmer architecture. It is believed to be the world's largest religious building and a perfect fusion of symbolism and symmetry and is a source of pride and strength to all Khmer people. At the center, Angkor Wat was the centerpiece of what is now thought to have been the largest pre industrial city in the world (Angkor is a Khmer term meaning "city"), with an elaborate system of infrastructure connecting an urban sprawl of at least 1,000 square kilometers.

After consolidating his political position through military campaigns, diplomacy, and a firm domestic administration, King Suryavarman launched into the construction of Angkor Wat as his personal temple mausoleum. With walls nearly one-half mile long on each side, Angkor Wat grandly portrays the Hindu cosmology, with the central towers representing Mount Meru, home of the gods; the outer walls, the mountains enclosing the world; and the moat, the oceans beyond. Suryavarman had the walls of the temple decorated with bas reliefs depicting not only scenes from mythology, but also from the life of his own imperial court. In one of the scenes, the king himself is portrayed as larger in size than his subjects, sitting cross-legged on an elevated throne and holding court, while a bevy of attendants make him comfortable with the aid of parasols and fans.

After Angkor, return to Siem Reap for lunch and last-minute sightseeing before returning to airport for flight to Luang Prabang, Laos. Following late arrival in Luang Prabang, clear immigration and meet escort for transfer to hotel. Afterwards, refreshments and orientation lunch along the Mekong before strolling the riverfront and downtown area until mid-afternoon.

In the evening, enjoy a Baci ceremony in the private home of a local family, a Lao traditional welcoming ceremony for centuries. (B,D)

Note: Laos Visa processed on arrival (2 passport-sized photos and US$30 in cash required for processing).
3 overnights at La Residence Phuo Vao.
Today, explore the treasures of sublime Luang Prabang. We'll rise at dawn to view traditional alms procession of monks passing slowly through town, and afterwards, meet with monks inside their temple to discuss their way of life, share ideas, and ask questions about their lifestyle, beliefs, and culture and their impressions of yours.

You'll also explore the town, by foot and tuk-tuk, through the downtown and riverfront, pausing to explore major temples dating to the 15th century such as Wat Xieng Thong (a masterpiece of Buddhist architecture), Royal Palace structures, and French-colonial period buildings, visiting the colorful local market, Phusi, and visiting other sites in town by preference, such as the antique gallery, Boupha, to visit with owner Pathana Boupha whose father was high ranking officer before 1975. In the evening, enjoy the outdoor night market, one of the most interesting in all of Southeast Asia. (B)

Inside scoop: Luang Prabang, a little city of about 100,000 people, neither teems with excitement nor seethes with intrigue. Life flows slowly here, like the muddy Mekong. The people are gentle and unassuming. Two lazy rivers happen upon each other in their wanderings through Luang Prabang — the Nam Khan and the swirling brown Mekong. Traditional Lao houses, high on teak pilings, creep down to the river's edge, engulfed in tall swaying palms and jungle shrubs. Children laugh and play here, jumping from high trees into the rich brown river. A few small pirogues drift downstream, carrying fruits or hauling nets. A person could stay here forever and not even realize it...

Luang Prabang is a wonderful family destination, a walkable city with little traffic, boating on the Mekong, monk encounters, a wonderful elephant camp, rural cycling, and swimming in the pools beneath Kuang Xi waterfalls.
After breakfast, we'll depart north from Luang Prabang, driving along the Mekong and Nam Ou Rivers ("rice bowl river") to the sleepy northern village of Nong Khiaw on the banks of the languid river.

After arrival in Nong Khiaw and brief sightseeing, we'll board a small boat to travel upstream to Muang Ngoi (about one hour), a small tranquil village accessible only by boat.

We'll explore the village and do some light hiking into the picturesque surrounding hills to visit the network of caves, then return to Nong Khiaw for last-minute sightseeing and admiring the views of the Nam Ou River and karst cliffs before returning to Luang Prabang. After reaching the Mekong River, rendezvous with boat at the confluence of the Nam Ou and Mekong Rivers for a scenic cruise back to town, stopping at the Pak-Ou village at the mouth of the Nam Ou, visiting Tam Ting known as "Cave of a Thousand Buddhas."

After arrival, return to hotel to freshen up before exploring the night market and other sites in town before dinner. (B,L)
Day 14
Luang Prabang and Onward
After breakfast, we'll drive outside of town to visit the Xiang Lom Elephant Village, enjoying close, private encounters with the endangered elephants at the sanctuary, learning about their care and the concerns of these gentle animals. You'll trek through the surrounding forest with your elephant, enjoying the lush scenery on the river. After trekking, we'll bid farewell to the elephants and break for lunch at a nearby restaurant before returning to town.

After arrival in town, relax or enjoy last-minute sightseeing on your own in town before mid-afternoon transfer return to airport. After farewells with guide, board flight to Hanoi connecting to international flights home. (B)
Note: No visa required for Hanoi airport transit.
topOptional Family Adventures in Angkor
Horseback Riding
Although horses are unable to visit Angkor Wat and surrounding temples (due to traffic), there is pleasant riding on quiet footpaths outside of town to visit Wat Athvea, a secluded Angkorian temple southwest of Siem Reap through the scenic countryside (right). For longer rides, there is a half-day excursion that also visits Wat Chedai, an Angkorian monastery, passing through several villages.

For family rides we recommend a morning two to three-hour ride on trails venturing through villages, rice fields and to the temple although rides can be arranged to suit the day's schedule or experience (though we recommend early morning starts due to the heat or later in the afternoon).

There are also countryside cart rides to Wat Athvea for those who do not want to ride. By preference, English or western saddle will be fitted. Note: Horseback rides are organized during the dry season only, from October until May.
Bicycling
Angkor on two wheels! We offer a range of original rides to some of the most spectacular temples and sights in the area through our adventure wing, VeloAsia (www.veloasia.com). We can organize a variety of half-day or full-day rides, which include the temples, beautiful countryside and floating villages, all on back trails and paths away from the crowds.

As well as new innovative rides, we also offer the classic rides of old, including the Grand Circuit of Preah Khan, Neak Poan, Ta Som, Eastern Mebon and Pre Rup over the course of a leisurely day, or the Small Circuit of Ta Keo, Ta Nei, Ta Prohm, Banteay Kdei and Sra Srang.

Finally there is the option of exploring Angkor Thom on bicycle for those who want a short ride among the temples, perfect for families with younger children. The shorter trips can be organized for children of all ages (most rides are flat on packed dirt roads, away from traffic, with support).

Longer, full-day rides will keep even the fittest rider pleased. Note: Like horseback riding, cycling is organized during the dry season only (from October until May) and we recommend rides starting early in the day to avoid the high heat.
Temple Safari
Indiana Jones and Lara Croft come alive during this one-of-a-kind adventure! Escape the crowds, heading off-the-beaten-path to explore abandoned and unvisited jungle temples beyond Angkor. Tented camping next to the walls of the more remote monuments, such as the massive Ben Mealea "Lotus Pond", captures the experience of early French explorers, encountering unrestored temples left to the jungle. would have experience of old, timeless temples with not a visitor in sight. For children, an exciting night safari with flashlights, exploring the temples under the dark skies will be an unforgettable experience.

The tents will be familiar to anyone who has been on safari in Africa, include fully-appointed hotel-style bathrooms, complete with flush toilet, wash basins and stylish toiletries. All wooden furnishings, including full-size single beds, tables and chairs and clothes rails, complemented by antique brass fan.

The best season for undertaking a safari is from November through to April. Contact us for detailed information on safari options.
Preak Toal Biosphere
Picture yourself in Humphrey Bogart's African Queen during this daytrip to Preak Toal biosphere, your guide chopping a path through the reeds as you float by boat through the villages and flooded forest on a traditional wooden boat to the premier bird-viewing destination in Southeast Asia, Preak Toal, home to rare, large water birds such as the painted stork, ibis, crane and pelican. Guide Michael Buckley writes: "Preak Toal, which encompasses nearly 52,737 acres of wetlands and flooded forest, is recognized as Asia's premier habitat for large waterbirds. In 1997, the United Nations declared Lake Tonle Sap and its shores (including Preak Toal) a UNESCO Biosphere Reserve. Over 100 species of birds have been spotted here, 15 of them endangered." The daytrip also affords visiting local villages in the area where few other travelers venture.
Copyright 2013 MyLittleSwans, LLC. All rights reserved. My Little Swans, the logo and Share a world of experience are registered Trademarks of MyLittleSwans, LLC. Use of this site constitutes acceptance of our Terms of Use and Privacy Policy.