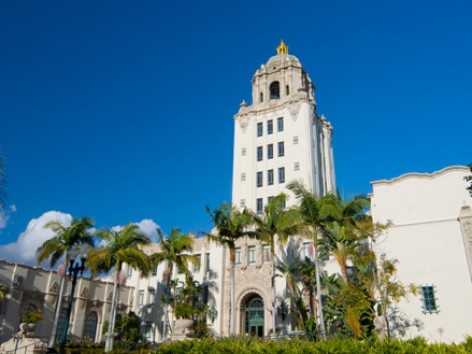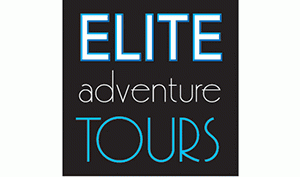 Partner:
Elite Adventure Tours
List of Destinations:
Special Offers: Signature Tour and "Sideways" Tour
topThe Private Tour: 
Our Signature Service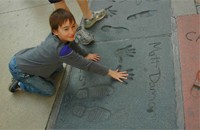 Our private Los Angeles luxury ground tours are the finest in southern California. As you ride in our comfortable and luxurious conversion vans, we'll show you our world famous Hollywood sign (up close and personal of course!), the movie stars' hand and footprints at the legendary Grauman's Chinese Theatre, the breathtaking southern California beaches and coastline…and so much more!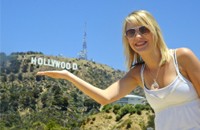 Whether you want just a brief, 2-hour tour or an all-day adventure, we will keep you captivated by the sights and sounds of Los Angeles and Hollywood the entire time! Our adventure specialists are also professional photographers equipped with the very latest Nikon digital cameras, so we'll make sure you have a comprehensive photographic record of your visit that you will enjoy for a lifetime. Best of all, we come to you! We'll pick you up and drop you off at the hotel or destination of your choice.
Our luxury conversion vans are custom designed and outfitted specifically for touring, and no commercial insignia or signage draws attention to us as we ride. Our vehicles are elegant, impressive and…elite!
Each van comfortably seats up to 6 passengers with plenty of extra room for luggage, and feature leather captain's chairs, DVD/CD players, and a 22-inch flat-screen LCD monitor. On board, we'll have beverages of your choice, an assortment of snacks, and we'll arrive with both chilled and warmed lavender-scented hand-towels for your comfort and convenience.
Price: $175 per hour/not per person (6 person maximum in our luxury touring van)

Length of Tour: 2 hour minimum
Contact an adventure specialist for more information.
topThe "Sideways" Private Tour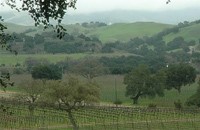 Are you a movie buff who's also a wine lover? Take our Santa Barbara wine country tasting tour inspired by the Academy Award-winning Fox Searchlight film Sideways! Your day starts off with a beautiful 2½-hour drive up the coast from Los Angeles to the picturesque village of Santa Ynez, just north of Santa Barbara and in the rolling hills of the area's wine country. It's a very special location in southern California!
You'll love this tour even if you haven't seen the film because we'll have the DVD on board, so you can watch it on our luxury van's 22" LCD flat-screen television during our trip if you like. Seeing the movie during the ride up is a great way to begin the tour!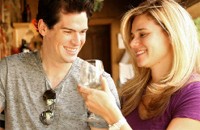 You'll visit many locations featured in the movie as you explore the area's most famous and renowned vineyards – and there are lots of wonderful restaurants and shopping areas to discover as well! This tour is perfect if you want a quick, relaxing getaway from the city, or a way to make your LA trip extra memorable.
Price: $175 per hour/not per person 
(6 person maximum in our luxury touring van)

Length of Tour: 8 hours and up
Contact an Adventure Specialist for more information.
For something extra special — take our Sideways Tour with Rex Pickett!
By appointment, Rex Pickett, author of Sideways, will join you on the tour. Click here to learn more.
Copyright 2013 MyLittleSwans, LLC. All rights reserved. My Little Swans, the logo and Share a world of experience are registered Trademarks of MyLittleSwans, LLC. Use of this site constitutes acceptance of our Terms of Use and Privacy Policy.