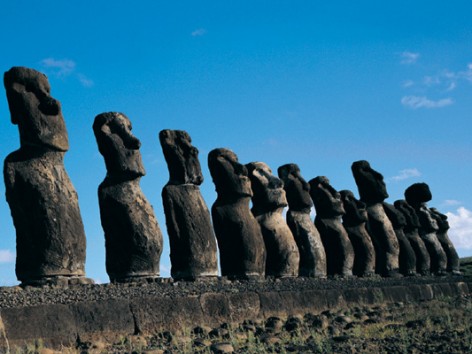 Partner:
Original Travel
List of Destinations:
Botswana
Egypt
Kenya
Libya
Malawi
Mauritius
Morocco
Mozambique
Namibia
Rwanda
Seychelles
Tanzania
Zambia
Bhutan
Cambodia
China
India
Indonesia
Japan
Jordan
Laos
Malaysia
Oman
Philippines
Russia
Sri Lanka
Syria
Thailand
United Arab Emirates
Vietnam
Austria
Croatia
Denmark
Estonia
France
Germany
Greece
Italy
Norway
Portugal
Romania
Serbia and Montenegro
Spain
Sweden
Switzerland
Turkey
Belize
Canada
Costa Rica
Guatemala
Mexico
United States
Argentina
Brazil
Chile
Colombia
Ecuador and the Galapagos Islands
Peru
Uruguay
Australia
Fiji
New Zealand
Special Offer: One-of-a-kind Winter or Spring Breaks
When the winter chill hits, grab the family (or just your significant other) and head to where the weather is best. Enjoy the sparkling waters and private, unspoiled islets of the BVI's, explore souks, towering sand dunes and Bedouin culture in Abu Dhabi, or discover the abundant wildlife, ancient temples and gorgeous beaches of Sri Lanka.
topTurks & Caicos: The Secret Caribbean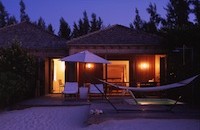 For a relaxing, luxurious weekend getaway, few places can beat the Caribbean. Original Travel is offering 3 nights at Parrot Cay, a five-star resort in the unspoiled paradise of Turks & Caicos. Enjoy world-class diving, highly experienced dive masters, and mile-long beaches of powdered coral sand. Accommodation at Parrot Cay is in beach villas or hotel-style rooms set a few minutes' walk from the shore. In all cases, the design is chic and stylish, with whitewashed walls and four-poster beds.
Price per person (excluding flights): £2000-3000 (USD$3,204-$4,806)
Best time to travel: All year round
Click here for more information.
topBritish Virgin Islands: 7-Night Sand and Sea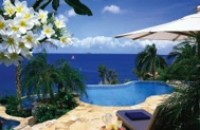 The British Virgin Islands (or the BVI's as they are more affectionately known) are comprised of over 40 islands and islets, with miles and miles of white sandy beaches and coral reefs to match. With just 16 out of those 40 island inhabited, the region guarantees peace and calm. One of our favourite BVI haunts is Rosewood Little Dix Bay, which at just 8 miles long is a National Park, and enjoys pristine beaches and gin clear waters perfect for good swimming, snorkelling and diving. With the best time to travel to the BVI's between December–April, we say get in quick!
Price: 7 night's break to the BVI's, staying at Rosewood Little Dix Bay, in an Ocean View Room costs from $3,108 per person on a B&B basis. Price includes return boat transfer to Tortola and excludes international flights.
Click here for more information.
topAbu Dhabi: 7-Day Desert and Beach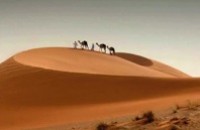 With a spectacular natural landscape comprising a part of the incredible Empty Quarter, the largest dune sea in the world, Abu Dhabi certainly is an out of the ordinary destination. It is also an emirate of contrasts with on the one hand the most luxurious shopping malls and hotels in the city and on the other hand the authentic, simple, and highly fascinating Bedouin life in the deserts. What makes this a perfect winter destination is the pleasant climate both during day and night.
Price: 6 nights in Abu Dhabi staying 3 nights at Shangri La and 3 nights at Qasr al Sarab from $1,674 per person including accommodation, breakfast and transfers.
Click here for more information.
topSri Lanka: 15-Night Beach, Culture and Nature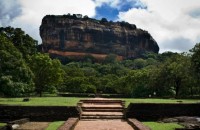 Sri Lanka splits neatly into two parts, the highlands and ancient sites of the interior, and the picture perfect beaches and colonial cities of the southern coastline. For a real trip of a lifetime we recommend a combination of both, starting with a privately guided tour of the beautiful UNESCO sites of the interior such as the rock fortress of Sigiriya and the holy city of Kandy. Then move on to lush highlands and tea plantations that are an ideal place to take time out or go for long walks. Finally, the sophisticated hotels in and around Galle and along the palm-fringed southern coastline are the ideal conclusion to any trip.
Price: 15-night trip of a lifetime to Sri Lanka, to include discovering the stunning temples and culture of the country, the beautiful tea plantations and wonderful wildlife followed by days relaxing on the picture perfect beaches, from $4,464 per person. Price excludes flights but includes all airport transfers, all tours with a private English speaking guide, all accommodation on a B&B or fully inclusive basis, entrance fees to all parks and temples and unlimited Safaris in the Yala National Park.
Best time to travel: April-September
Click here for more information.
Copyright 2013 MyLittleSwans, LLC. All rights reserved. My Little Swans, the logo and Share a world of experience are registered Trademarks of MyLittleSwans, LLC. Use of this site constitutes acceptance of our Terms of Use and Privacy Policy.