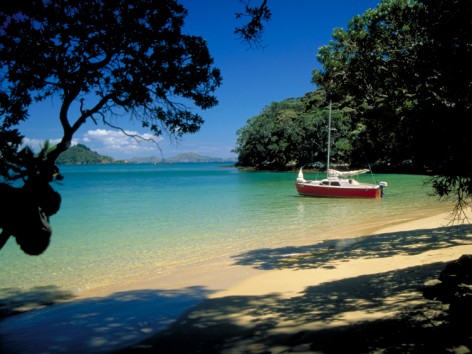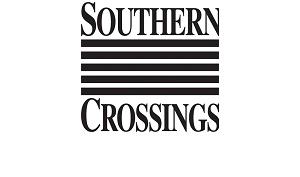 Partner:
Southern Crossings
Special Offers: Australia Adventures
List of Destinations:
Australia
Cook Islands
Fiji
French Polynesia
New Zealand
Samoa
Tonga
South Australia
Discover the wonders of South Australia on this five-day visit, which includes stays at Kangaroo Island and the city of Adelaide. Accommodation is a lovely coastal lodge on the island and Adelaide's leading hotel, Intercontinental Adelaide. Two days of small group touring is included on Kangaroo Island, along with a full-day private tour to Australia's premier wine region, the Barossa Valley, during the two-night Adelaide stay.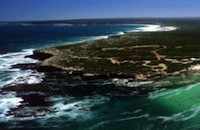 A stone's throw from the South Australian coast or a short 30-minute flight from Adelaide, Kangaroo Island (Australia's third largest island) is a microcosm of diverse landscapes, hosting an impressive lineup of native wildlife. Its untamed coastline is home to colonies of sea lions and New Zealand fur seals and its bushland shelters wallabies, kangaroos, koalas and a plethora of birdlife. You'll get to view the wildlife and spectacular scenery first-hand on visits the Seal Bay Conservation Park, the Pamdana Wildlife Park, and Flinders Chase National Park.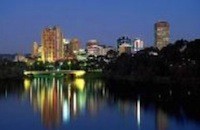 Traveling back to Adelaide, you'll spend two nights in this cosmopolitan city. A leisurely stroll down the elegant tree-lined streets, through pretty parks and past stone churches, will unveil a different side to the quiet achiever of Australian cities. You only need to scratch the surface to find a celebration of the cultural, artistic, gastronomic and the sporting. Tantalise your taste buds with a visit to stalls of the Adelaide Central Market, or sample wines from more than 60 wine regions across Australia at the National Wine Centre.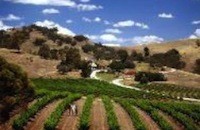 You'll also enjoy a full-day excursion to the Barossa Valley. Just over an hour's drive from Adelaide, the Barossa Valley is arguably the best-known wine-producing region in Australia, boasting superb Shiraz and first-rate Rieslings under names such as Jacob's Creek, Penfold's, Wolf Blass, Henschke, Yalumba, Peter Lehmann and countless boutique labels. This gourmet lover's playground is enriched by a strong European heritage reflected in its wines, food, architecture, festivals and people.
Upon arrival at Adelaide Airport you will be met by a representative of Southern Crossings who will hand you're your documents and assist you to the Regional Express terminal.
Fly Adelaide to Kangaroo Island (cost is included)
Luggage limit of 15 kg (33 lb.) per person applies and excess is charged at a$6.60/kg. Luggage storage is available with the airline for international guests at a fee of a$5.00 per bag paid direct to Rex. If storing excess luggage, please ensure luggage is pre-packed and labeled, ready to store.
Upon arrival at Kingscote Airport, you will be met by your guide and driver for your small group shared tour of Kangaroo Island.
Travel to the South coast of the island to visit a colony of Australian Sea lions. At Seal Bay Conservation Park walks with your guide among sea lions on a beautiful sandy beach. Learn how the Australian sea-lion survives the rigours of the Southern Ocean. The colony of bulls, cows and pups rests on the beach where you can walk amongst them. Watch pups nursing or playing in the surf, see old bulls bearing the scars of territorial disputes and learn of their unique breeding biology.
From the South Coast we traverse the rural areas of the middle of the Island via the Parndana Wildlife Park. This park was set up as an 'animal refuge', where sick, injured, orphaned or unwanted animals could find a home. Marvel at the colours of the Australian birds here, pat a Koala and feed a Kangaroo!
Enjoy a delicious barbeque lunch served with fine South Australian wines before heading to the north coast beaches of Snellings and Stokes Bay which are perfect for a leisurely stroll. Enjoy the sound of waves breaking on the pristine sandy coast. Upon conclusion of your touring you will be transferred to your accommodation.
ACCOMMODATION FOR TWO NIGHTS IN ONE KING LUXURY GUEST ROOM INCLUDING DINNER AND BREAKFAST, SELECTEED BEVERAGES AND TOURING AT: SEASCAPE ON EMU BAY, KANGAROO ISLAND
Today you will be met by your guide and driver for your small group 4WD full day tour.
Flinders Chase National Park - a 190,000 hectare wilderness covering the entire west end of the Island. Unspoilt and diverse, it is home to a variety of plants and animals - some found nowhere else on the planet. Visit Rocky River - originally a small farm and now the National Park headquarters. This is the winter breeding site for the rare Cape Barren Goose - a species with a total population of under 8,000 birds, It is also home to kangaroos, wallabies, koalas, platypus and many birds.
At Cape du Couedic on the south-west tip visit a fur seal colony. The New Zealand Fur Seals here now number over 4,000. These animals can be observed at rest on the rocks or frolicking in the surf under Admirals Arch - a spectacular coastal grotto. With no road access until 1940 life was tough - supplies came by sea only every 3 months.
Another impressive stone structure in the area had a different architect. The Remarkable Rocks, huge natural granite sculptures, have been carved by relentless winds, rain and salt from the Southern Ocean. The end result looks like a meeting of the minds of Henri Moore and Salvador Dali!
After a delicious BBQ lunch head for Koala Avenue just outside the Park where Koalas are easily seen in the 'Manna Gums' that grow in the area. Your guide will then take you down a bush lined track and into 'Grassdale', part of the Kelly Hill Conservation Park. Here, enjoy viewing the large 'mob' of Kangaroo's that graze the grassy flats and shelter in the surrounding bush.
Upon conclusion of your touring you will be transferred to your accommodation.
You will be met at your accommodation by your private car and driver and transferred to Kingscote Airport for your onward flight.
Fly Kangaroo Island to Adelaide (cost is included)
Upon arrival at Adelaide Airport you will be met by your private car and driver and transferred to your accommodation.
ACCOMMODATION FOR TWO NIGHTS IN A KING RIVER VIEW ROOM ON A ROOM ONLY BASIS AT: INTERCONTINENTAL HOTEL, ADELAIDE
This morning you will be met at your accommodation by your private guide and vehicle for a full-day Barossa Valley tour.
This unique day is the ultimate way to experience The Barossa Valley. One of Australia's best known wine regions and home to some of the oldest Shiraz vines in the world.
Your private wine guide today will uncover to you, the amazing food and wine of the Barossa Valley. You will discover sweeping views of a stunning Australian landscape of rolling hills, vineyards, and closely linked towns and villages. You will enjoy regional wines which are robust, rich, and earthy with great lingering length. The Barossa is internationally renowned for its Shiraz.
This full-day tour will highlight the delights of the region. You will firstly be driven to the summit of Mengler's Hill, where you will have panoramic views of the Barossa Valley. From here you will visit a range of premium wineries, from boutique producers through to larger wineries. You will learn about the history of the region and have ample opportunities to take photos.
Your tour today will include morning or afternoon tea, all tasting and entrance fees, refreshments during the day, and the undivided attention of from your personal wine guide. And a light lunch of regional food will be provided at one of the premium wineries.
Upon conclusion of your touring you will be transferred to your accommodation.
Today you will be met at your accommodation by your private car and driver and transferred to Adelaide Airport for your onward flight.
Depart Adelaide.
Cost: Based on two people sharing a room the net cost per person is USD$ 3,000 (total net cost for two people is USD$6,000) and includes:
• Private car transfers as noted
• Accommodation and meals s specified
• Return scheduled flights Adelaide to Kangaroo Island
• Shared touring on Kangaroo Island
• Private day tour to the Barossa Valley
• Australian Goods and Services tax GST at 10%
Price may be subject to seasonal fluctuations and public holiday surcharges.
All services are subject to availability at the time of booking.
Copyright 2013 MyLittleSwans, LLC. All rights reserved. My Little Swans, the logo and Share a world of experience are registered Trademarks of MyLittleSwans, LLC. Use of this site constitutes acceptance of our Terms of Use and Privacy Policy.