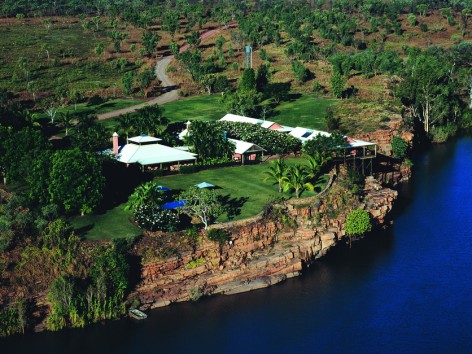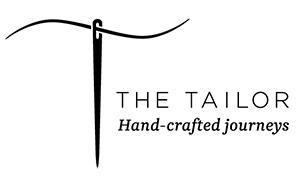 The Tailor, Australia Headquarters
33 Queen Street Thebarton
South Australia, 5031, Australia
Tel: +61 8 8354 4405
Fax: +61 8 8354 4406
info@thetailor.com
www.thetailor.com

US Office: 888 436 2010
UK Office: +44 1993 838 875
Partner:
The Tailor
List of Destinations:
Special Offer: Angorichina Station (Flinders Ranges)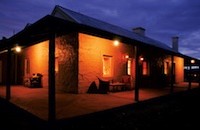 "In the middle of the desiccated red ranges, known as the Flinders Ranges, Angorichina Station comes as a startling contrast, an oasis of roses and lavender hedges, green lawns and shade – and an entrée to a remarkable world….For guests, one of the real pleasures of staying at Angorichina is the chance to become absorbed into the life of a working outback sheep station." (Michael Gebicki – Outback In Style)
Activities
Ian Fargher who owns Angorichina Station with his wife Di, is the fourth generation of his family to run sheep on this station covering some 554 square kilometres. The original part of the homestead dates from the 1860's, when pioneering graziers first drove their flocks into the Flinders Ranges. The homestead is a classic of Australian vernacular architecture although no architect ever had a hand in its making.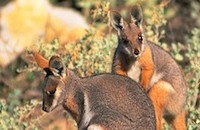 Take a rugged 4 wheel drive tour, scenic flight (additional cost) or guided walk of the ancient Flinders Ranges. Observe the wildlife: emus, kangaroos, Yellow-footed Rock Wallabies and the abundant birdlife. Witness station activities such as mustering, sheep shearing and bore runs (seasonal) and become completely absorbed into the life of a working outback sheep station.
Perhaps you may choose instead to take a flight over Wilpena Pound to understand the prehistoric saga that took place, to produce South Australia's natural wonder - the massive earth movements and cataclysmic erosion known as the Adelaide Geosyncline. Once airborne, you realise what a geological wonder Wilpena is. This is all that remains of a huge dome of rock that was pushed up from the ocean bed 650 million years ago - a collection of cracked, split and weathered peaks whose colours change chameleon-like with the sun.
Access
To visit Angorichina Station you must first fly to Adelaide. From there guests can self-drive (approximately 6 hours) or take a private air charter to Blinman (1 hour and 50 minute flight). Virgin Australia, Jetstar and Qantas all operate regular direct flights between Sydney and Adelaide.
Cost
3 Night Package = From USD$2,503 per person twin share (note Angorichina is based on a minimum of 3 guests. If only 2 guests are staying, the cost is $3,212 per person twin share).
Includes: 3 night's accommodation in a Homestead Room, all meals and select beverages, activities including scenic 4WD tours, guided walks, observing wildlife, station activities, daily guiding and laundry. Upgrade to include private air charters to/from Adelaide (1 hour 50 minute flight each way) - $4,482
*Price is valid for travel until 31 March 2014 and is subject to availability at the time of booking request. Price may be subject to seasonal fluctuations and public holiday surcharges. (terms and conditions apply)
Copyright 2013 MyLittleSwans, LLC. All rights reserved. My Little Swans, the logo and Share a world of experience are registered Trademarks of MyLittleSwans, LLC. Use of this site constitutes acceptance of our Terms of Use and Privacy Policy.