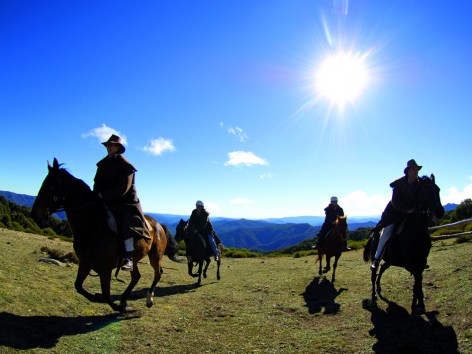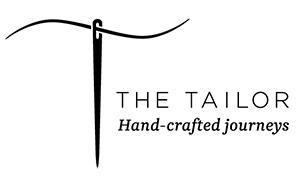 The Tailor, Australia Headquarters
33 Queen Street Thebarton
South Australia, 5031, Australia
Tel: +61 8 8354 4405
Fax: +61 8 8354 4406
info@thetailor.com
www.thetailor.com

US Office: 888 436 2010
UK Office: +44 1993 838 875
Partner:
The Tailor
List of Destinations:
Special Offer: Kakadu, Arnhem Land and Cobourg
top5-Day Tour with Venture North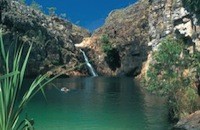 Venture North Australia is one of the Northern Territories leading cultural and eco operators. Successfully operating for over 15 years, Venture North is a family owned business that just recently won the Northern Territories most prestigious Tourism award for Heritage and Cultural Tours 2010. Discover some of the most exciting locations and experiences the Northern Territory has to offer.
Depart Darwin accommodation 7-7:15am for Kakadu National Park. En route visit the Adelaide River Wetlands and Fogg Dam Conservation Reserve before joining a morning cruise on the picturesque Corroboree Billabong.
On this scenic cruise on Corroboree you have the opportunity to view a large variety of birdlife as well as salt water crocodiles in their natural environment. Learn more about the wildlife on the billabong from your knowledgeable guides who will make the cruise both fascinating and informative.
Continue to the Bark Hut Inn for a refreshment stop before entering Kakadu. Travel along the old Jim Jim Road visiting White Lily Billabong before arriving at Maguk (Barramundi Gorge). Here we take a scenic 1km walk along the edge of Barramundi Creek before arriving at the base of Barramundi Falls. Here you have the opportunity to swim or snorkel in the large plunge pool below and discover the large array of aquatic life that is present.
Depart Maguk late afternoon for Nawalandja lookout. A short climb takes us up the sloping sandstone to provide views of the sun setting across Anbangbang Billabong, Nourlangie Rock and the Arnhem Land escarpment. Depart after sunset for Jabiru and the Lake View Bush Bungalows, our accommodation for tonight.
Overnight: Lake View Bush Bungalows
Meals included: Lunch and dinner
After breakfast we travel from Jabiru to the northern region of Kakadu National Park to Cahill's Crossing on the East Alligator River and enter Arnhem Land. A 15 km scenic drive to Gunbalanya Aboriginal Community provides some of the best driving views in the Top End. Floodplains covered in bird life and waterlillies running up alongside the Arnhem Land escarpment. Upon arrival at Gunbalanya we will visit the Injalak Arts and Craft Centre. Here you have the opportunity to meet and watch traditional local artists in action before departing with our Aboriginal guide to be shown around the Injalak Hill art sites. Spend the morning experiencing some of the best Aboriginal art sites in Australia before returning to the Injalak Art Centre where we leave our host and journey onto the Cobourg Peninsula. The drive takes approximately 3-4 hours with stops along the way. Upon arrival at Cobourg we will head straight for Venture North's permanent Coastal Camp to settle in and enjoy the sunset.
Overnight: Venture North Coastal Camp
Meals included: Breakfast, lunch and dinner
This morning is spent exploring the Cobourg Marine Park by boat en route to the Victoria Settlement ruins. The Victoria Settlement was established between 1838 - 1849 by the British as one of the first settlements in northern Australia. The stone ruins are still standing on the shoreline of Port Essington and serve as a reminder of the harshness early settlers faced. Cobourg is also abundant in some amazing marine life such as dugong, dolphins, six species of marine turtles, crocodiles, stingrays and plenty of fish, all without the crowds. Return to camp to explore more of the surrounding area before sitting back to enjoy sunset and a fresh BBQ dinner.
Overnight: Venture North Coastal Camp
Meals included: Breakfast, lunch and dinner
Today we explore the eastern side of the park, this time by 4WD. Cobourg is home to the first RAMSAR wetlands (wetlands of international importance) in Australia with freshwater paperbark swamps and billabongs 100 m from the coastline. Continue on via the northern beaches, commonly used as turtle nesting areas and covered in a wide range of shells. This afternoon we visit the park's Cultural and Information Centre before making our way back towards camp.
Overnight: Venture North Coastal Camp
Meals included: Breakfast, lunch and dinner
This morning we depart Cobourg early. Sit back and enjoy the bush scenery of Arnhem Land as we make our way back to Kakadu National Park. After numerous stops along the way we will enjoy lunch next to the banks of the mighty East Alligator River. After lunch visit Ubirr Rock where we spend time viewing some of Kakadu's best Aboriginal rock art. A short walk to the top of Ubirr offers spectacular views of the surrounding wetlands and stone country.
Depart Ubirr to Darwin via the Arnhem Land highway. En route to Darwin we will stop and visit the Mamukala wetlands, which at times is a haven for thousands of Magpie Geese as well as many other species of native birds and reptiles. Arrive in Darwin at approximately 7:00pm.
Meals included: Breakfast and lunch
Access
Venture North 5 Day Kakadu, Arnhem Land & Coburg Safaris depart from Darwin on a Monday and Thursday. Virgin Australia, Jetstar and Qantas all operate regular direct flights between Sydney and Darwin.
Cost
5 Day Package = From USD$2,718 per person twin share on a share tour
5 Day Package = From USD$4,481 per person twin share on a private charter (based on 4 pax travelling. If only 2 people travelling, the cost is USD$7,698 per person. Or USD$3,080 for 6 people)
Includes: Kakadu, Arnhem Land and Cobourg permits and entry fees, Meals as stated, Accommodation and camp fees (twin share), Injalak tour fee, Victoria Settlement tour
*Price is valid for travel until 31 March 2014 and is subject to availability at the time of booking request. Price may be subject to seasonal fluctuations and public holiday surcharges. (terms and conditions apply)
Copyright 2013 MyLittleSwans, LLC. All rights reserved. My Little Swans, the logo and Share a world of experience are registered Trademarks of MyLittleSwans, LLC. Use of this site constitutes acceptance of our Terms of Use and Privacy Policy.