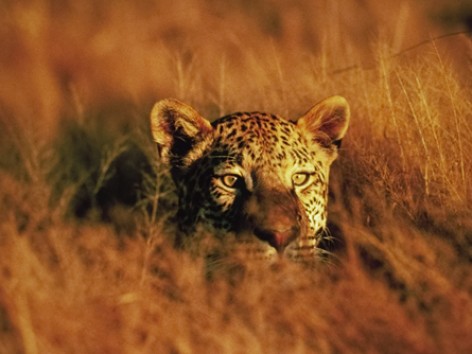 Partner:
Original Travel
List of Destinations:
Botswana
Egypt
Kenya
Libya
Malawi
Mauritius
Morocco
Mozambique
Namibia
Rwanda
Seychelles
Tanzania
Zambia
Bhutan
Cambodia
China
India
Indonesia
Japan
Jordan
Laos
Malaysia
Oman
Philippines
Russia
Sri Lanka
Syria
Thailand
United Arab Emirates
Vietnam
Austria
Croatia
Denmark
Estonia
France
Germany
Greece
Italy
Norway
Portugal
Romania
Serbia and Montenegro
Spain
Sweden
Switzerland
Turkey
Belize
Canada
Costa Rica
Guatemala
Mexico
United States
Argentina
Brazil
Chile
Colombia
Ecuador and the Galapagos Islands
Peru
Uruguay
Australia
Fiji
New Zealand
Special Offer: One-of-a-kind Summer Holidays
View polar bears and beluga whales at the edge of the Arctic, take a relaxing private cruise through Croatia's gorgeous islands, or go on a fascinating wilderness adventure in the rainforests of Borneo.
topTrip of a Lifetime: Magnificent Borneo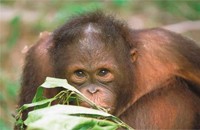 Borneo is famous for its natural wonders: its beautiful rainforest, numerous national parks, unique fauna and flora, fascinating indigenous peoples and white sandy beaches. But forget all that – what the children will really want to see are the orang-utans.The Sepilok Orang-utan Sanctuary, located in an area of virgin equatorial rainforest, is the ideal place to see these amazing and sadly now endangered species. And with the stunning biodiversity on offer you are sure to see something new and fascinating every day.
The rainforest is some of the most ancient on the planet - far older even than the equatorial forests of the Amazon or the Congo. The Kinabatangan River, which lies just South of the Sepilok sanctuary and involves a trip up river by boat, is home to an impressive array of wildlife including macaques, monitor lizards, pygmy elephants, wild orang-utans and most famously, the proboscis monkey, with his unique colouring and large nose.
Moving further south again, the conservation area of the Danum Valley has been set up to protect the area from the destructive impact of the logging industry. Not only is this area teeming with a huge variety of birds and wildlife, but there are canopy walkways high above the jungle floor and the option for night safaris into the surrounding rainforest.
If marine life is more your thing, the island of Lankayan has some of the best dive sites for beginners, where children as young as eight can try diving. For a bit of relaxation and indulgence after your action-packed wildlife adventures, stay in one of the boutique hotels in Sabah, all of which offer superb family facilities.
Price per person (excluding flights): £2000-3000 (USD$3,204-$4,806)
Best time to travel: Easter and summer holidays
For more information visit our website or call +44 20 7879 7333.
topSee Polar Bears and Beluga Whales in Churchill, Canada
Churchill is the official 'Polar Bear Capital of the world,' located on the very edge of the Arctic Circle where the temperature can plummet to -50 degrees C (-58 F), the trees grow no higher than seven feet tall, and polar bears roam the streets at night before being swiftly locked up in Churchill's polar bear jail!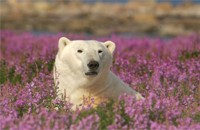 There are two short windows to visit, of which the optimum is probably October and November, when a large number of polar bears congregate on the coastline waiting for the ice to freeze over the Hudson Bay so they can head out hunting. You can travel into the tundra on specially adapted tundra buggies, which offer the opportunity to see the bears up close in their natural environment. In July and August you can also see polar bears, but this time surrounded not by snow and ice but spring flowers.
And if this wasn't attraction enough, July and August also sees the arrival of over 3,000 Beluga whales. These incredible creatures are so at ease with humans that it's possible to kayak and even snorkel with them.
Stay in Winnipeg at the beginning and end of your trip, before your 2-hour flight to Churchill to begin your adventure. Once in Churchill there are a number of comfortable lodges to stay in, all perfectly located for great access to the polar bears and with other additional activities on offer including dog-sledding, helicopter rides over Hudson Bay, historical tours and lectures and trips to that Polar Bear Jail to see the latest miscreants.
Price per person (excluding flights): £2000-3000 (USD$3,204-$4,806)
Best time to travel: July, August, October and November
For more information visit our website or call +44 20 7879 7333.
topSail the Spectacular Adriatic Coast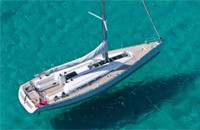 It has long been told that Croatia (aside from Dubrovnik) is best explored by sea, and here at Original Travel we know the best available boats to help put that into practice. Sail to the most incredible places and islands along the Dalmatian Coast, from the barren and beautiful Kornati Archipelago in the north, to the trendy hotspot of Hvar, plus the endless other elegant medieval coastal towns between Split and Dubrovnik.
Original Travel particularly recommends the beautiful Kornati archipelago, consisting of 147 islands, islets and reefs, and named after Kornat, the largest island. Spend the days in secluded bays, swim in unbelievable clear waters and stop off at a number of small, seasonal restaurants along the way. Pure relaxation.
Price per person (excluding flights): £2000-3000 (USD$3,204-$4,806)
Best time to travel: Outside of the main holiday times for even more seclusion on the high seas and easier moorings
For more information visit our website or call +44 20 7879 7333.
Copyright 2013 MyLittleSwans, LLC. All rights reserved. My Little Swans, the logo and Share a world of experience are registered Trademarks of MyLittleSwans, LLC. Use of this site constitutes acceptance of our Terms of Use and Privacy Policy.