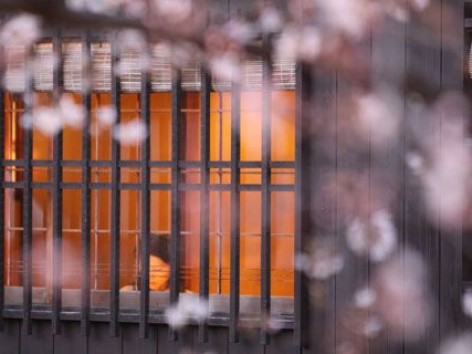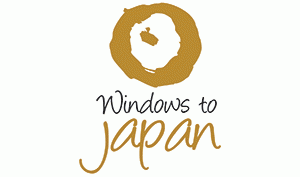 Partner:
Windows to Japan
Special Offers: 8-Day Japan Tours
List of Destinations:
Classic Japan with Unforgettable Hiroshima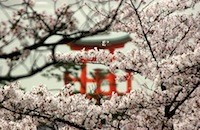 History buffs will enjoy this tour, which includes the city of Hiroshima. You'll begin with two days of private, guided touring in Tokyo (including a one-day Art Enthusiasts' Tour with an art specialist guide). You'll continue to Miyajima (near Hiroshima), an island known for its famous Grand Torii gate. You'll visit the Peace Memorial Park and Museum in Hiroshima, and enjoy an optional walking tour of the city. In Kyoto, you'll have 1½ days of private, guided touring (including a half-day Introduction to Kyoto's Culinary Secrets) and a day of independent touring with Windows to Japan's step-by-step instruction file.
Yokoso! Welcome to Japan! At your arrival at Narita Airport in Tokyo, a welcoming service will greet you at the airport arrival gate and escort you to the shuttle bus to your hotel.
Itinerary will be adjusted according to your flight schedule.
Accommodation in Tokyo Option 1: Hilton Tokyo Hotel
Accommodation in Tokyo Option 2: Park Hotel Tokyo
Accommodation upgrade in Tokyo: Mandarin Oriental Tokyo
Day 2
The Many Facets of Tokyo
In the next few days, you will explore Tokyo – the center of modern Japan. You will spend each day exploring the main sights of the city, getting a thorough introduction to a typical Tokyoite life by public transportation, one of the best subway systems in the world. Tokyo is a huge metropolis, which has surprises in store for us at every street corner. This is an exciting, vibrant and bustling city, where everything and everyone moves on high speed. At night, Tokyo reveals yet another side to it with its neon signs brightening the sky, thousands of lively restaurants and bars, and colorful entertainment districts, which you can explore independently.
Today, you will tour Tokyo with your private guide.
Day 3
Tokyo for the Art Enthusiast
A special schedule for art lovers! Your guide will take you (by public transportation) to some of the leading modern and contemporary art museums in Tokyo and Japan, along with some sightseeing spots as time allows. Your guide is an art specialist who will explain more about contemporary art in Japan.
Day 4
Memorable Hiroshima and the Floating Red Wooden Gate
Taking the bullet train (first class seats), you will leave Tokyo and change to a ferry to Miyajima, an island near Hiroshima, known for its large red shrine gate – the Grand Torii which looks as if it's afloat at high tide. A ropeway to the top of the mountain on the island provides stunning views of the inland Sea islands. If time permits, you can visit a temple with many small sculptures and unique ceremonies. From Miyajima, you will take the ferry and train to Hiroshima, the city which entered the world's collective memory in that moment of horror on August 6th 1945. You might be surprised to find a modern, high-speed paced vibrant city. You will begin your tour with a visit to the Peace Memorial Park and Museum, commemorating that historic moment of terror. In the evening you can enjoy the local delicacy called Okonomiyaki, at various food stalls and restaurants across the city, as well as the active night life.
If you are interested, we can offer a special 2-3 hour walking tour in Hiroshima – a moving experience which will introduce you to lesser-known stories and places connected to that moment in history which affected our world's modern history. In this tour we offer a peek at the original telegraph informing of the dropping of the A-bomb, as well as a visit to the real site of the hypocenter (which is outside of the peace park), one of the few buildings still standing today that serves as a reminder of pre-bomb Hiroshima and the post-bomb rebirth of the city. This tour will also take you to an elementary school where children wrote their names on the walls of the basement during the air raids. And like any tragedy, the Hiroshima story is one of many small personal stories of horror, loss but also of hope, which will be intertwined throughout the tour.
Accommodation: Sheraton Hiroshima
Accommodation Upgrade Option: Ryokan Arimoto, Miyajima
Day 5
Kyoto - The Heart of Traditional Japan
In the morning, you will take a train (in first class seats) towards Japan's old capital: Kyoto. You will dedicate these days to Kyoto – the hub of traditional culture, a city that for hundreds of years has been and continues to be an island of tradition in the swirling whirlpool of progress. Kyoto has 17 World Heritage Sites – the most properties in one city – each a representative masterpiece of the era in which it was constructed. Over these days you will encounter the various tales that make up the Japanese puzzle, and discover the past rippling through the everyday life of locals.
Independently with our detailed instruction file and as time allows, you will visit the acclaimed Silver Pavilion and enjoy a leisurely walk along the celebrated Philosopher's Path, then continue to one of Kyoto's most photogenic slopes with winding streets filled with small specialized shops and cafés set against the backdrop of the Eastern Mountains.
Accommodation in Kyoto: Kyoto Hotel Okura
Day 6
Kyoto's Gems along the Eastern Mountains
Continuing your journey in Kyoto with your guide by public transportation, you will be exposed to the fundamentals of esthetics, Zen, architecture, and horticulture through visits to famous places such as the distinguished stone garden at Ryoanji temple, the spectacular Golden Pavilion, the Shogun's castle, and a downtown market as well as walking along picturesque streets trying to get a glimpse of a Geisha rushing on her way to work.
Day 7
An Introduction to Kyoto's Culinary Secrets
Today you will begin with a half-day guided tour which offers a fascinating walking tour exploring the tastes and flavors of the Japanese cuisine. The tour will take you to some famous food-related places such as an old Sake brewery, Miso shop, tea shop, a very esthetic food court as well as the famous food market, Nishiki, downtown. Through this tour, you will deepen your knowledge of the Japanese kitchen and you will be exposed to the variety of unique produce and other ingredients that make Japanese cuisine renowned around the world.
In the afternoon, you can continue exploring this fascinating city, or wander around the downtown and go shopping, or relax at your hotel.
Sayonara, Mata Ne! See You Again!
Itinerary will be adjusted according to your flight schedule.
Today, you will start your way back home. A private car will pick you up for a private transfer to Kansai AP. We wish you a pleasant and safe trip.
Please keep in mind that this itinerary is only a starting point and can be custom-tailored according to your interests.
Pricing:
Tour Fare based on double room: USD$3,971 per person
Upgrade to Mandarin Oriental Tokyo: USD$321 p/p
Upgrade to Grand Arimoto Japanese Suite: USD$279 p/p
Includes:
• Welcome service at Narita AP upon arrival on Day 1
• 2 days guiding in Tokyo, 1 day guiding in Kyoto and a special half-day culinary tour in Kyoto with English speaking guide
• Entrance fees (on guided days)
• Airport shuttle in Tokyo, public transportation within Tokyo, train from Tokyo to Hiroshima, public transportation within Kyoto, private transfer to Kansai airport
• Breakfast daily
Optionals
Private Tea ceremony in Kyoto: USD$43 p/p
Geisha night with dinner: USD$391 p/p
Private Samurai or Ninja Experience in Tokyo: USD$161 p/p
Visiting Sumo stable for training and having Chanko lunch in Tokyo: USD$161 p/p
Hiroshima Special Tour: USD$86 p/p
Prices valid for January 2013. May be adjusted based on season and any private tailoring of the itinerary.
Copyright 2013 MyLittleSwans, LLC. All rights reserved. My Little Swans, the logo and Share a world of experience are registered Trademarks of MyLittleSwans, LLC. Use of this site constitutes acceptance of our Terms of Use and Privacy Policy.