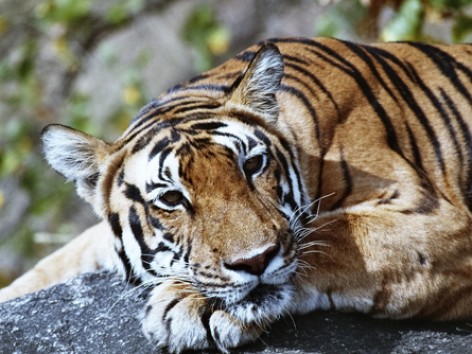 Partner:
Original Travel
List of Destinations:
Botswana
Egypt
Kenya
Libya
Malawi
Mauritius
Morocco
Mozambique
Namibia
Rwanda
Seychelles
Tanzania
Zambia
Bhutan
Cambodia
China
India
Indonesia
Japan
Jordan
Laos
Malaysia
Oman
Philippines
Russia
Sri Lanka
Syria
Thailand
United Arab Emirates
Vietnam
Austria
Croatia
Denmark
Estonia
France
Germany
Greece
Italy
Norway
Portugal
Romania
Serbia and Montenegro
Spain
Sweden
Switzerland
Turkey
Belize
Canada
Costa Rica
Guatemala
Mexico
United States
Argentina
Brazil
Chile
Colombia
Ecuador and the Galapagos Islands
Peru
Uruguay
Australia
Fiji
New Zealand
Special Offer: One-of-a-kind Autumn Vacations
topTrip of a Lifetime: Madagascar
Despite being the fourth largest island in the world and a mere 400km off the coast of mainland Africa, Madagascar remains a largely undiscovered corner of the continent and as far as we're concerned, that's all the more reason to love it. From tropical rainforests, dry deserts and paradise beaches to large lush valleys there is a wealth of different environments, not to mention the 80% endemic flora and fauna on offer, to discover.
You will begin your trip in the vibrant capital Antananarivo, the central hub of the island, where you can sample some delicious local cuisine. From here head to easygoing Sainte Marie island, where if you are lucky, you can see the humpback whales migrate. Then venture by boat cruising along the calm waters of the Pangalanes, a canal which runs parallel to the Indian Ocean forming a network of man-made channels and fresh water lagoons. Many traditional Betsimisaraka villages can be seen along the banks, as well as pirogues, local fishermen, over-crowded ferries and rafts with straw huts carrying timber to Tamatave, as it has been done for over a hundred years. You will visit several national parks enroute where you will encounter the weird and wonderful lemurs and the many endemic reptiles which make Madagascar so famous. Finally unwind in Robinson Crusoe heaven on one of the many idyllic islands up in the north of the country, with pristine beaches, luxury accommodation and extraordinary diving.
For more information, visit our website or call + 44 20 7978 7333.
topPeloponnese, the True Home of the Olympics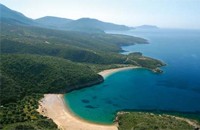 The Peloponnese is officially Original Travel's favourite new place to visit. Located on the southern-most part of Greece's coastline, the region enjoys a kaleidoscope of landscapes from soaring mountain ranges and alpine forests to vineyard-coated rolling hills and perfectly symmetrical horseshoe bays with white sand beaches. The region is as historic as it is beautiful, with a staggering number of ancient architectural sites and historic cities, including the fortified citadel of Mycenae and the ancient town of Corinth to name but a few. Most famous of all though has to be the ancient city of Olympia, home to the original Olympic Games dating back to 776BC.
Other activities include a trip to the monasteries clinging to the cliff faces in Lousios Gorge, taking a boat ride to the lively islands of Spetses and Hydra or simply relaxing by the pool and enjoying the renowned Greek sunshine.
Price per person (excluding flights): £1000-2000 (USD$1,500-$3,004)
For more information visit our website or call +44 20 7879 7333.
topMexican Culture and Food at its Best in Oaxaca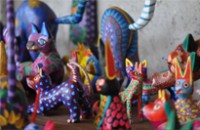 Oaxaca is undoubtedly Mexico's creative hub. Packed with artists, musicians and sculptors the streets of this impressive city are alive with colour. Add to this the city's impressive mountain backdrop, perfect for exploring, as well as the some of the best restaurants and street-food in the country and Oaxaca seems like the perfect place to experience Mexico at its best. The city itself is as historic as it is impressive with highlights including the huge tree-shaded Zocalo square, the imposing Santo Domingo Church and numerous indigenous markets. For even more culture the Zapotec site of Monte Alban, just outside the city, is a real treat.
We recommend visiting Oaxaca in November, when you can take in the world famous Mexican festival 'El Dia de los Muertos' or 'The Day of the Dead.' This Mexican holiday, which dates back to Aztec times, sees colourful celebrations and parades throughout as the city celebrates and remembers their lost ancestors.
Price per person (excluding flights): £1000-2000 (USD$1,500-$3,004)
Best time to travel: In November, as the Day of the Dead celebrations in Oaxaca are some of the best in Mexico
For more information visit our website or call +44 20 7879 7333.
Copyright 2013 MyLittleSwans, LLC. All rights reserved. My Little Swans, the logo and Share a world of experience are registered Trademarks of MyLittleSwans, LLC. Use of this site constitutes acceptance of our Terms of Use and Privacy Policy.