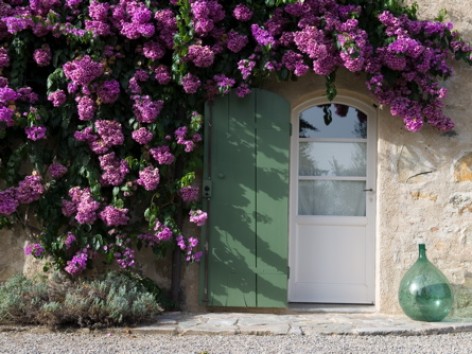 Partner:
The Best in Italy
List of Destinations:
Special Offer: Summer Villas
The Best in Italy offers approximately 90 fine villas, country homes and palaces in Tuscany, Umbria, Puglia, the Amalfi Coast, Veneto and other regions of Italy. All of our homes include staff and are furnished beautifully. Our country villas have swimming pools and several also include tennis courts and riding stables.
We are personally on hand to welcome our guests and are ready to give assistance throughout their stay. During the last 29 years we have had many satisfied and distinguished guests from a diverse array of countries.
Our company can also arrange transportation with drivers, special tours with excellent art historians, wine tastings, culinary sessions, private concerts at the villas, sport excursions, children's activities, special events and other services.
For the summer, we are highlighting three exceptional villas in Tuscany: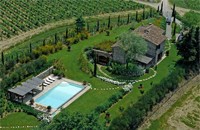 • Lovely country home located in the heart of the Chianti region
• Four ensuite bedrooms plus guest house
• Ideally located for visiting the fascinating medieval towns in the area
• Within convenient driving distance of Florence and Siena
• Recent restoration includes loggias and terraces for relaxing, a large outdoor seating area and dining area, and a pool with an ample, shady pergola
• Fully equipped with modern amenities
• Staff includes two housekeepers and a gardener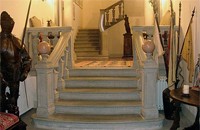 • Historic 13th-century estate located in the hills above Florence
• Villa dates from the 1800's – recently restored and updated
• Close to the town of Impruneta, 15 minutes by car from Florence
• Seven ensuite bedrooms, billiard room, children's play room, fitness studio
• Kitchen with grill and pizza oven
• Infinity pool, large gardens, dining terrace
• Fully equipped with modern amenities
• Cooking and cleaning staff included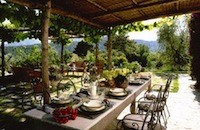 • Beautifully restored farmhouse in the Tuscan hills
• Located within a short drive of Lucca 40 acres of olive trees and vineyards
• Four master bedrooms, library, studio
• Outdoor living area, outdoor dining under a pergola
• 60-foot pool, outdoor pizza oven
• Fully equipped with modern amenities
• Housekeeper and gardener included
Copyright 2013 MyLittleSwans, LLC. All rights reserved. My Little Swans, the logo and Share a world of experience are registered Trademarks of MyLittleSwans, LLC. Use of this site constitutes acceptance of our Terms of Use and Privacy Policy.