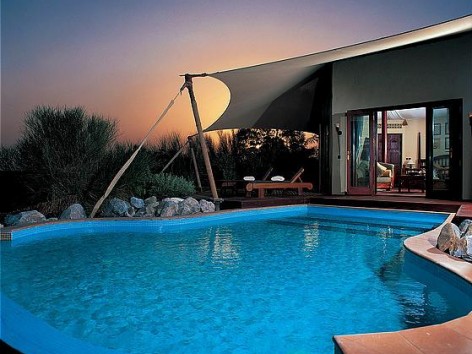 Partner:
Emirates Hotels & Resorts
List of Destinations:
Overview
At Emirates Hotels & Resorts, we believe that real luxury for the modern traveler means two things: time and space. We can help you find both in some of the world's most spectacular settings. Our focus revolves around three key elements – superior location, personalized service and luxury experiences.

Our Sanctuary Resorts offer guests the opportunity to enjoy exclusive residences in exquisite natural surroundings. These environmentally responsible developments, set among reserves that highlight the conservation of local species, allow you to enjoy the wonders of nature secure in the knowledge that you are helping to preserve them for years to come.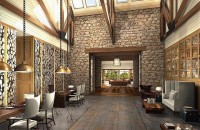 Nestled at the foot of the majestic Blue Mountains, this secluded resort is the only property within a 3,600-acre wildlife reserve. Accommodation consists of just 40 free-standing suites, each with their own outside decks and private swimming pool. Amenities include the luxurious Timeless Spa (offering a range of treatments developed from natural ingredients), a fully equipped gym, tennis courts and an outdoor swimming pool alongside organized pursuits such as Aboriginal interpretive tours, nature walks, wildlife spotting and horse riding trips.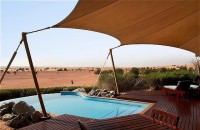 Set within 87 square miles of protected desert reserve, yet just 45 minutes from Dubai, the exclusive and remote Al Maha is the region's first conservation-based resort. Designed to reflect a Bedouin encampment, the resort offers elegant accommodations in separate, free-standing suites (each with their own private pool), fine food and wine, a signature spa and personalized service, all within a rare sanctuary of pristine beauty, tranquility and peace. On-site activities include falconry demonstrations, camel treks and dune safaris.
Copyright 2013 MyLittleSwans, LLC. All rights reserved. My Little Swans, the logo and Share a world of experience are registered Trademarks of MyLittleSwans, LLC. Use of this site constitutes acceptance of our Terms of Use and Privacy Policy.