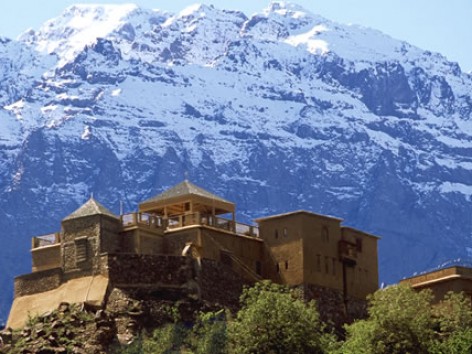 Partner:
Best of Morocco
List of Destinations:
Overview
Morocco is a study in contrasts and nobody understands it like The Best of Morocco. With over 30 years of experience, the service offers clients a journey that makes even their greatest expectations of this mysterious and exotic land pale in comparison.

An encyclopedic knowledge of the country coupled with a keen attention to detail enables The Best of Morocco to provide a kaleidoscopic array of itineraries, each customized precisely to a client's individual needs. The fact is that when you're dealing with a place that's both as small and as diverse as Morocco, the possibilities really do run the gamut.

From the world's most luxurious hotels that will astound you by virtue of their sheer opulence and impeccable service to the most informal Berber village stays that many have sited as "life-changing" experiences, The Best of Morocco has an adventure for every palate.

And speaking of adventure, how does a camel trek through the Sahara sound? Oh, you say you'd rather do it on horseback? Also not problem. And if a Land Rover Safari is what you're after, The Best of Morocco is still the company to arrange it for you. You'll go deeper into the desert in one day than most people will in a lifetime and see hidden valleys, lost communities and obscure ruins that would otherwise be completely inaccessible.

You could focus your visit on the cities and their world-famous markets. Or you could let The Best of Morocco plan your Atlas Mountain ski vacation – an experience that you'll have to live to believe. Then again, you could choose all of the above – or something different all together. Thanks to The Best of Morocco, there isn't a corner of this mystical land that's off limits.
Copyright 2013 MyLittleSwans, LLC. All rights reserved. My Little Swans, the logo and Share a world of experience are registered Trademarks of MyLittleSwans, LLC. Use of this site constitutes acceptance of our Terms of Use and Privacy Policy.