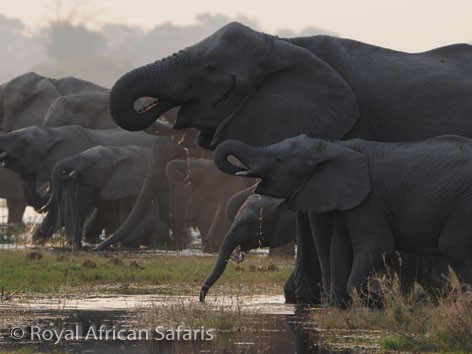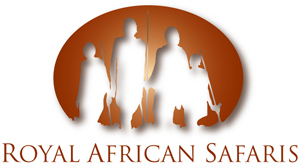 Partner:
Royal African Safaris
List of Destinations:
Botswana
Kenya
Namibia
South Africa
Tanzania
Overview
In this age of mass-market tourism, most safari operators will show you Africa through a dusty window. Gone are the encounters with the world's wildest, most ancient land, the soul-stirring bonds with the birthplace of our kind. In their place: hoards of cramped safari vehicles, crowded lodges, clicking cameras, the stop-and-snap itineraries of modern package travel.
This is not the Africa we want you to see. At Royal African Safaris, we believe that the age of exploration is still very much alive. Through generations of safari experience and a host of special relationships with local tribes-people and private game reserves, we are one of the few safari companies that can still offer you a glimpse of the Africa of Livingstone and Selous.
At Royal African Safaris, we believe that an African safari should be the adventure of a lifetime. As you'll be investing considerable time and money in that adventure, you should be able to relax in the knowledge that you will be taken to the most beautiful places, in the most capable hands, with the most comfortable accommodation that the both can offer. The vastness of this continent calls for a particularly flexible, intuitive approach to its exploration. This is a place where life never stands still, where wildlife moves with the sun and the seasons, where ancient cultures thrive in and out of the way places. Getting to the heart of Africa requires meticulous planning - and the guarantee of unfettered mobility.
In recent years, Royal African Safaris has spread its wings to encompass the most elemental and breathtaking wilderness experiences the entire length of Africa. From our traditional bases in the east and south, our guides have continued to push back the frontiers of African exploration – accompanying wildlife researchers, conservationists and filmmakers on expeditions to some of the farthest reaches of the continent. As new areas have become more accessible, we have started leading guests into the wilder and lesser-known regions, places that embody that ancient spirit of Africa, that we all somehow, secretly, yearn for.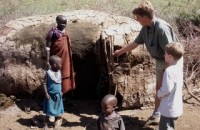 Jan Kortland
Royal African Safaris Partner/Guide
An East Africa native, Jan was born and raised in a safari family, and developed his strong love and understanding for the African bush during wildlife missions with his father. He has been guiding safaris in Tanzania and East Africa for 25 years – the land, animals and people of Africa are his passion, and his local relationships give him access to places no one else can go. Fluent in five languages, including Kiswahili, his contagious enthusiasm, sense of humor, and ease with people have made him one of Royal African's most sought-after guides.
Jan lives in Tanzania with his wife Gabriella and their twin daughters Jacqueline and Isabella, where they continue the Kortland safari tradition.
Copyright 2013 MyLittleSwans, LLC. All rights reserved. My Little Swans, the logo and Share a world of experience are registered Trademarks of MyLittleSwans, LLC. Use of this site constitutes acceptance of our Terms of Use and Privacy Policy.