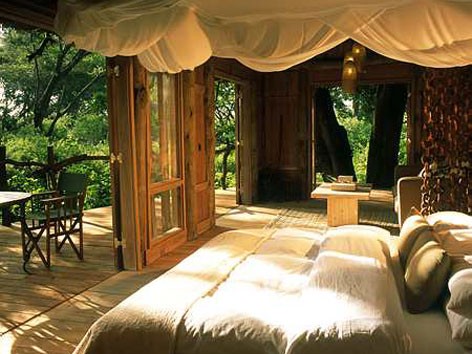 Partner:
Africa Odyssey
List of Destinations:
Botswana
Kenya
Mauritius
Mozambique
Namibia
Seychelles
Tanzania
Zambia
Zimbabwe
Overview
Formed in 1995 as Tanzania Odyssey, we continue to be one of the original operators to have recognized the potential in that beautiful country. Today, we have approximately 16 years worth of experience in sending clients to Tanzania – we know the country as well as we know our own heartbeat. In 2002, in response to client requests, we expanded our range of destinations to include Kenya, Zambia, Botswana, Zimbabwe, Namibia, Mozambique, and the Indian Ocean islands of the Seychelles and Mauritius. Each department is set up with a team that has personally visited every lodge in each country, so you can rest assured that you're getting the best, first-hand information available – no matter where you want to go.
With a wealth of experience at our fingertips, (Annie Harris is the Cadogan Guidebook author to Tanzania and Zanzibar), we have collated a vast array of contacts within the country which allow us to keep all elements of the trip as smooth as possible, from visa entry points to transfers and flights. Our long-standing connections mean our clients get first access to the best camps and lodges. We give our guides the flexibility to be responsive to our clients' needs, and make any necessary adjustments along the way.
At Africa Odyssey, we pride ourselves on both the level of service we provide and our ability to put together any imaginable itinerary within the continent. We provide a comprehensive and bespoke service that costs you no more than if you were to take the trouble to book direct. We even provide objective overviews of each lodge along with their prices. We are the only company to have taken extensive video of all the lodges as well as the various national parks. To view, click here.
Photos and videos only tell part of the story, however. To really understand what Africa offers and how to get the most from your adventure, talk to us. We are intimately acquainted with the land, guides, reserves and camps, and the movement of the animals. We can answer all your questions, offer honest, trustworthy opinions, and create a journey custom-tailored to your interests and budget.
Copyright 2013 MyLittleSwans, LLC. All rights reserved. My Little Swans, the logo and Share a world of experience are registered Trademarks of MyLittleSwans, LLC. Use of this site constitutes acceptance of our Terms of Use and Privacy Policy.