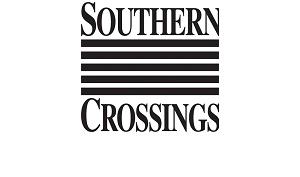 Partner:
Southern Crossings
List of Destinations:
Australia
Cook Islands
Fiji
French Polynesia
New Zealand
Samoa
Tonga
Overview
New Zealand, Australia and the South Pacific feature a stunning array of travel options, from outdoor adventures, to romantic getaways, to cultural tours, to wildlife safaris. Southern Crossings is the region's premier bespoke travel company, providing discerning travelers with journeys that exceed their expectations. Established in 1986, our success is based on our intimate knowledge of the luxury travel market, exemplary service, and skill at meeting the requirements of the most particular of clients. We will custom design your itinerary around your parameters: length of stay, preferred style and level of accommodation, your preferred spend, and your specific interests. Just give us your 'wish' list and we will make the magic happen of creating the perfect family vacation 'Downunder.' As a principal supplier of high-end tours, we are able to offer these one-off, exciting holiday experiences and lifelong memories at the most competitive of prices.
New Zealand
Blessed with an abundance of natural beauty, New Zealand is about the outdoors and the stunning delights that the physical environment provides. There is so much to see and do here, especially for families – sheep farms, dolphin and penguin encounters, bubbling mud pots, trout fishing, boat cruises, rafting and more. We understand that kids have varied requirements and interests, so we design our tours to be flexible and sensitive to their needs. In some instances, this may mean recommending short flights rather than longer drives, and suggesting accommodations that offer facilities suited to the needs of all members of the family, including suitable activities and space for the children, whilst also allowing the parents some much-needed relaxation time.
If it is adventure you are after, you can assume that if it is possible to do and it is safe, we can arrange it. The alpine paradise of Queenstown, deemed the 'Adventure Capital of the World,' nearby the magnificent Fiordland area of Milford and Doubtful Sounds, is a region not to be missed. Here, you can choose from a whole range of activities, from cruising the fiords to hiking, skiing, bungy jumping, skydiving, jetboating, ballooning and helicopter rides. Elsewhere, our guests can sail aboard the America's Cup challenger yachts in Auckland, take on one of the country's renowned white water rivers, heli-hike the Franz Josef Glacier, or raft the inky blackness of the Waitomo Caves' subterranean rivers.
Cultural experiences abound here as well. In Rotorua, you can enjoy a traditional Maori hangi (feast), listen to the kapa haka (traditional song and dance) and relax in the popular thermal pools. In Wellington, visit the Te Papa: Museum of New Zealand or join a small group tour around Taupo or Hawkes Bay to learn the myths, legends and lifestyle of this fascinating culture.
Australia
For diversity of experiences, few places can match Australia, with its deep river gorges, striking red deserts, pristine beaches, vibrant cities, lush rainforests, and coral reefs teeming with marine life. This is another fantastic destination for families – what child wouldn't love a close encounter with a koala or kangaroo, a camel ride in the outback, or a rail journey aboard a legendary train? You'll find a huge range of unforgettable adventures to choose from – you might try snorkeling the Ningaloo or Great Barrier Reef, surfing on the Sunshine Coast, trekking in Tasmania, cycling through the Barossa wine country, or kayaking in Katherine Gorge, just to name a few. Culture seekers will enjoy Sydney's world-class museums and galleries, the iconic Harbour Bridge and Opera House, excellent shopping and acclaimed cuisine. There's also the Aboriginal culture to explore, hearing Dreamtime legends at a traditional corroboree or taking a guided walk through areas rich in Aboriginal history.
South Pacific
Encompassing the Cook Islands, Fiji, French Polynesia (Tahiti), Samoa and Tonga, this region is about palm-fringed beaches, warm turquoise waters, and relaxation. Each destination has its own unique local culture, to be discovered through village visits, traditional feasts, and colorful dance performances. Gorgeous accommodations make the most of the islands' natural beauty and are the perfect places to unwind, especially after an exciting week or two of adventures in New Zealand. There are plenty of activities here, too – we can take you surfing in Samoa, sailing in Tahiti, or swimming with the humpback whales in Tonga, and you'll find spectacular snorkeling and diving everywhere. Guests will enjoy the friendly hospitality – Fijians, in particular, have an endearing way with children, and your child will always remember the indulgent care of his Fijian nanny at the "Kids Clubs" offered at the resorts.
Copyright 2013 MyLittleSwans, LLC. All rights reserved. My Little Swans, the logo and Share a world of experience are registered Trademarks of MyLittleSwans, LLC. Use of this site constitutes acceptance of our Terms of Use and Privacy Policy.