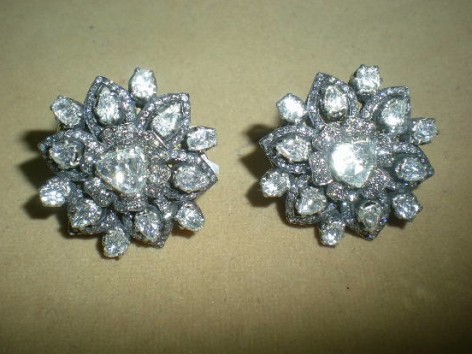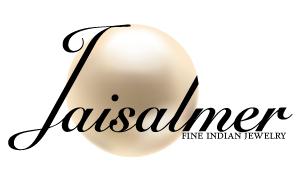 Overview
Jaisalmer Fine Indian Jewelry has a comprehensive collection of both traditional and contemporary jewelry. This year the line is inspired by exotic wildlife – particularly those native to India – polki or old-mine-cut diamonds, and the vintage chic of Bakelite. Snakes, birds, tigers and other animals are encrusted with diamonds and feature coral, turquoise and other gems. Natural polki and old-mine-cut diamonds continue to enjoy popularity in jewelry pieces since the days of Nizam and Mughal empires. As always, the family-created jewels are inspired by the unique designs of Indian jewelry, exquisite craftsmanship, and the beauty of finely cut and polished gems.

How the Business Started
The Maheshwari family have been designers and traders of handmade textiles and silver artifacts for four generations. In the 1970s, Krishna Maheshwari expanded the business to include gems and jewelry along with the silver antiques and objets d'arte in their collection. Today, Krishna's son, Vinesh Kumar, heads up the business. Under his direction, the collection continues to evolve. He combines the dazzling beauty of traditional jewelry with modern, avant garde designs. The results are covetable, one-of-a-kind pieces that range in style from fashionable everyday wear to jewels for the most special occasion.
Materials and Manufacturing Techniques
The finest quality gems are cut to perfection for Jaislalmer jewelry. Traditional techniques such as enameling and Kundan (an ancient gold technique) are used in many of the designs. Of special note is the intricate filigree found on the interior of rings, bracelets, and bangles and the reverse side of earrings and pendants.

Vinesh Kumar Biography
Vinesh Kumar is of the fourth generation of textile designers and traders. He began working with his father in the business during his school years. He studied computer technology in Bangalore for four years and continues to study jewelry design techniques with his jewelry guru in Jaipur.
Philanthropy
The Masheshwari family contributes to several charitable groups in India through the Chandal Pir Baba Sewa Semeti Temple in Jaipur. The Temple aids the impoverished, widows, and children and provides education and health services to those in need.
Copyright 2013 MyLittleSwans, LLC. All rights reserved. My Little Swans, the logo and Share a world of experience are registered Trademarks of MyLittleSwans, LLC. Use of this site constitutes acceptance of our Terms of Use and Privacy Policy.