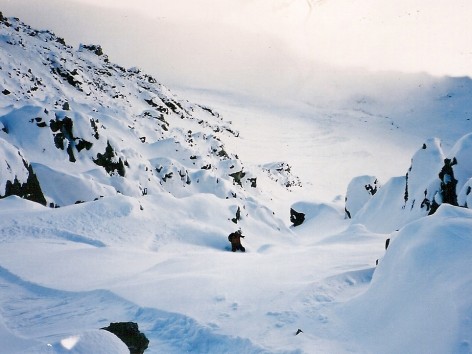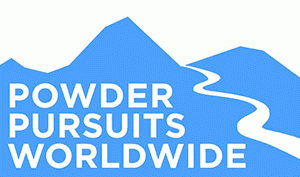 Partner:
Powder Pursuits Worldwide
List of Destinations:
Overview
If you've dreamed of snowboarding year-round, if you want to carve some of the world's most epic slopes under the guidance of experts, if you want the ski or snowboard trip of a lifetime, Powder Pursuits Worldwide can make it happen.
We offer fully customized cultural, educational and athletic adventures for teenagers and families. Our trips range from 7-21 days and feature world-class skiing and snowboarding destinations in New Zealand and South America. Because we have traveled the globe in search of perfect powder, and have over 16 seasons of experience as snowboard instructors, we are able to craft every trip according to the abilities and interests of our guests, and find the most ideal conditions wherever we go.
Our company could be called "Matt and Jim Adventures" – we've been traveling together for years, always going beyond the norm and finding the true soul of each place (not to mention the best surf and snow). In 2006, we began taking small, private groups of teenagers on one-of-a-kind snowboarding expeditions. Our focus is on teenagers aged 13-18, in groups of 1-4. Most of our groups travel without parents, which allows them a feeling of independence while always being under our careful supervision. Not only do these kids have the time of their lives, they also get an opportunity to explore new landscapes and cultures. There's something raw and pure about these mountains that makes our trips special, and we enjoy teaching our guests about the geology, flora and fauna. We know the regions and local people well, which lets us offer a deeper, more authentic type of exploration. As instructors, we've always found personal interaction to be the best part of the experience, and the same holds true for travel.
Our preferred destinations are Las Leñas and Bariloche in Argentina, Valle Nevado and Portillo in Chile, and the Southern Alps of New Zealand. Trips are available between mid-July and Labor Day, when conditions in the Southern Hemisphere are best and kids are on their summer break. Where we take our guests depends on their preference and the number of days they have available. We recommend 10-14 days for one South American destination, 14-16 days for two South American destinations, and 21 days for New Zealand, as this allows time for cultural and adventure activities in addition to snowboarding.
Safety is a vital factor in our planning and in our services. In addition to our experience as instructors, we are knowledgeable in backcountry practices, stay constantly aware of weather conditions, and reeducate ourselves frequently on avalanche safety. Before planning each trip, we evaluate our guests carefully to make sure they have the enough proficiency for the terrain, and we plan the itinerary in accordance with their skill level. We are happy to travel to your ski area of choice during the winter season and ski with you for a few days, or you can travel to Aspen if you prefer.
If you're ready to join us for an unforgettable ski or snowboarding adventure, get in touch with us today, and let us facilitate your own personalized trip of a lifetime!
Copyright 2013 MyLittleSwans, LLC. All rights reserved. My Little Swans, the logo and Share a world of experience are registered Trademarks of MyLittleSwans, LLC. Use of this site constitutes acceptance of our Terms of Use and Privacy Policy.